Punjab: 2-year-old, pulled out of borewell after 5 days, dies
Punjab: 2-year-old, pulled out of borewell after 5 days, dies
Jun 11, 2019, 10:01 am
3 min read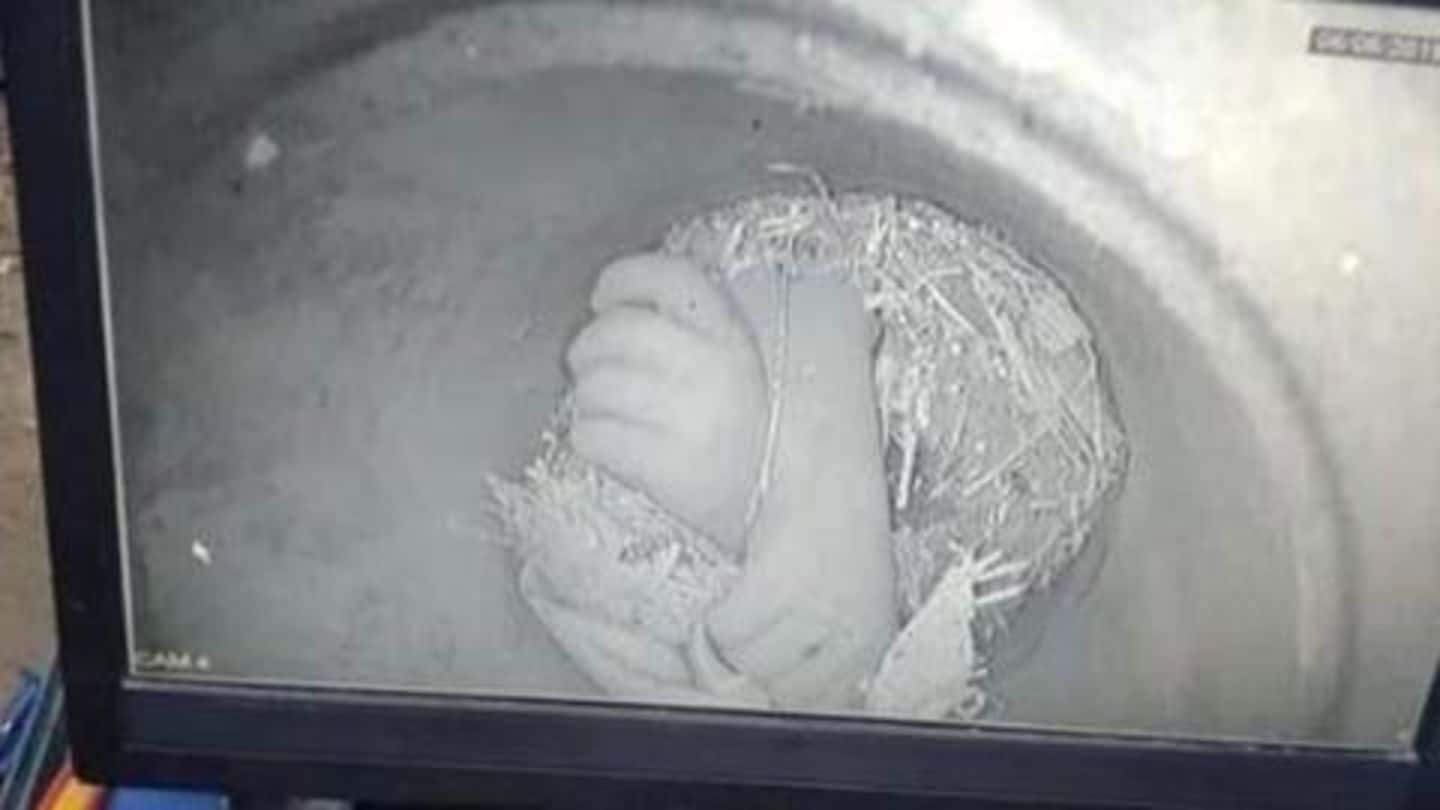 A two-year-old boy from Punjab, who fell into a 150-feet deep borewell and remained stuck there for 109 hours, died on Tuesday morning. The child, Fatehveer Singh, accidentally fell into the borewell in Bhagwanpura village of Sangrur district last Thursday. After locals failed to rescue him, National Disaster Response Force (NDRF) and police officials teamed up to save him. Unfortunately, they couldn't.
Fatehveer's father dug the borewell, wasn't using it since 1991
The borewell was close to Fatehveer's house and it had not been in use since 1991. The borewell was dug by his father in 1984 and he drew water from it for irrigation purposes. As the borewell wasn't in use, it was covered with a jute bag. The toddler accidentally stepped on the bag and fell inside the borewell at around 5 PM.
Fatehveer couldn't move, didn't eat anything for days
Fatehveer couldn't move while he was stuck in the borewell. The rescue team managed to send oxygen to him but not food or water. He was pulled out at around 5 AM on Tuesday. His family noticed that the child wasn't moving, and they lost all hopes. He was taken to PGI Chandigarh in an air ambulance where he was declared dead some two hours later.
Here are the visuals from the spot
#WATCH Punjab: Two-year-old Fatehveer Singh, who had fallen into a borewell in Sangrur, rescued after almost 109-hour long rescue operation. He has been taken to a hospital. pic.twitter.com/VH6xSZ4rPV

— ANI (@ANI) June 11, 2019
NDRF team dug a vertical shaft to reach Fatehveer
On June 6, a rope was suspended into the borewell to pull Fatehveer out but to no avail. "They (the team) were following another method of creating a parallel borewell and reaching the borewell via a tunnel," said Deputy Commissioner Sangrur Ghanshyam Thori. NDRF dug a vertical shaft of reinforced cement concrete (RCC) pipes of 36-inch diameter, parallel to the borewell where Fatehveer fell.
As rescue operations were in full swing, locals staged protest
While the shaft was dug on Sunday itself, the presence of two-three borewells made it difficult for rescue teams to reach Fatehveer. Separately, some 200 volunteers of Green Force of Dera Sacha Sauda dug a borewell manually. As frantic operations to rescue the child were underway, locals staged a protest at the Sunam-Mansa road. They blamed authorities for not acting soon enough.
Meanwhile, Captain has asked for report on open borewells
As protests raged, Punjab Chief Minister Captain Amarinder Singh said he was constantly monitoring the situation. He also asked District Commissioners to ensure that such open borewells don't exist anywhere. "You can call on our helpline number 0172-2740397 if you have information about any such open borewells in your area," he tweeted. Meanwhile, AAP's Bhagwant Mann accused the state government of delaying the rescue operation.
Sad to hear about the tragic death: Captain expressed condolences
Very sad to hear about the tragic death of young Fatehveer. I pray that Waheguru grants his family the strength to bear this huge loss. Have sought reports from all DCs regarding any open bore well so that such terrible accidents can be prevented in the future.

— Capt.Amarinder Singh (@capt_amarinder) June 11, 2019