Rahul tenders unconditional apology to SC for 'Chowkidar Chor' remark
Rahul tenders unconditional apology to SC for 'Chowkidar Chor' remark
May 08, 2019, 11:55 am
3 min read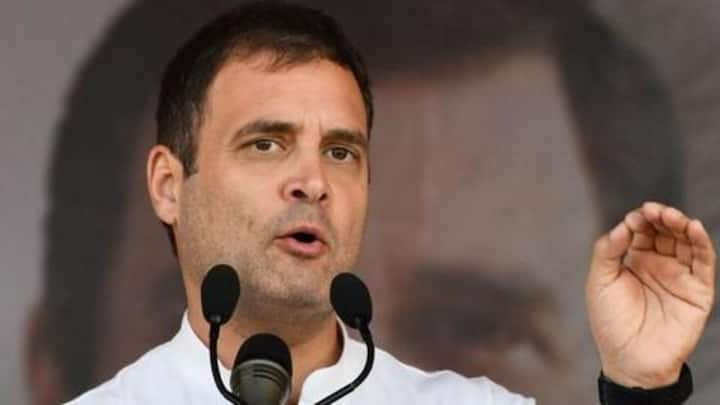 Congress President Rahul Gandhi, who was given a third chance to rectify his 'Chowkidar Chor Hai' remark, finally apologized in the Supreme Court on Wednesday. Rahul had falsely attributed this comment to the top court while slamming PM Narendra Modi. After being cornered due to his gaffe, Rahul had earlier expressed regret, infuriating the top court. In his fresh affidavit, he admitted his mistake.
Backstory: Rahul milked Centre's loss, made a wrong comment
Last month, SC had said it would review its judgment pertaining to the Rafale deal. The Centre wanted the top court to not take "leaked" documents into consideration while going through its order, but the bench didn't entertain the plea. Seeing this as a major win, Rahul said in Amethi that SC vindicated his 'Chowkidar Chor Hai' sentiment. His comment invited a contempt plea.
Soon, SC asked Rahul to come clean, he filed response
Subsequently, BJP MP Meenakshi Lekhi complained to the top court about Rahul's comment. She said he misinterpreted the judgment and he should apologize for the same. CJI Ranjan Gogoi led bench concurred by saying the top court never made any comments about PM Modi. The court asked for an explanation and in response, Rahul said he passed the statement in political heat.
Rahul's replies didn't satisfy the apex court
What Rahul didn't do was apologize in as many words. Instead, he pointed out that several other politicians, mostly from BJP, twisted words for their benefit. He also mentioned regret in brackets, a move which SC didn't appreciate. On April 30, SC opined Rahul's regrets weren't enough. The court agreed to take up the contempt plea case on May 10, along with Rafale review.
Finally, Rahul apologized and requested SC to close contempt proceedings
In the latest three-page affidavit, the Congress chief tendered unconditional apology. He also made a request that the contempt plea against him should be quashed. He added that he held the court in "highest esteem and never intended to commit any act which hinders the process of administration of justice". Rahul said he "unintentionally and inadvertently" linked SC order to 'Chowkidar Chor Hai' remark.
Earlier, Rahul said he didn't apologize to PM Modi
At the height of election season, the turn of events could spell trouble for Rahul. But the Congress chief had earlier clarified that he apologized to SC and not to PM Modi or BJP. "Also 'chor' comment now reverberates throughout the country. The remark stands. Anywhere you go and prompt 'chowkidar' people will get back with 'chor hai'," he had said.