This IAS officer was raised in orphanage; became Kollam Collector
This IAS officer was raised in orphanage; became Kollam Collector
Written by
Siddhant Pandey
Jul 04, 2019, 08:54 pm
3 min read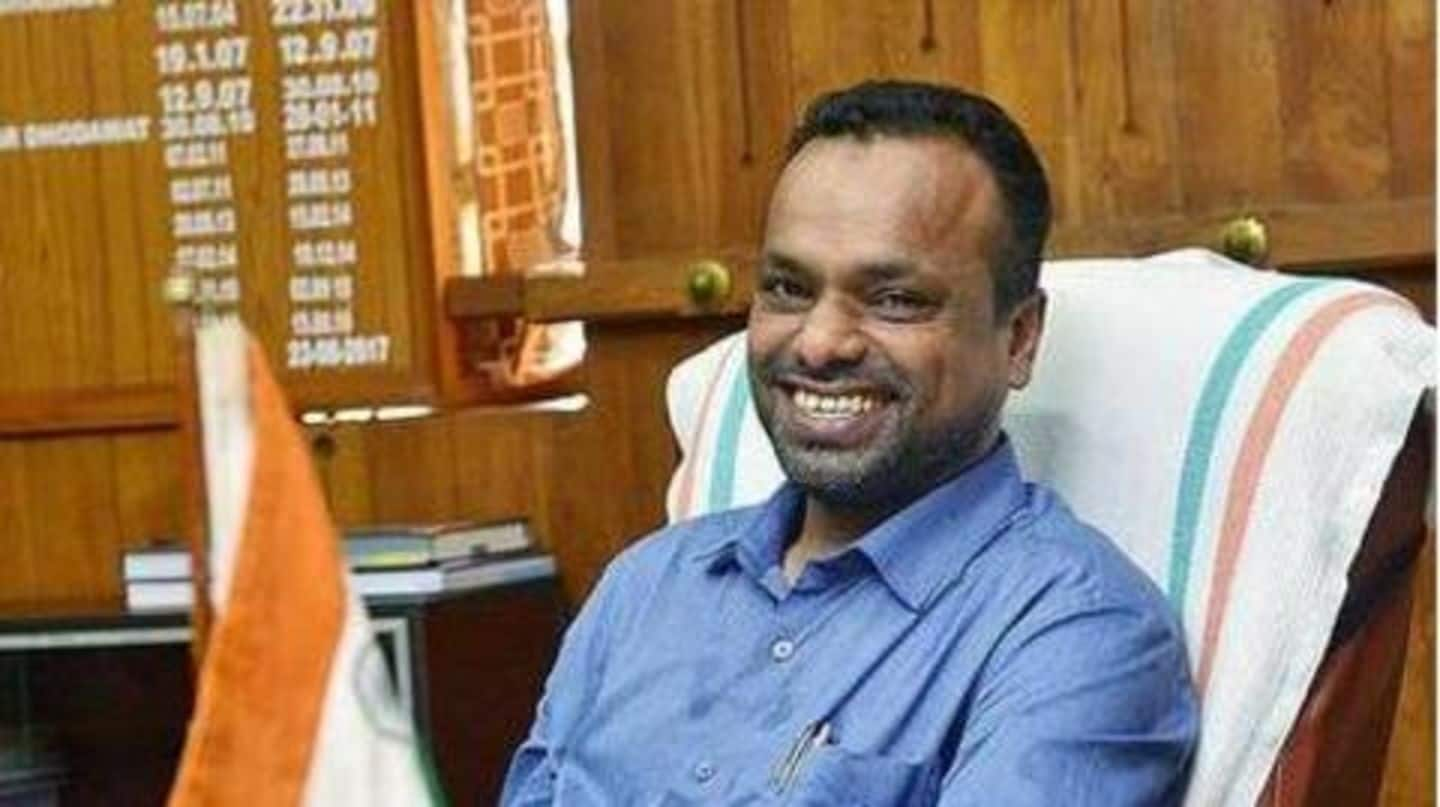 On Monday, IAS B. Abdul Nasar assumed office as the Kollam District Collector. Nasar had dreamt of this day for decades, even as he worked odd jobs as a child living in orphanages. The climb from orphanages to a district collectorate has been long and arduous, but what kept Nasar going was the belief that he had a responsibility to society. Here's his story.
Nasar sent to orphanage after father's death
Nasar (49) is the youngest of six children in his family. When he was five, his father passed away and the burden of finances fell upon his mother, Manjumma. However, domestic work paid for only so much, and Manjumma reluctantly sent Nasar to an orphanage in their hometown, Thalassery, amid pressure from relatives, The News Minute reported. Five years ago, Nasar's mother, too, died.
While living at orphanage, Nasar worked at hotels, shops, etc.
While living at the orphanage, Nasar did odd jobs in Thiruvananthapuram and Kozhikode. "I have worked in hotels and shops as a delivery boy and a cleaner. When I was 16, I used to work as a cashier, newspaper distributor, tutor, and STD booth operator," he told TNM. He added, "I got into it seeing children around me start working at a young age."
Nasar inspired to become IAS after sub-collector visited orphanage
His dream to become an IAS officer set in when the then-District Sub-Collector Amitabh Kant visited the orphanage in Thalassery in 1983. Kant, a Kerala cadet IAS officer and present CEO of NITI Aayog, left Nasar in awe, he said.
He went on to attain Master's in English Literature, B.Ed.
Nasar was shifted to the Vatanapally Orphanage in Thrissur after completing Class-X and finished Class-XII from the Thrissur Vatanapally Islamia College. He found his way back to his hometown in Thalassery, where he studied BA in English Literature from Government Brennen College. He also attained a Master's in English Literature and a B.Ed. degree from Farook College, Kozhikode.
Familial obligations made him take health inspector job
Although he wanted to study further, Nasar told The Indian Express, he had familial obligations. So, he pursued a short-term course and became a health inspector instead. However, he added, he didn't abandon his dreams and continued to apply for competitive exams.
Nasar prepped for civil services seriously after marriage
When the Kerala Public Services Commission announced vacancies for the Deputy Collector position, Nasar applied and prepared while working as a health inspector. However, he couldn't focus on preparation, until he got married to MK Ruksana, a school teacher, who supported his dream. He gave State Civil Service prelims in 2002 and mains in 2004. In 2006, he was appointed Deputy Collector.
Nasar elevated as IAS officer in 2017
In 2015, Nasar was named best Deputy Collector in Kerala. He was also responsible for Kerala government's efforts to change the exams to an online format. In October 2017, he was elevated as an IAS officer against vacancies that had risen in 2015. Nasar then worked as Housing Commissioner to Kerala government until his recent appointment as Kollam Collector.
No greater joy than helping common people: Nasar
Speaking to TIE, Nasar said although he could've settled for a normal job, he always remembered his responsibility towards society. Addressing other civil servants, he said, "I just have to say that there's no greater joy than helping common people. Our job is exactly that." He only wishes that after a lifetime of struggle, his late mother could have seen the success he achieved.