Rajasthan: 9-year-old girl strangled to death, cops suspect rape angle
Rajasthan: 9-year-old girl strangled to death, cops suspect rape angle
Dec 01, 2022, 10:27 am
3 min read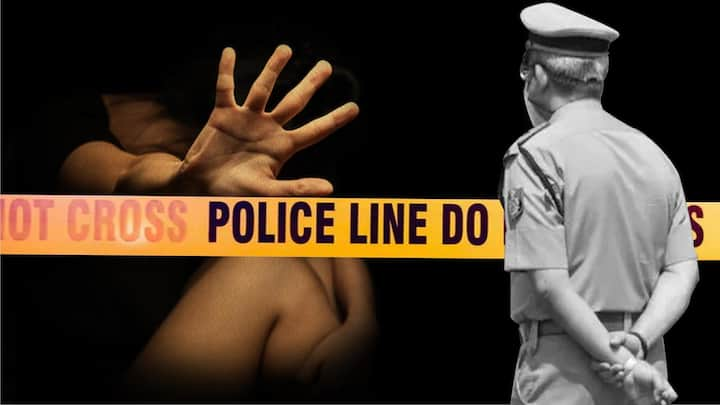 A minor girl from Sri Ganganagar district in Rajasthan was reportedly strangulated to death, the cops revealed on Wednesday. The local police also revealed that the accused had beaten the minor girl on her head, possibly with bricks, to make sure she was no longer alive on the spot. Furthermore, the cops haven't ruled out the chance of the girl being raped before death.
Accused may be known to victim: Cops
According to Superintendent of Police Anand Sharma, the 9-year-old girl comes from the Nayak community and initially went missing earlier this week on Tuesday. Sharma also revealed that the girl's body was found nearly 1.5 km away from her home, indicating that the accused must be someone the victim knew from before. Cops also found that the accused bought chips for the girl.
'Accused thrashed her with bricks'
"It appears that the girl was strangulated with a piece of cloth first. The accused then thrashed her with bricks," Sharma stated "The body was recovered at least 1.5 km away from her home, which reveals that the accused must have been known to the girl. Whether she was sexually molested or not, will be revealed in the autopsy report," the Superintendent added.
Autopsy reports to reveal rape angle
The Superintendent of Police has revealed that whether or not the girl was actually sexually molested will now be revealed in the autopsy test. Upon receiving intel regarding the case, the cops, including SP Sharma, Station House Officer Tejwant Singh, and deputy Bhanwarlal rushed to the spot. Numerous police teams including a dog squad arrived at the spot to assess the situation.
No arrests made yet by cops
The victim's father reportedly works as a daily wage laborer, and she was the only kid. According to the neighbors, they looked for the 9-year-old kid from the time she went missing on Tuesday but failed to find a clue on where she went. The police are yet to arrest any suspects related to this case, as per India Today.
7-year-old raped by minor boys in Rajasthan
In April, a seven-year-old girl was reportedly raped by a couple of minor boys near Nagaur under the Merta city police station area in Rajasthan. As per reports, the girl told about the rape when she was rushed to a hospital after she experienced abdominal pain. Later, the family of the victim also lodged a rape case.
Rajasthan reported most rape cases in 2021
As per the statistics from the National Crime Records Bureau (NCRB), Rajasthan registered the most number of rape cases in India in 2021. According to the numbers, the national crime rate also went up by over 19% in comparison to the previous year (2020). Of the 31,677 rape cases reported in India, 6,337 were in Rajasthan. Meanwhile, Uttar Pradesh recorded 2,845 cases.