Kamal Nath's nephew spent Rs. 8cr in single night: ED
Kamal Nath's nephew spent Rs. 8cr in single night: ED
Written by
Siddhant Pandey
Oct 20, 2019, 08:17 pm
3 min read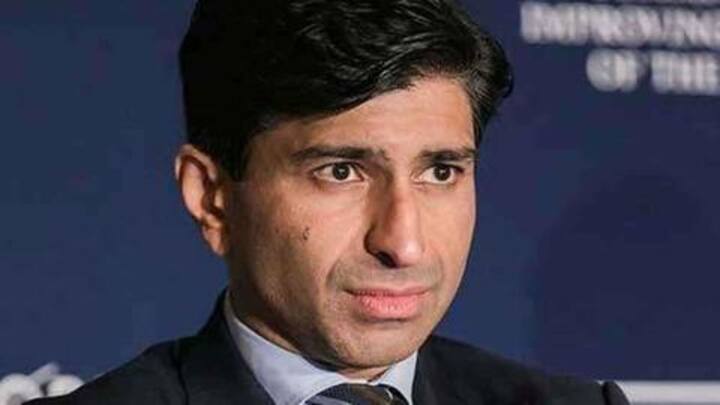 On Thursday, the Enforcement Directorate filed a charge-sheet against Ratul Puri, the nephew of Madhya Pradesh Chief Minister Kamal Nath, in a money laundering case. Reportedly, the ED has said that Puri used a credit card, issued by a Dubai-based hawala operator accused in the AgustaWestland VVIP choppers scam, to support his "lavish" lifestyle, traveling in private jets and visiting nightclubs.
Puri spent $1,143,980 at US nightclub Provocateur in one night
The 110-page charge-sheet names Puri, the ex-Executive Director of the now-defunct Moser Baer India Limited (MBIL), his associates and MBIL. It revealed that Puri spent $1,143,980 (approximately Rs. 8 crore in present-day) in a single night at the nightclub Provocateur. The ED claimed that Puri's total expenses between November 2011 and October 2016 amounted to $4.5 million.
ED filed charge-sheet before Special court on Thursday
The ED had filed the charge-sheet against Puri in a Rs. 8,000 crore money laundering case before Special Judge Sanjay Garg in Delhi on Thursday. The case was registered under the Prevention of Money Laundering Act (PMLA).
'Puri transferred bank loans to various Moser Baer subsidiaries'
Notably, Puri transferred funds consisting of bank loans to various MBIL subsidiaries, the ED said. It added, "Puri with the help of various hawala operators and professionals created corporate structures in various jurisdictions and invested in asset creation like buying factory, movable assets and also for funding a lavish lifestyle for which a credit card was got issued from Dubai-based hawala operator Rajiv Saxena."
Both Saxena and Puri accused in AgustaWestland VVIP choppers scam
To note, Saxena is the prime accused in the Rs. 3,600-crore AgustaWestland scam. Earlier this year, Saxena was deported to India from Dubai. The AgustaWestland case, in which Puri is also an accused, pertains to irregularities in the purchase of 12 VVIP choppers.
Separately, ED seeks to interrogate Puri in AgustaWestland case
On Saturday, the ED also moved an application in a special court to interrogate Puri in the AgustaWestland case. Special CBI Judge Arvind Kumar has sought a reply from Puri's legal counsel, Vijay Aggarwal, following the application. The ED has sought to interrogate Puri as his judicial custody in the AgustaWestland case ended on October 17.
Puri was arrested on August 19
The ED had arrested Puri on August 19 based on an FIR registered by the Central Bureau of Investigation in the Rs. 354 crore bank fraud case. In the FIR, the Central Bank of India leveled allegations of criminal conspiracy, cheating, forgery, and corruption against Puri, his parents Deepak and Nita Puri, Sanjay Jain and Vineet Sharma. Nita is MP CM Kamal Nath's sister.