Reactions to the Budget 2018: Who said what?
Reactions to the Budget 2018: Who said what?
Written by
Shiladitya Ray
Feb 01, 2018, 05:42 pm
2 min read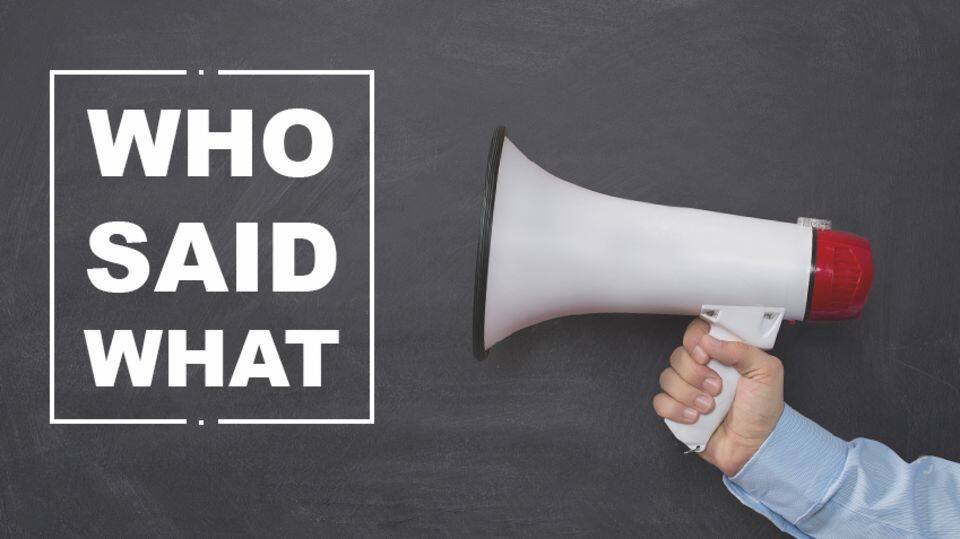 This year's budget, with its emphasis on the agriculture and health sector, has received a wide variety of reactions from corporate heads and political figures alike. While industry leaders had mixed reactions to how the budget would impact the industry, political leaders had rather polarized reactions to Finance Minister Arun Jaitley's budget. Here's more on who said what.
BJP leaders defend the budget with fervor
BJP leaders, for obvious reasons, spoke favourably on the budget. Home Minister Rajnath Singh had nothing but praise, saying that the "grand budget" would "cement India as a global economic power", Union Minister MJ Akbar also said that pro-poor measures in the budget was "historic" , and called Opposition reactions "pessimistic". Meanwhile, UP CM Yogi Adityanath also praised the budget for its pro-poor stand.
What PM Modi had to say about the budget
Opposition leaders severely criticize the budget
Senior CPI(M) leader Sitaram Yechury said that Arun Jaitley's budget was a "textbook exercise in post-truth: Unconnected to ground realities". Meanwhile, Sanjay Jha, the Congress national spokesperson, took a swing at the BJP, saying that the "good news" was that this budget would "be #BJP' s and his [Arun Jaitley's] last budget". Congress President Rahul Gandhi, however, hasn't tweeted about the budget yet.
Arvind Kejriwal reacts to the budget
I had expected some financial assistance to important infrastructure projects for national capital. Am disappointed that Centre continues its step-motherly treatment to Delhi

— Arvind Kejriwal (@ArvindKejriwal) February 1, 2018
Industry leaders applaud agriculture, health, and infrastructure push
Hemal Zobalia, a partner at Deloitte, said the the budget demonstrated the BJP-government's push to improve rural development, education, and healthcare, and welcomed the all-time high budget allocation to infrastructure. Joydeep K Roy, leader at Insurance, PWC India, said that the budget was a big step towards a national, universal, health insurance scheme. However, most industry leaders had mixed reactions to corporate taxation.