Meet K Sivan, the farmer's son who became ISRO Chairman
Meet K Sivan, the farmer's son who became ISRO Chairman
Written by
Siddhant Pandey
Jul 24, 2019, 03:54 pm
3 min read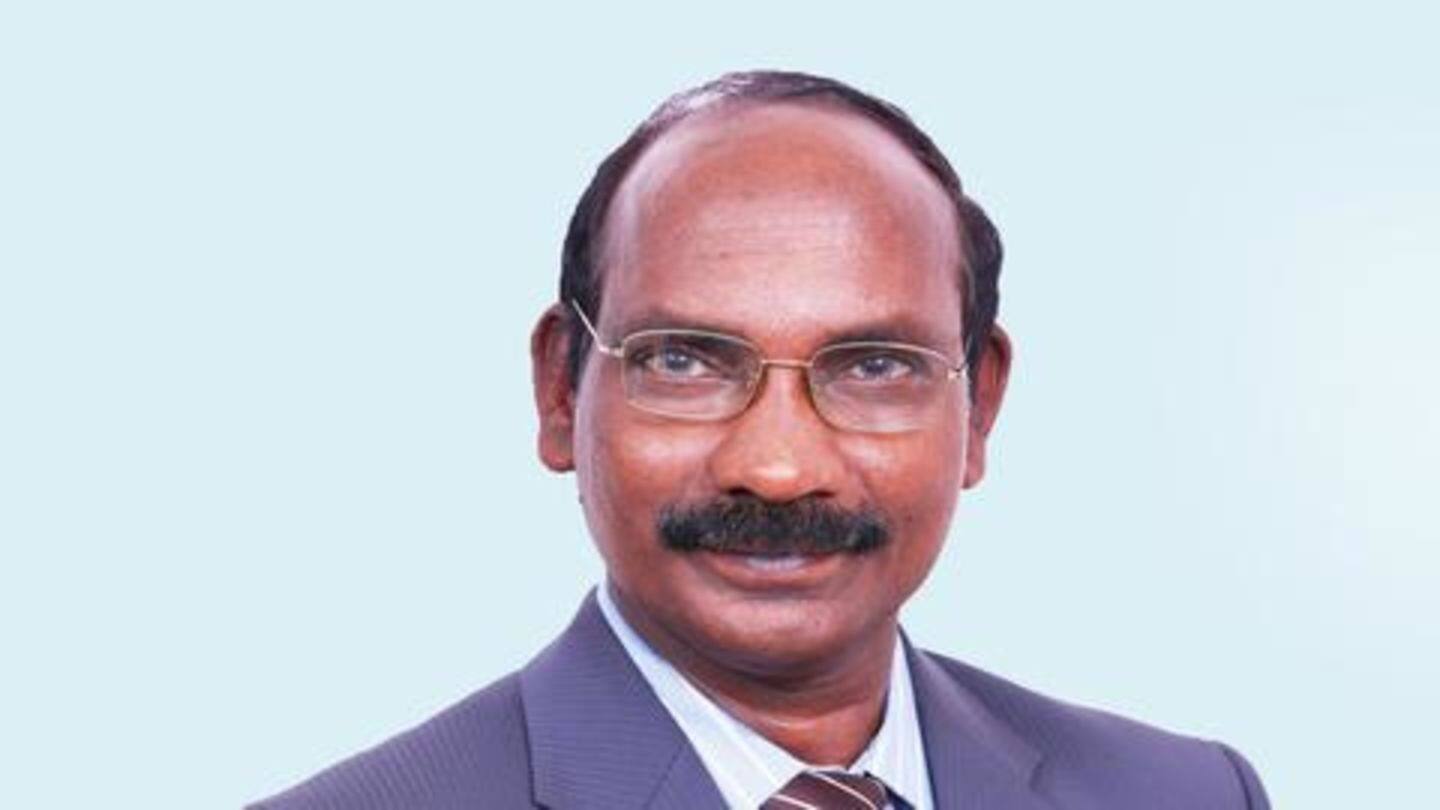 A week after the launch of Chandrayaan-2 was called-off, the Indian Space Research Organization (ISRO) swiftly got into action mode, and successfully completed the launch this Monday. As triumphant as it was, the Chandrayaan-2 mission is also as thrifty as it gets, with a budget of Rs. 978 crore. The frugality of ISRO's missions finds its roots in Chairman K Sivan's humble beginnings.
Sivan was born to a farmer in Kanyakumari
Kailasavadivoo Sivan was born in 1957 to a farmer in Kanyakumari. He completed his schooling from Tamil-language government schools and went on to graduate from S.T. Hindu College in Nagercoil, becoming the first graduate in his family. His uncle, A Shunmugavel, told PTI last year that Sivan was "self-made, studious and hard-working. He never went to any tuition or coaching classes."
Sivan completed Ph.D. in aerospace engineering from IIT-Bombay in 2006
In 1980, Sivan attained a bachelor's degree in aeronautical engineering from Madras Institute of Technology and in 1982, he completed Master of Engineering in Aerospace engineering from IISc, Bangalore. Notably, he finished his Ph.D. in aerospace engineering from IIT, Bombay, in 2006.
Sivan joined ISRO in 1982 for PSLV project
Further, Sivan joined the Polar Satellite Launch Vehicle (PSLV) project at ISRO in 1982, contributing to end-to-end mission planning, mission design, mission integration, and analysis. His works added to the foundation of ISRO launch vehicles like GSLV, GSLV-MK3, and RLV-TD. At ISRO, he held many positions of responsibility, and was also made the Director of Vikram Sarabhai Space Center (VSSC) in 2015.
Sivan responsible for ISRO's 104 satellite launch in single mission
After being appointed ISRO Chairman in 2018, his maiden flight failed- the first PSLV failure in 24 years. However, his accomplishments surpass his defeats. Sivan is attributed to the successful launch of 104 satellites in a single PSLV mission in February'17. He designed strategies for launching India's MARS mission and also implemented a strategy, which has made possible rocket launch on any day of the year.
Sivan nicknamed 'Rocket Man', 'Sleepless Scientist'
For his immense knowledge of rockets, he earned the moniker 'Rocket Man'. At VSSC, he was known as the 'Sleepless Scientist' for the incredible working hours he put in. Sivan has publications in numerous journals and has co-authored the book Integrated Design for Space Transportation.
Here is a list of awards Sivan has earned
Sivan has been honored with many awards, including, Doctor of Science (Honoris Causa) from Sathyabama University, Chennai in April 2014, and the Shri Hari Om Ashram Prerit Dr. Vikram Sarabhai Research award in 1999. Additionally, he has also been conferred with the ISRO Merit Award, 2007; Dr Biren Roy Space Science and/or Design Award, 2011; Distinguished Alumnus Award from MIT Alumni Association, 2013, etc.
ISRO bounced back with flying colors: Sivan after Chandrayaan-2 launch
Coming back to his most remarkable accomplishment, Chandrayaan-2, he constituted a small team, that put their personal lives on hold, and within 24 hours, corrected the issue that was flagged off on July 15. "In the next 1.5 days- tests were conducted to make sure everything was normal. Then, the vehicle was handed over to management," Sivan said. "ISRO bounced back with flying colors."