Rs. 65,000cr set aside for Mumbai suburban rail revamp: Goyal
Published on
Nov 11, 2018, 07:43 pm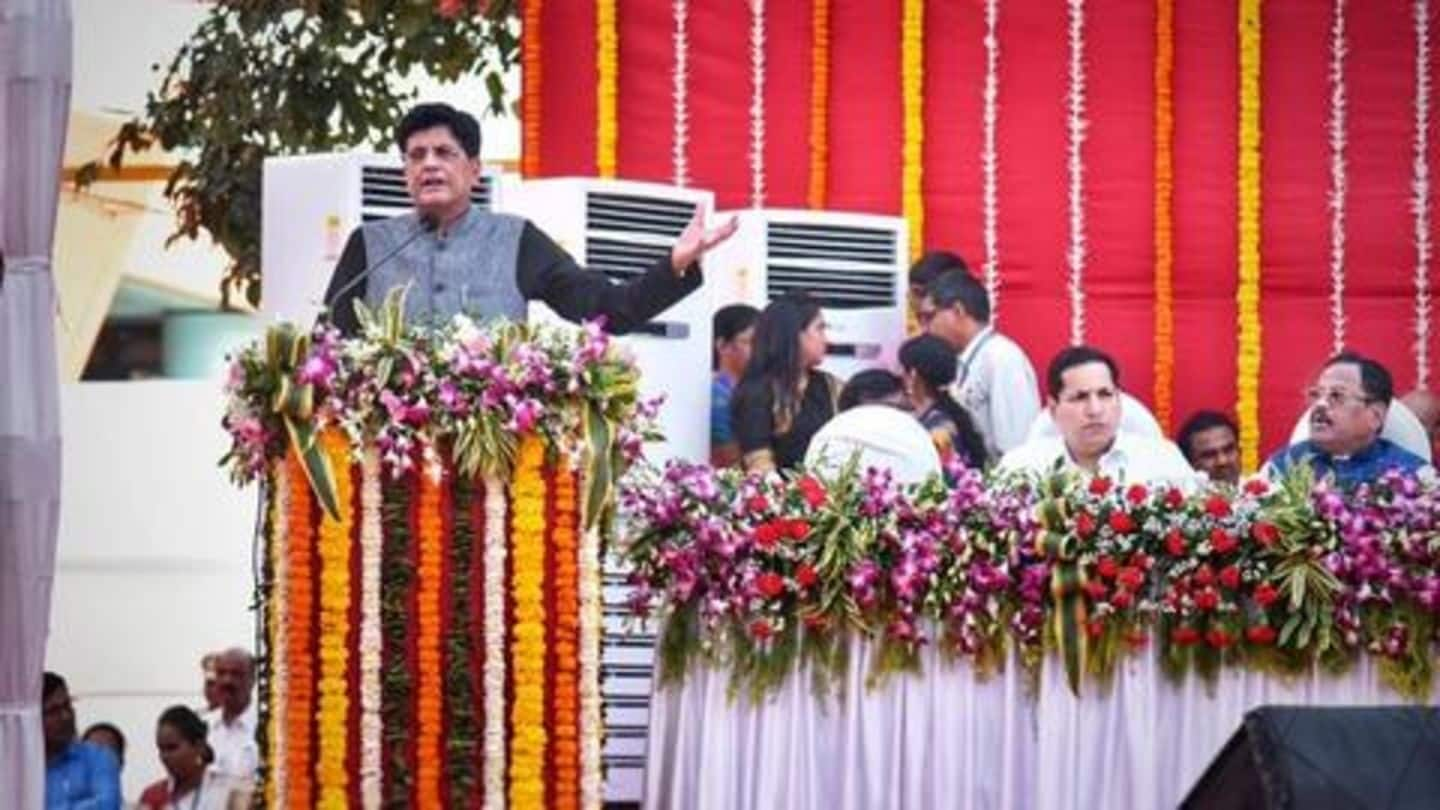 Up to Rs. 65,000 crore has been approved for a host of rail infrastructure projects on the suburban network in Mumbai and its surrounding areas, Railway Minister Piyush Goyal said today. These projects, for which investments were proposed in this year's Union budget, include upgradation of existing facilities on the busy network, which serves as the transport lifeline of the metropolis, he said.
Goyal commissioned first phase of 27km Nerul-Belapur-Uran corridor of CR
Goyal was speaking after commissioning of the new Nerul-Seawoods Darave-Belapur-Kharkopar suburban rail corridor in Navi Mumbai. This is the first phase of the 27km Nerul-Belapur-Uran corridor on the Harbour route of the Central Railway. Goyal along with Fadnavis commissioned the first phase of the corridor, that comprised 12km out of the 27km rail line, at the Kharpokar railway station.
Investment possible because of PM Modi and CM Fadnavis: Goyal
Goyal said the Maharashtra-government has been actively supporting these infrastructure projects, which seek to improve transportation and passenger amenities. "With the blessings of our visionary PM Narendra Modi and with the active support of Maharashtra CM Devendra Fadnavis, the decision of having an investment of a whopping Rs. 60,000 crore to Rs. 65,000 crore in the last proposed budget has been approved," he said.
The complete transformation of Mumbai suburban rail network
"Given the pace at which the infrastructure and public amenity works are being executed by the Railways, I believe that in the next four to four-and-a-half years, the suburban rail network of Mumbai, Navi Mumbai or Mahamumbai will see a complete metamorphosis," Goyal said.
Goyal also inaugurated 8 MEMU services between Vasai Road-Diva-Panvel-Pen
Regular services on the new corridor will start from Monday. Goyal inaugurated induction of eight MEMU services between Vasai Road-Diva-Panvel-Pen and other passenger amenities. These amenities included six FOBs (foot over bridges), 41 escalators at 23 stations, 10 lifts at six stations, half a dozen toilets at as many stations, 318 new ATVMs (Automatic Ticket Vending Machines) at 77 suburban stations.