Son of jawan, who made "bad food" videos, found dead
Son of jawan, who made "bad food" videos, found dead
Jan 18, 2019, 12:24 pm
2 min read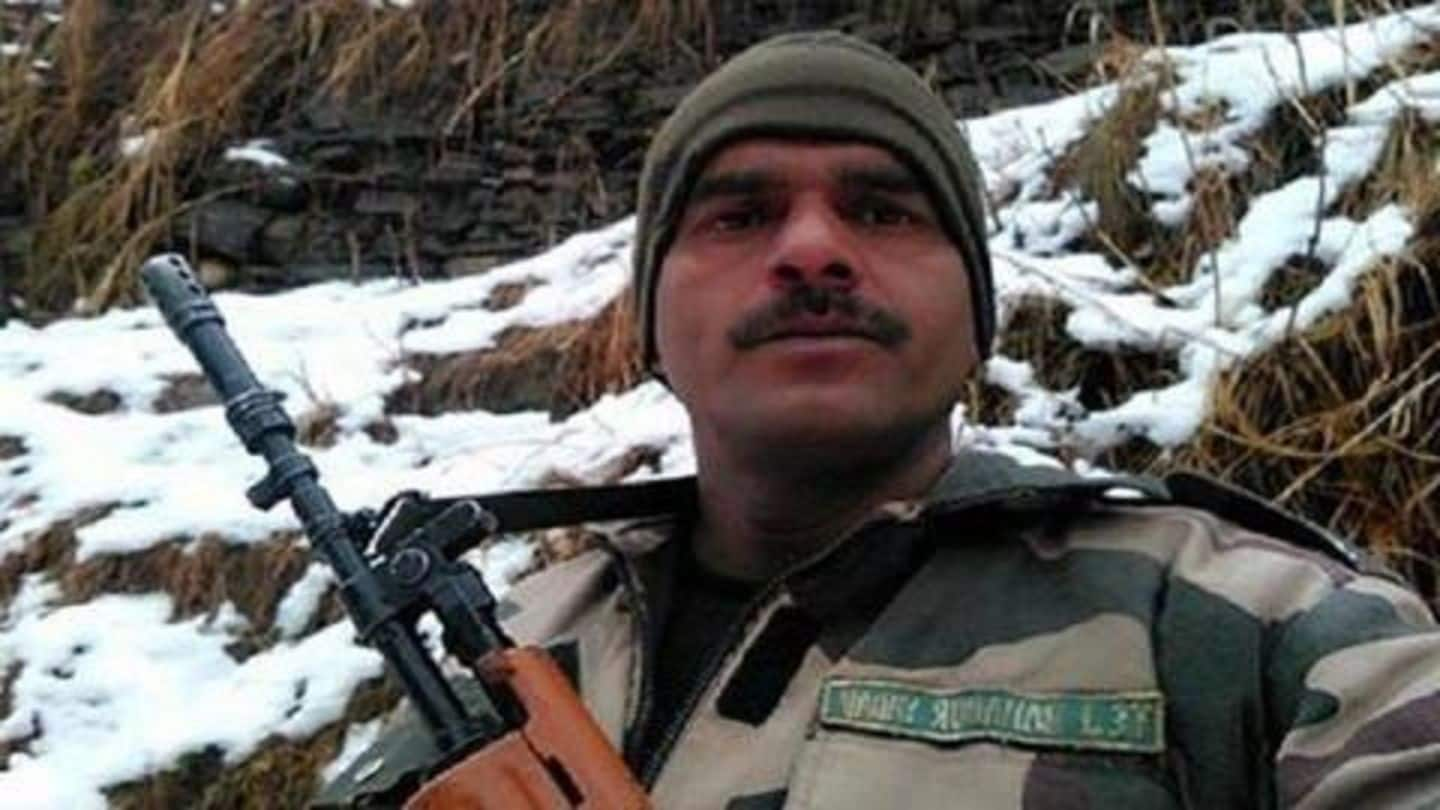 BSF jawan Tej Bahadur Yadav, who was earlier in news for making videos about bad food served to soldiers, lost his son to suicide on Wednesday, reports claimed. His 22-year-old son Rohit was found dead at their residence in Rewari, Haryana. Rohit had locked himself in a room, and police found his body lying on the bed. Here's what happened.
While Tej went to attend Kumbh, son shot himself
Rohit allegedly took his life when Tej was not at home. Tej had gone to Prayagraj, Uttar Pradesh, to attend Kumbh 2019. He has been informed. A police officer said they received a call after which they rushed to the spot. "We received a call that Rohit has committed suicide. There was a pistol in his hands," the officer said.
To recall, Tej's video on bad food sparked national debate
In April 2017, Tej's video, which he posted on social media, became a hot topic of national discussion. Looking straight into the camera, he spoke about the unpalatable food served to soldiers. He asked how can they serve the nation after eating burnt paranthas and tasteless dal. When he posted the video, Tej was posted in Jammu and Kashmir. Soon, an inquiry was ordered.
Later, the jawan was sacked
While Tej's message was duly received, with Home Minister Rajnath Singh tweeting he has asked authorities to take action, he was soon sacked. The jawan was shifted out of LoC for making false allegations but Tej maintained he was persecuted for saying the truth. He claimed a proper inquiry never happened. However, reports claimed Tej's reluctance to 'perform hard duties' got him fired.
Notably, parliamentary panel lamented over condition of CRPF jawans
As it turned out, Tej's allegations about the treatment of soldiers were not all baseless. In December 2018, a parliamentary panel concluded that CRPF jawans, deployed in the Maoist affected areas of Chhattisgarh, faced difficulties in getting daily meals. The panel found the soldiers lived in sub-human conditions and said steps should be taken to ensure their daily meal requirements are fulfilled.