Census: Hindu population dip below 80%, Muslim share up
Census: Hindu population dip below 80%, Muslim share up
Aug 26, 2015, 02:48 pm
3 min read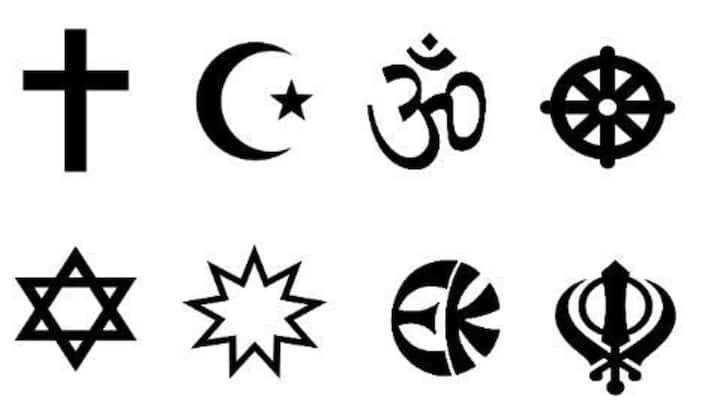 As per the Census 2011 data on Religious Communities, released by the Registrar General of India, the Hindu population dipped by 0.7% in the decade 2001 to 2011, making it 79.8% . Muslim population on the other hand increased by 0.8% making it 14.2%. Sikh and Buddhist population fell by 0.2 and 0.1% respectively. There was no significant change in Christians and Jains.
Population statistics of India
The population of India as per the 2011 census was 121.09 crore. Uttar Pradesh is the most populous state with roughly 200 million people. The sex ratio of the country was observed as 943 females per 1000 males. The overall literacy in 2011 was reported as 74.04%. Female literacy at 65.46% was much lower than the male literacy which stood at 82.14% .
The 2011 census of India was the 15th census of India and was conducted in two phases - house listing and population enumeration. It marks the first time biometric information was collected. The motto of census 2011 was 'Our Census, Our future'.
Government releases Socio-Economic and Caste Census
The first socio-economic and caste census in India since 1934, the Socio Economic and Caste Census 2011 (SECC), was released by Union Finance Minister Arun Jaitley. The data released pertained only to the socio-economic parameters of the SECC 2011. The detailed caste-based data had not been released. Census showed 1 in 3 rural households were landless and depended on manual labour for livelihood.
SECC data is used by Rural Development Ministry in its programs such as MGNREGA, National Food Security Act, etc. It will also be used to identify beneficiary and expand the 'Direct Benefit Transfer' scheme as part of its plans to build upon the JAM (Pradhan Mantri Jan Dhan Yojana-Aadhaar-Mobile number portability) trinity. SECC also collects data on aspects like manual scavenging and transgender count.
As per the SECC 2011 data, nearly 19% of India's rural population in 2011 lacked at least one of seven socio-economic parameters used to estimate deprivation, like source of income and quality dwelling among others. Close to a quarter– 23.5% of rural households have no literate adults above the age of 25. Just 4.6% of all rural households in the country pay income tax.
Lau, Nitish demand for Caste Census data
Government's decision to withhold caste-based census data created a political row in poll-bound Bihar with Chief Minister Nitish Kumar and RJD Chief Lalu Prasad Yadav demanding it to be published. Questioning center's intention, Nitish Kumar alleged that the BJP-led NDA had no commitment to uplift the weaker sections of society. Lalu Yadav even observed fast on 27 July in Patna to press his demand.
States with highest Muslim poulation
Assam remains the state with the largest Muslim population as a proportion (34.22%) and saw the largest increase in the Muslim proportion between 2001 and 2011, followed by Uttarakhand and Kerala.