No merit: SC dismisses plea seeking review on Rafale verdict
No merit: SC dismisses plea seeking review on Rafale verdict
Nov 14, 2019, 12:05 pm
2 min read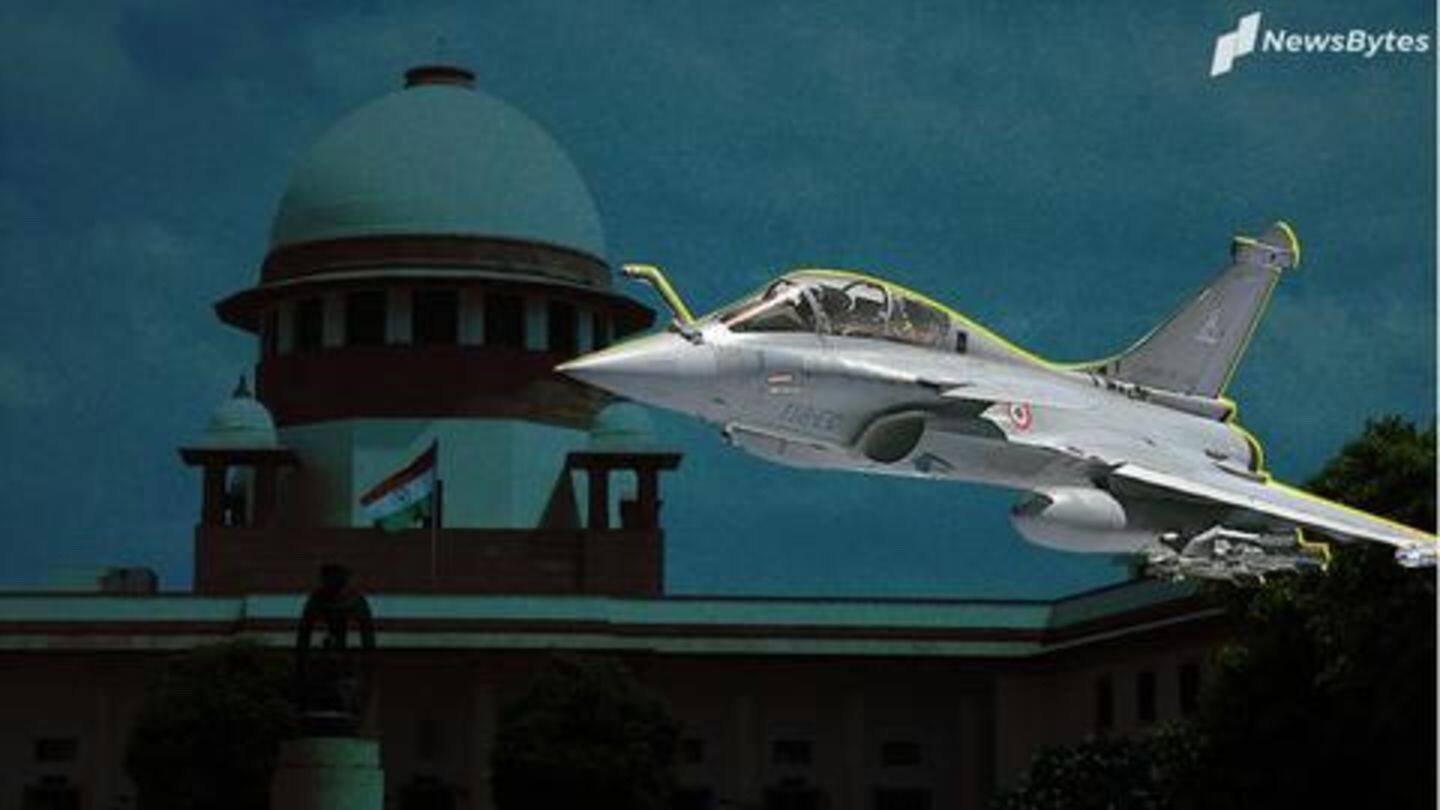 In what qualifies as a win for BJP-led Centre, the Supreme Court refused to change its December 2018 order, in which it had dismissed pleas seeking an investigation into how the deal for 36 Rafale jets was signed with France's Dassault Aviation. The Centre was accused of crony capitalism through the deal, but SC remained convinced this isn't the case. Here's more.
First, a bit about the Rafale deal
India and France signed an intergovernmental deal for three dozen Rafale jets, but Congress, particularly its former President Rahul Gandhi said the agreement was drowned in corruption. After SC's verdict, petitioners, former Union ministers Yashwant Sinha and Arun Shourie and lawyer Prashant Bhushan, filed review pleas saying government deliberately hid information. Days of arguments later, SC reserved its verdict in May.
SC ruled out the possibility of foul play
Not moving an inch from the previous conclusions, a bench, headed by Chief Justice of India Ranjan Gogoi and including Justices SK Kaul and KM Joseph, concluded there was no foul play. "We do not consider the submissions for the registration of FIR to be fair. The review petition is dismissed found to be without any merit," Justice Kaul said.
Meanwhile, Justice Joseph said CBI can act on complaints
However, Justice Joseph offered a separate opinion on pleas, even though the bench unanimously rejected them. He said just because the court has junked the requests, it "does not preclude the Central Board of Investigation (CBI) from taking steps on complaints received."
Notably, Rajnath has received first Rafale from France
While opposition and Centre's critics spent a lot of time dismissing the Rafale deal, Union Defense Minister Rajnath Singh officially received the first high-end jet in October. Singh went to France last month, performed a shastra pooja, and said the first batch of jets will come to India next year. He also called flying in Rafale one of the best experiences.
Rafale will be used for self-defense, Rajnath had said
"The combat capability of India definitely increases after the acquisition of the Rafale jet. But it is not from the perspective of attack. It is for self-defense," Singh had said while crediting Prime Minister Narendra Modi for the induction of Rafale jets into IAF's fleet.