Supreme Court grants interim bail to comedian Munawar Faruqui
Supreme Court grants interim bail to comedian Munawar Faruqui
Feb 05, 2021, 12:40 pm
3 min read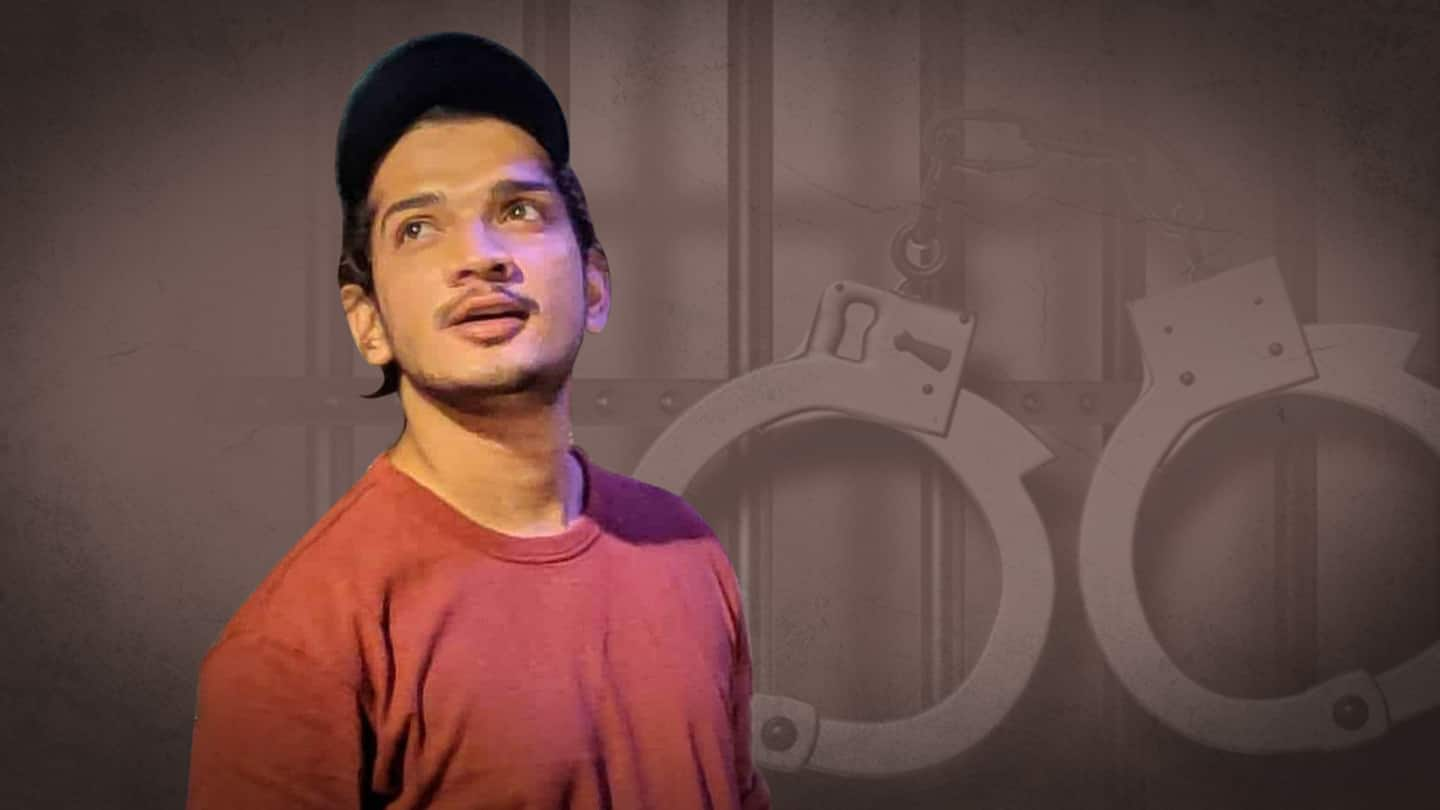 The Supreme Court on Friday granted interim bail to stand-up comedian Munawar Faruqui, who was arrested last month for allegedly hurting religious sentiments by mocking Hindu deities. He had been denied bail thrice by lower courts — the latest refusal by the Madhya Pradesh High Court came on January 28. As it granted him relief, SC also issued a notice to the state government.
Background: On complaint of BJP MLA's son, comedian was arrested
On January 1, Faruqui, Nalin Yadav, Prakhar Vyas, Priyam Vyas, and Edwin Anthony, were arrested on the complaint of Eklvaya Singh Gaur, the son of Bharatiya Janata Party (BJP) MLA, Malini Gaur. The accused allegedly made indecent comments about Hindu Gods and ridiculed Home Minister Amit Shah. On January 2, Faruqui's friend, Sadakat Khan, who went to meet him in court, was also held.
They were booked for outraging religious sentiments
Later, the accused were booked under IPC Sections 295-A (outraging religious feelings of any class by insulting its religion or religious beliefs), 298 (uttering words with deliberate intent to wound religious feelings), 269 (negligent act likely to cause the spread of disease), 188 (disobedience to order duly promulgated by public servant) and 34 (common intention). Faruqui had arrived from Mumbai for the Indore show.
HC rejected bail plea, reminded of duties toward society
After languishing behind bars for days, Faruqui and Yadav approached the HC but didn't get relief. Instead, the single-judge bench of Justice Rohit Arya pulled up the accused for hurting sentiments. HC stressed on promoting harmony and brotherhood. "Fundamental rights although confers rights but the duties and obligations are inherent thereunder. Every right is coupled with duty (sic)," the court had commented.
HC said accused 'intended' to hurt religious sentiments
"The evidence/material collected so far suggest that in an organized public show under the garb of stand-up comedy at a public place on commercial lines, prima facie; scurrilous, disparaging utterances, outraging religious feelings of a class of citizens of India with deliberate intendment were made by the applicants," said HC.
Faruqui approached SC, lawyer claimed due process wasn't followed
Thereafter, Faruqui filed a writ petition and a Special Leave to Appeal (SLP) in the apex court. The matter was taken up by Justices RF Nariman and BR Gavai. Advocate Saurabh Kirpal, appearing for the comedian, said, "This is a case of victimization." He also argued that Section 41 of the Criminal code, which forbids arrest without a magistrate's order or warrant, wasn't followed.
Production warrant against Faruqui stayed
Moreover, Kirpal informed the apex court that his client was being harassed and apprised about a production warrant against him issued in Uttar Pradesh. The top court agreed with Kirpal that due process was sidestepped. The court then issued a notice to the BJP government in MP over Faruqui's request to cancel the FIR. The production warrant in the neighboring state was also stayed.