SC slams Centre over NRC, says Home Ministry delaying process
SC slams Centre over NRC, says Home Ministry delaying process
Feb 05, 2019, 04:23 pm
2 min read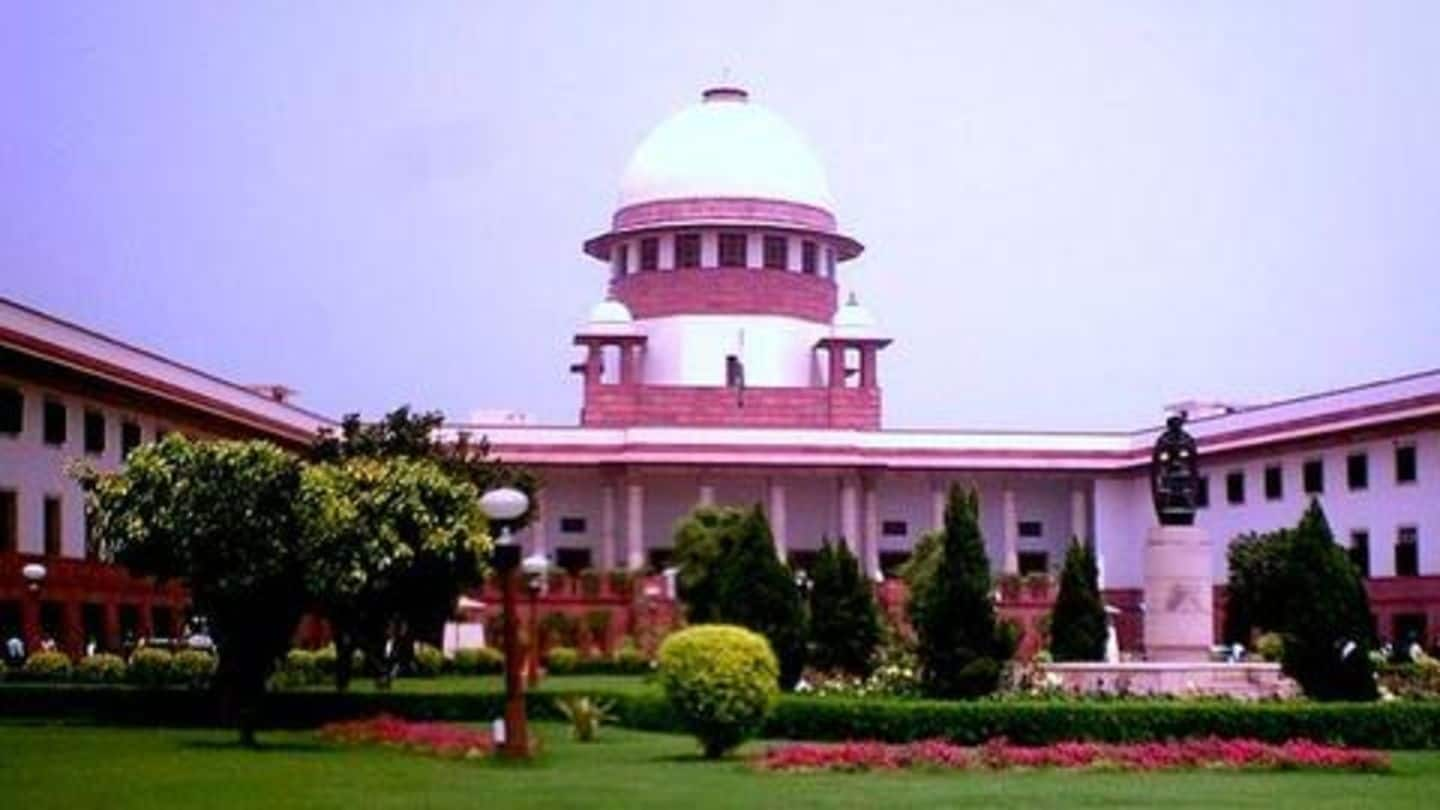 The Supreme Court on Tuesday came down heavily on Centre slamming it for not following the National Register of Citizens' process properly. Accusing the Ministry of Home Affairs (MHA) of delaying the process, the top court said it seemed they didn't want to implement it. "Every time it (MHA) comes up with different stories to destroy this process," the top court said.
MHA wants to destroy the process, says Supreme Court
Reprimanding the Centre, the top court said it can't push the deadline of releasing the final list beyond July 31, 2019. The court claimed the MHA's actions were driven by the Lok Sabha elections, which are due in May. It added the Ministry deliberately delayed the NRC process. CJI Ranjan Gogoi led bench added the MHA was 'bent on not carrying out the procedure'.
Should we summon the Home Secretary, asks CJI Gogoi
"The entire effort of the Home Ministry is to destroy the process of NRC. Should we summon the Home Secretary? Because AG and SG are not briefed properly," CJI Gogoi fumed.
Context: A brief history of NRC
The NRC is aimed at weeding out illegal Bangladeshi immigrants. It was first prepared in 1951 and was updated for the first time last year. To prove they are Indian citizens, people living in Assam had to show links to those who were included in the original NRC, or in electoral rolls till March 25, 1971. The first draft was released on July 30.
Nearly 40 lakh people weren't included in first draft
Nearly 68.27 lakh families from across the state submitted their applications. However, after the first draft having 2.9 crore names was published, a huge controversy erupted as nearly 40 lakh people were left out. People whose names weren't included had to file claims and objections. Last month, the Supreme Court told the final list would have to be released by July 31, without delay.