TN farmers protesting at Jantar Mantar consume human excreta
TN farmers protesting at Jantar Mantar consume human excreta
Sep 11, 2017, 03:54 pm
2 min read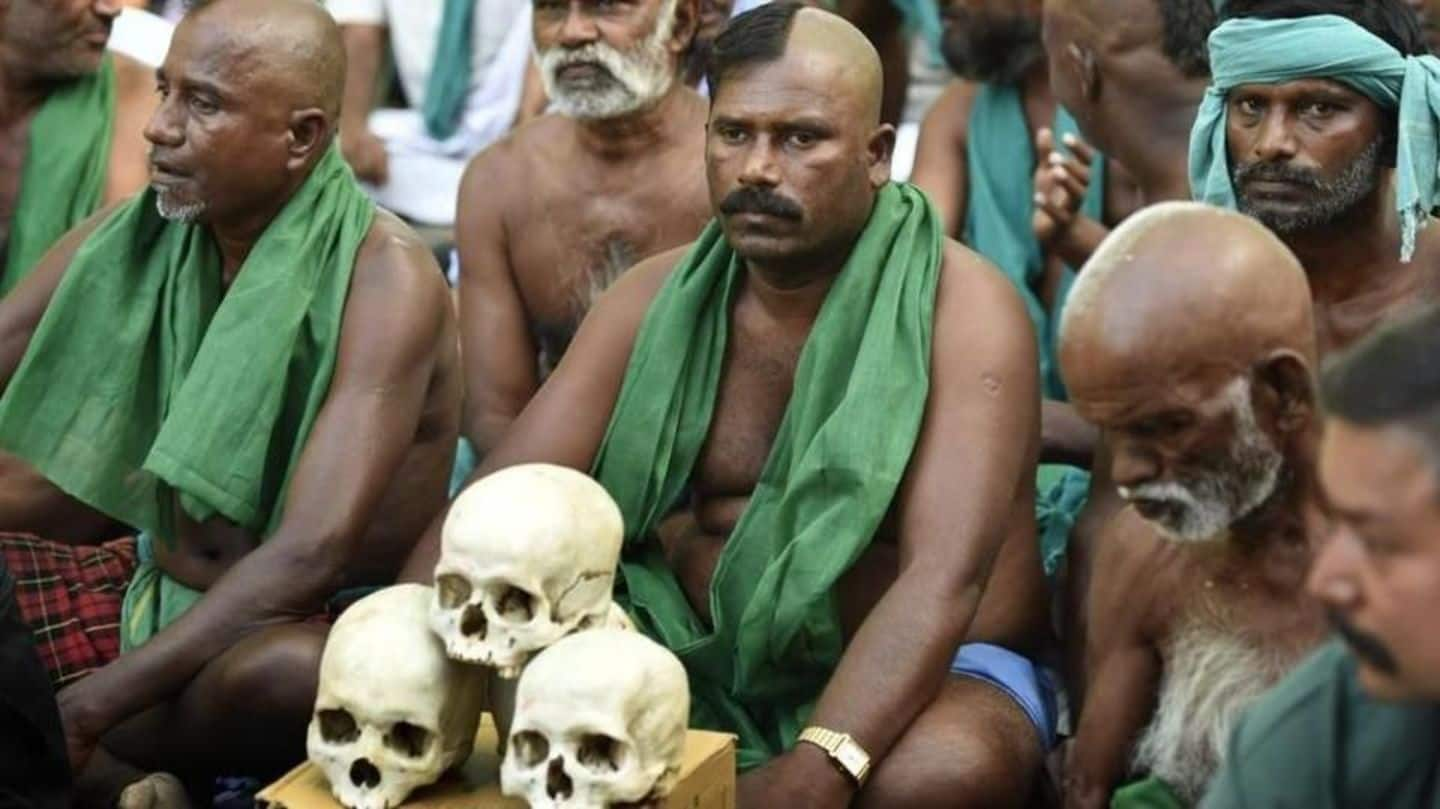 On the 57th day of protests, 48 Tamil Nadu farmers demonstrating at Delhi's Jantar Mantar consumed human faeces. They say they will go nude on the 100th day. Among other things, TN farmers have been demanding loan waivers and drought relief funds. P Ayyakannu, an activist, says PM Narendra Modi isn't paying attention to their woes since he is of "higher caste".
Worst spell of monsoon in 140 years
In Jan'17, officially declaring a drought in Tamil Nadu, the AIADMK government said the state in 2016 recorded the worst northeast monsoon spell in 140 years. Owing to bad monsoon and drought, several farmers in the state committed suicide; reports estimated 106 farmer suicides in a month. In Feb'17, Chief Minister E Palaniswami sanctioned Rs. 2,247cr as drought relief to over 32 lakh farmers.
Why are farmers from Tamil Nadu protesting?
On 14 March, Tamil Nadu's farmers started the 'skull protest' -with the skulls of farmers who committed suicide at Jantar Mantar. The state has witnessed 60% deficit in rainfall as part of its worst drought in 140 years. Farmers have been demanding a Rs. 40,000cr drought relief package, farm loan waiver and more. On 1 April, the Centre approved a package of Rs. 2,014cr.
Unique ways of protests make headlines
These farmers have employed unique forms of protest: they have been flogged by a man in a Narendra Modi mask, they had put dead snakes and rats in their mouth, and shaved their heads. Even on the 57th day, they have a makeshift farm at the site which is surrounded by skulls of their farmer friends and family members.