Beef fest: IIT-Madras students continue protest, management refuses to act
Beef fest: IIT-Madras students continue protest, management refuses to act
Jun 02, 2017, 01:57 pm
2 min read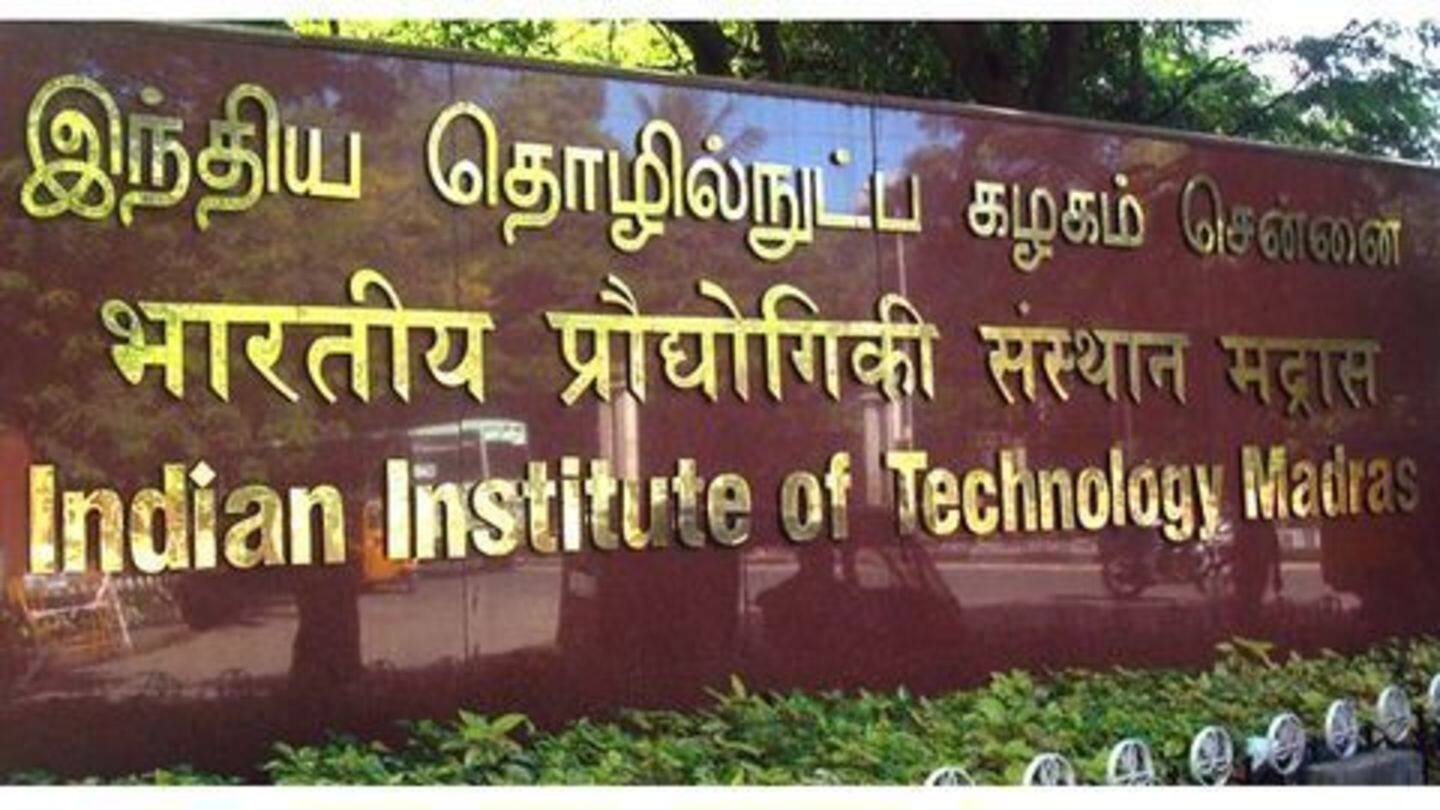 Students of IIT-Madras continued their protests for the second day, demanding action against the alleged right-wing activists who attacked PhD student R Sooraj for organizing a beef fest. The management has till now refused to take action, while the protesters have demanded expulsion of eight people involved. They have now complained to the Chennai Police Commissioner against the eight.
TN- Cops drag students protesting assault on 'beef fest' organizer
A group of students of IIT Madras, protesting the assault of PhD student R Sooraj, who organized a 'beef fest', were seen being dragged away by cops. On May 30, Sooraj, associated with the Ambedkar Periyar Study Circle, was reportedly manhandled by alleged supporters of the Sangh Parivar. The Revolutionary Students and Youth Front were part of the protest against Sooraj's assault.
Allegations against the 'right wing' by students
Sooraj alleged that followers of "right wing ideology" had surrounded him when he was having lunch in the mess on May 30. Earlier, similar elements had allegedly threatened two other students involved in organizing 'beef fests'. A complaint had also been filed. A picture, purportedly of Sooraj with a wounded eye being shifted to hospital, is being circulated on social media.
Tamil Nadu rises against Centre's new rules
Meanwhile, MK Stalin of Tamil Nadu's main opposition party DMK led a rally of 300 workers in protest against the Centre's laws. He was arrested on May 31 in Chennai. The Madras HC has also made its displeasure clear. It has put on hold the new rules and asked for responses from the state and the Centre on a petition challenging the laws.
'Beef fests' as a form of protest
'Beef fests' have mushroomed in protest against the Centre's ban on trade of cattle for slaughter. Kerala and Tamil Nadu, where beef is a common dish, have witnessed demonstrations by several quarters. On May 28, 60 students held such a fest at the IIT-Madras campus.