Traffic cop tells how to reduce challan to Rs. 100
Traffic cop tells how to reduce challan to Rs. 100
Written by
Siddhant Pandey
Sep 21, 2019, 01:03 pm
2 min read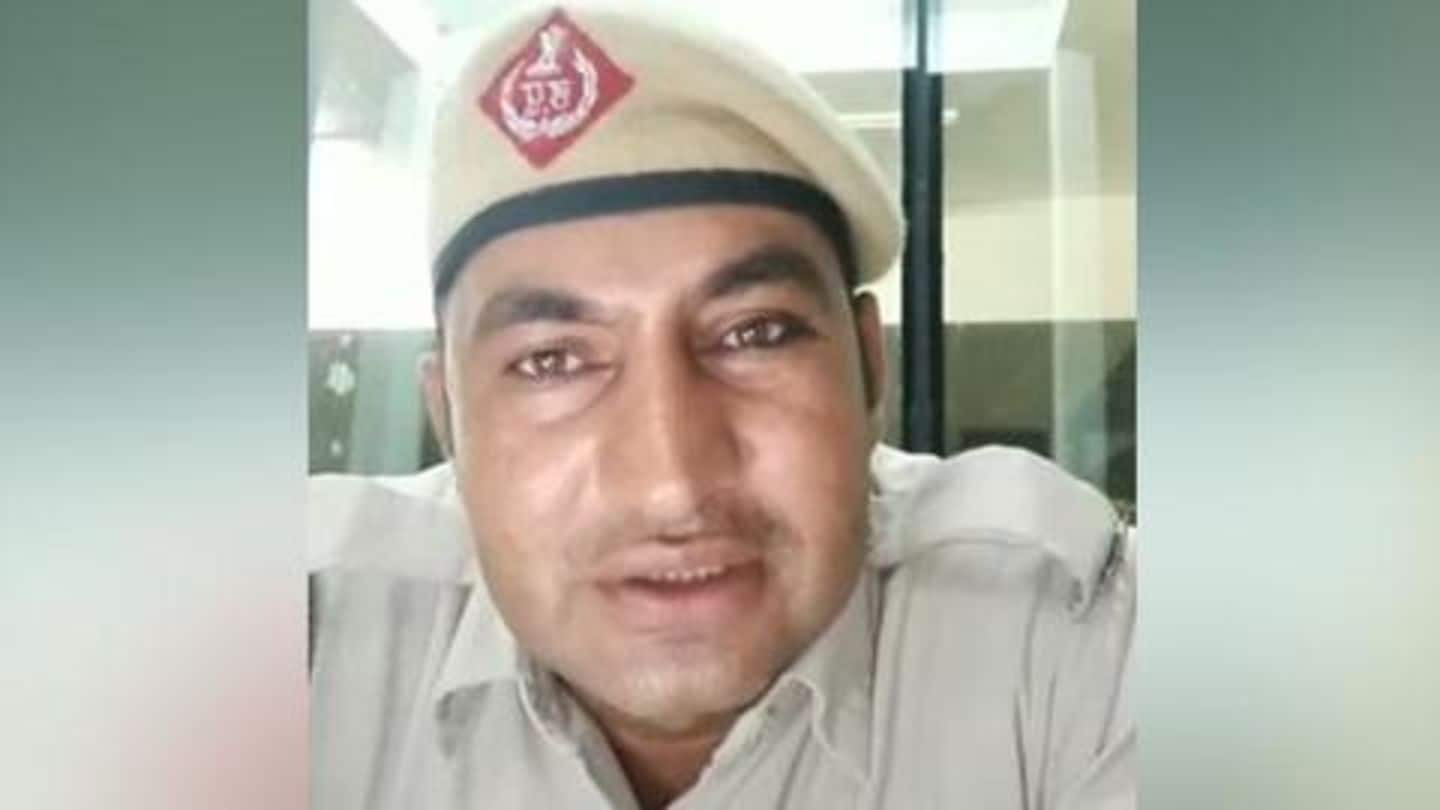 Since the implementation of the amended Motor Vehicles Act earlier this month, traffic offenders are struggling to cope with the hiked fines. However, a traffic policeman, Sunil Sandhu, recently shared a video wherein he explained how you could get your challan amount reduced, bringing it down to Rs. 100 for certain offenses. Here's more on Sandhu's video, which has since gone viral.
Offenders can produce missing documents within 15 days, says Sandhu
Sandhu explains that under the new regulations, traffic offenders can be fined Rs. 2,000 for not carrying insurance documentation, Rs. 5,000 for not carrying a license, Rs. 10,000 for not carrying a pollution certificate, and so on. Thereafter, if offenders produce the legitimate documents within 15 days and say that they had "forgotten" them, they will be fined Rs. 100, Sandhu said.
Challan can't however be reduced for drunk driving, absent helmet
However, Sandhu maintains that this workaround would obviously not be applicable to offenses such as drunk driving or not wearing a helmet. He added that the process to get the challan reduced could be time-consuming, but it will help save people a significant amount of money. The video has received almost millions of views from multiple channels where it has been shared.
You can watch the full video here
Traffic offenders fined hefty challans since new MV Act
Notably, since the amended MV Act came into force on September 1, many offenders have been fined hefty challans. Last week, a truck driver in Delhi was slapped with a Rs. 2 lakh challan, the highest one yet. The United Front of Transport Associations (UFTA) also called for a day-long transport strike on Thursday to protest the hefty fines imposed under the MV Act.
Many states have chosen against implementing MV Act in totality
Although the hefty fines were introduced as a means to made roads safer, certain states like Gujarat and Uttarakhand have decided to reduce the penalty amounts. Others like Maharashtra, Odisha have put the implementation on hold, while Telangana, Punjab, West Bengal, Madhya Pradesh, and Chattisgarh, have decided against implementing the Act. Only Haryana, Bihar, Assam, Tripura have implemented the Act in totality.