After TRAI Chairman's 'embarrassment,'UIDAI says info not taken from Aadhaar-database
After TRAI Chairman's 'embarrassment,'UIDAI says info not taken from Aadhaar-database
Jul 30, 2018, 11:33 am
3 min read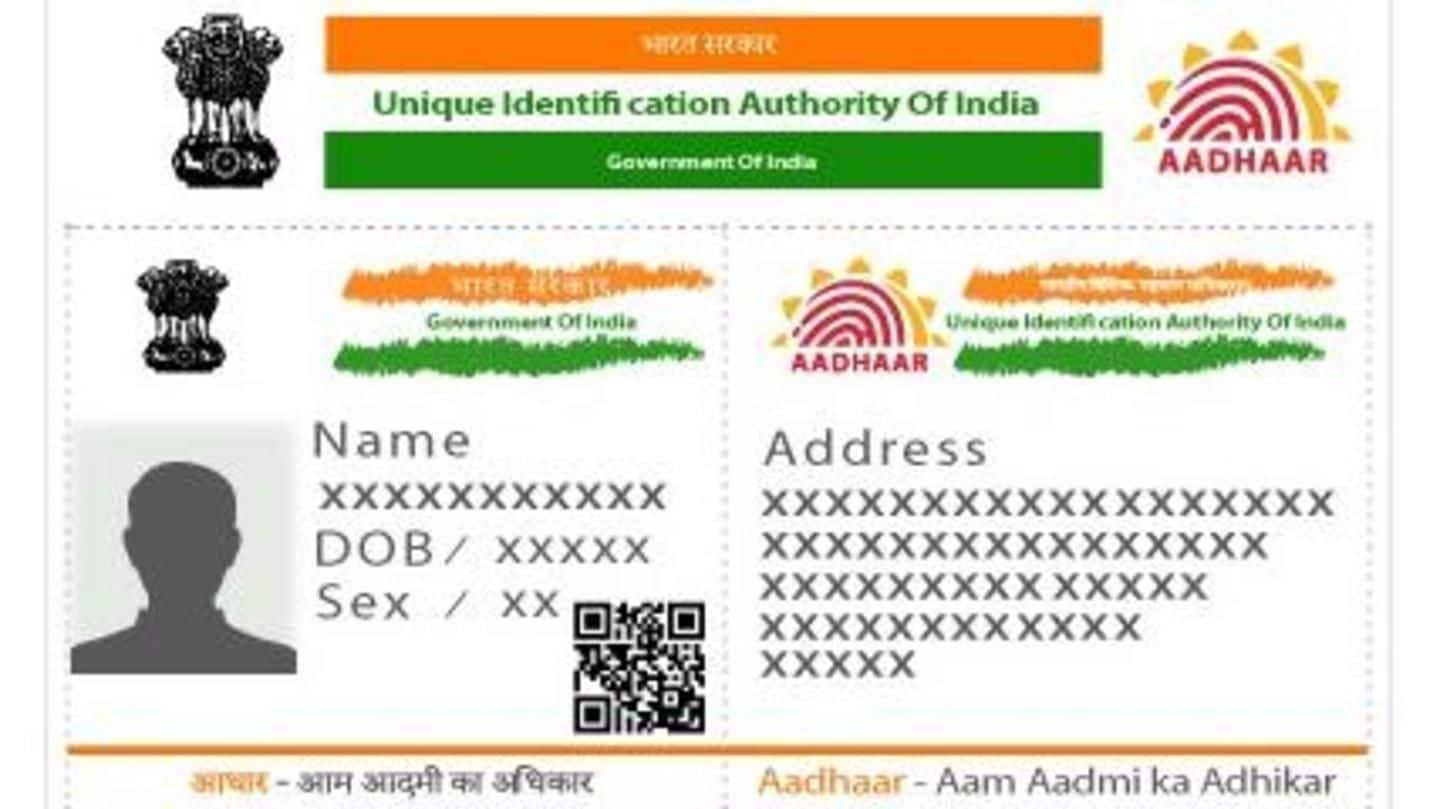 The UIDAI yesterday asserted that the personal details of TRAI chief R S Sharma revealed publicly on Twitter are not from the Aadhaar database, and that "hacked information" is easily available on Google, without using the 12-digit unique identity number. The UIDAI jumped into the debate following a full-blown war-of-words on Twitter between Sharma and some users over Aadhaar number being misused.
The Telecom Regulatory Authority of India (TRAI) chairman Saturday shared his Aadhaar number publicly, challenging anyone to show the number can be misused. The move triggered a tsunami of tweets with Twitterati claiming to have disclosed Sharma's personal details, from PAN to mobile number.
UIDAI says Aadhaar database is safe
Rubbishing all claims that details of Sharma were dug up using his Aadhaar number, the Unique Identification Authority of India (UIDAI) said it condemns such malicious attempts by individuals to malign the unique identity project. Many users had claimed that they got Sharma's personal details by hacking Aadhaar database, but UIDAI added such a claim was a farce and the database is safe.
UIDAI cites govt domains where details of Sharma are available
"Anyone can google and find out Sharma's personal details without Aadhaar," UIDAI said, pointing out that Sharma's mobile number is available on NIC website as he was, at one point, the IT Secretary. Similarly, other details like date of birth are available in the civil list of IAS officers kept in public domain, while his address is on TRAI website given his current role.
Personal info can be picked using PAN/mobile number too: UIDAI
The Aadhaar issuing body argued that people usually give PAN or mobile number at many places, and noted that one can pick someone's personal data from different websites if they get to know the other's PAN or mobile number.
Justice Srikrishna committee
Justice Srikrishna committee has addressed issue of data protection
The issue is not about Aadhaar or PAN, the UIDAI said, adding that this is a challenge of personal data protection, which has been addressed in the recommendations submitted by the Justice Srikrishna Committee. The Committee came out with its report on data protection last week where it mooted changes in the Aadhaar Act and proposed new safeguards to protect information of Aadhaar holders.
Rising concerns on public and private companies using personal data
The Justice Srikrishna panel mooted that only public authorities discharging public functions approved by the UIDAI or entities mandated by the law be given the right to request for identity authentication. The report, submitted on Friday, says public and private sectors are collecting and using personal data on an unprecedented level, which has raised concerns about privacy and autonomy of an individual.
SC reserves judgment on petitions challenging Aadhaar
Over the last one year, there have also been reports of personal information being allegedly compromised with increasing use of biometric identifier Aadhaar in an array of services. The Supreme Court has reserved its judgment on petitions, challenging the constitutional validity of Aadhaar Act.