UP student lands in trouble after rescue appeal from Ukraine
UP student lands in trouble after rescue appeal from Ukraine
Written by
Manzoor-ul-Hassan
Mar 05, 2022, 02:17 pm
2 min read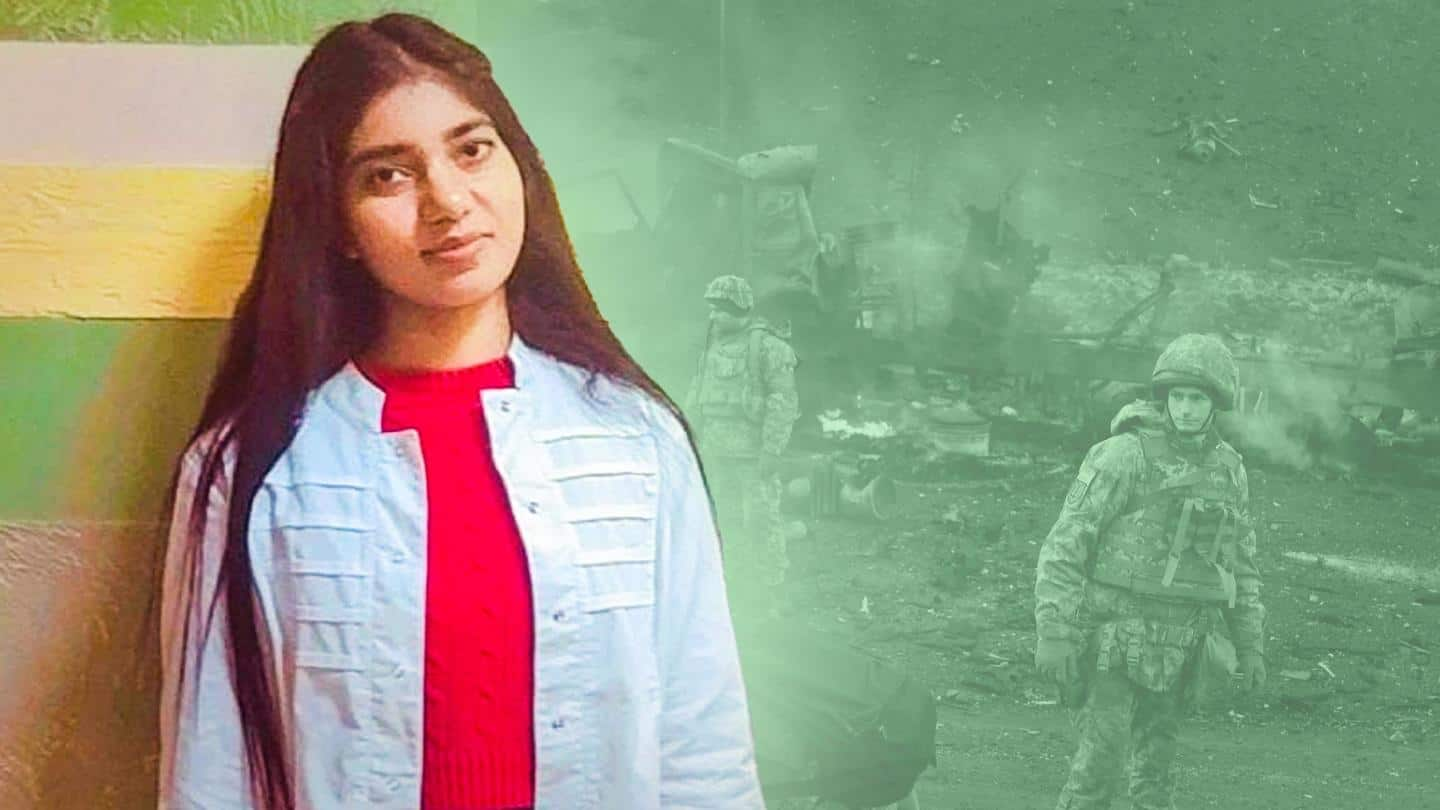 A video appeal by an Indian medical student from Ukraine has landed her in hot water. Vaishali Yadav (25), who is also a village Pradhan from Teri Pursauli in Uttar Pradesh, may face action over possible financial irregularities and how her gram sabha account was functioning while she was studying in Ukraine. In the video, she talked about the shortage of supplies for Indians.
Why does this story matter?
According to rules, the gram panchayat should meet once a month.
The gap between two such meetings cannot be more than two months.
Additionally, a panchayat member cannot miss three consecutive meetings.
In the event of absence, the pradhan must explain the reason in writing, which would be forwarded to a government official at the panchayat level.
Show cause notice against Vaishali
Vaishali, a third-year student in Ukraine's Ivano Frankvisk city, was chosen Pradhan Adhyhaksh in UP's Teri Pursauli gram panchayat last year before flying to Ukraine on September 23 to finish her degree. When Vaishali requested assistance to return to India, concerns were raised about her absence from the official post. The Hardoi administration has now sent her a show-cause notice.
Vaishali stated in a video released last week, "We're all locked in our flats and can't go outside due to incessant bombardment. Our hopes are placed on the Indian government." Shortly after the video, a message went viral claiming that Vaishali had been detained by UP Police for the "false message" since she was not in Ukraine. However, the Hardoi Police rejected the claim.
Failed to catch flight due to explosion
Vaishali's family said that they booked her return tickets for February 24, but she was unable to travel due to an explosion at the Ukrainian airport. "We attempted to get her on a flight in time, but there were several complications," Economic Times quoted her father, Mahendra Pratap Singh, as saying. She was forced to stay behind and navigate on her own.
BJP MLA's tweet added new twist in the matter
Bihar BJP's MLA Anil Kumar also tweeted about the video by Vaishali Yadav which added a fresh twist to the story a few days ago. In the tweet, Kumar claimed that she had manufactured the video to purportedly malign the BJP administration. He added that when the police 'arrested' Vaishali, she stated that she had posted the video on her father's orders.