Another embarrassment for Pakistan, UN backs its Goodwill Ambassador Priyanka
Another embarrassment for Pakistan, UN backs its Goodwill Ambassador Priyanka
Aug 23, 2019, 05:22 pm
3 min read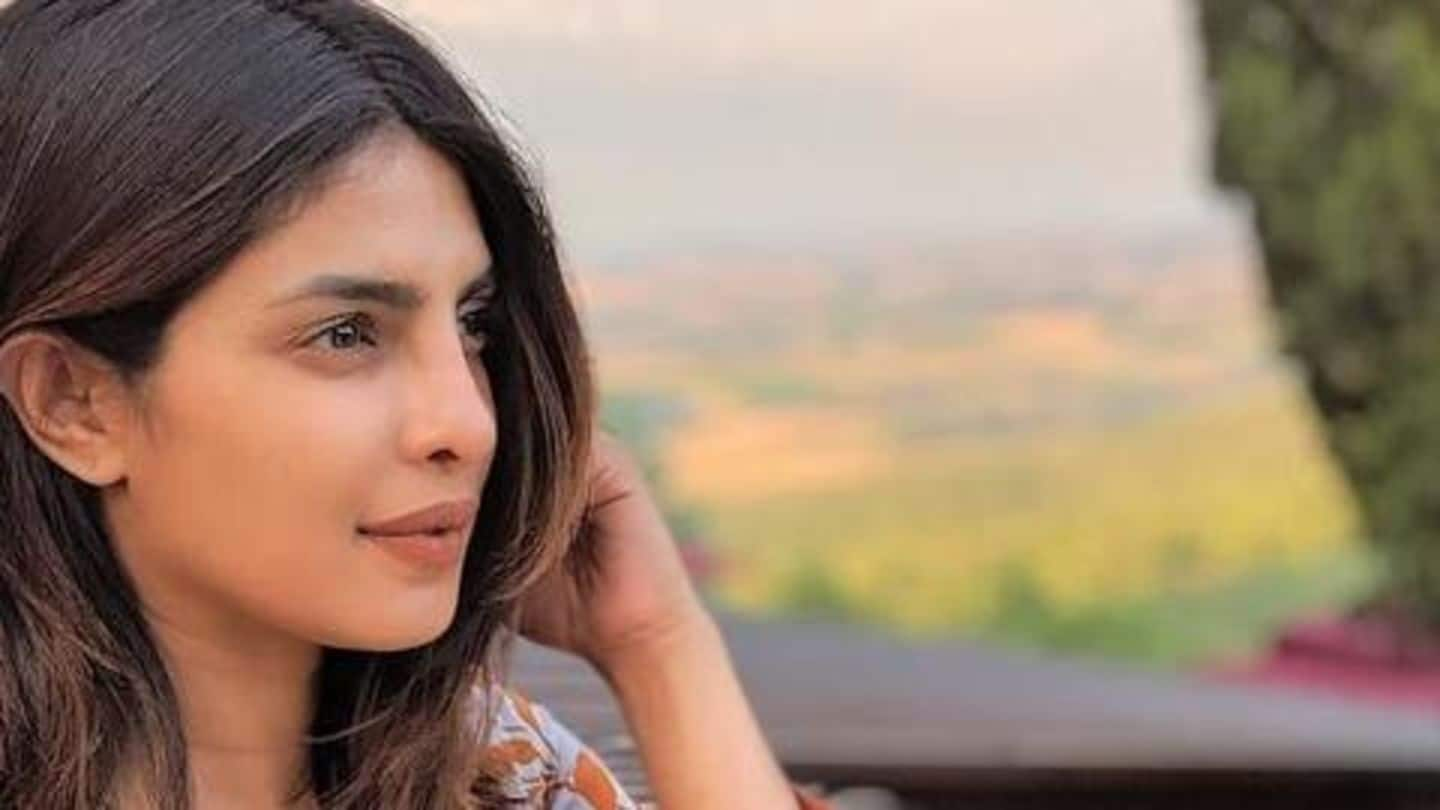 In yet another major embarrassment for Pakistan, the United Nations has refused to take any action against Priyanka Chopra, who is the body's Goodwill Ambassador. Pakistan wanted Priyanka to be stripped of the tag as she "supported" war, but the UN said she retains the right to speak in her personal capacity and her opinions don't reflect the thoughts of organization. Here's what happened.
Background: India's Kashmir move revoked desperate reaction from Pakistan
Pakistan has been desperate for global attention ever since India revoked the special status of Jammu and Kashmir and split the state into two UTs. Islamabad, with the help from its all-weather ally China, managed to get UNSC to discuss Kashmir, but the discussions happened "behind doors". In fact, several countries like France and Russia have supported New Delhi calling Kashmir an "internal matter".
'Furious' with Priyanka, Pakistan wrote to UNICEF director
As attempts to get attention were thwarted, Pakistan reached out to UNICEF Executive Director Henrietta Fore asking her to take note of Priyanka's actions. Pakistan's Human Rights Minister Shireen Mazari wanted Priyanka to be "de-notified" from her role as she has been supportive of the current regime's steps. To recall, her social media post on Balakot airstrikes miffed Pakistan since she celebrated India's feat.
All Priyanka had done was tweet "Jai Hind"
What was written in the 'complaint' letter
"Her jingoism and support for violations by Modi government of international conventions ... undermines the credibility of the UN position to which she has been elevated. Unless she is removed immediately, the very idea of a UN Goodwill Ambassador for Peace becomes mockery globally," the letter read.
Here's a copy of the complete letter
Priyanka retains right to speak in personal capacity, said UN
Now, responding to Pakistan's letter, which was sent earlier this week, Stephane Dujarric, spokesperson of UN Secretary-General Antonio Guterres, said UNICEF ambassadors were only required to remain impartial when speaking on behalf of the body. "When they speak in their personal capacity, they retain the right to speak about issues of interests or concern to them," the spokesperson added, clarifying Priyanka won't be "reprimanded".
Earlier, Pakistani fan blasted Priyanka, called her hypocrite
Priyanka's congratulatory message for Indian Air Force, which successfully carried out the dangerous operation on the intervening night of February 25 and 26, also put her at end of criticism from a Pakistani fan. A woman named Ayesha Malik slammed Priyanka at an event in Los Angeles, calling her a "hypocrite" for promoting a "nuclear war" which would only have losers.
In response, Priyanka told Malik she is deeply patriotic
Priyanka's initial response to Malik was, "Whenever you're done venting ... got it, done? Okay, cool". Thereafter, the actress said she has many friends in Pakistan, and she isn't a fan of war but she is deeply patriotic. "I think that all of us have a sort of middle ground that we all have to walk, just like you probably do as well," she said.