UP: 5 killed, 4 injured in two accidents in Muzaffarnagar
UP: 5 killed, 4 injured in two accidents in Muzaffarnagar
Oct 27, 2018, 04:44 pm
1 min read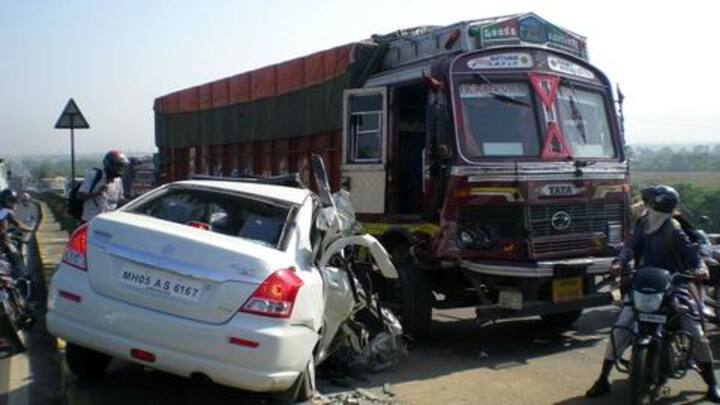 Five people, including a woman, died and four others were seriously injured in two road accidents in UP's Muzaffarnagar district today. In the first accident, the driver of a car lost control over the wheel and crashed it into a shop near Mansurpur village on Delhi-Dehradun national highway, 10km from Muzaffarnagar. Two people, including a woman, were killed and four others were injured.
Second accident: 3 people crushed to death by speeding truck
Those injured in the first accident, including two women, were admitted to a hospital and are stated to be in serious condition. Police said the car driver was drunk. In another incident, three people were crushed to death by a speeding truck. The victims were riding a motorbike when it collided with the truck near Dholra bus stand in Titawi village. The driver escaped.