Agra shocker: Four men kidnap B.Tech student, gangrape her
Agra shocker: Four men kidnap B.Tech student, gangrape her
Dec 20, 2018, 10:08 am
2 min read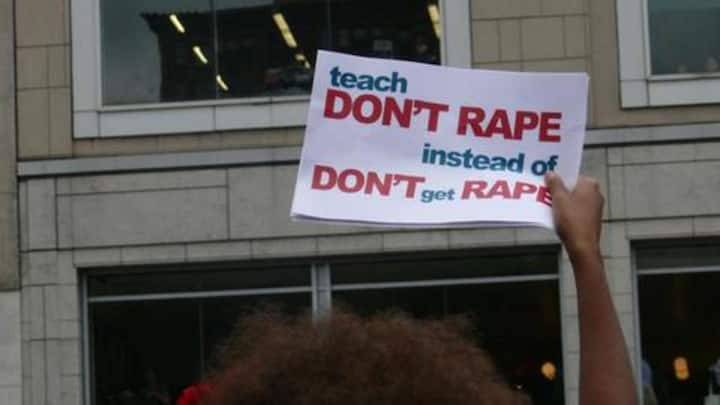 Four men raped a first-year B.Tech student in Poiya Ghat of Agra, Uttar Pradesh, and two accused have been arrested, police said on Wednesday. The victim was abducted from a busy intersection of the Taj Mahal city as she was on way to her coaching class. After kidnapping her in full public view, the perpetrators took her to the aforementioned spot and assaulted her.
Men ambushed her, forced her to sit on two-wheeler
The woman's father lodged an FIR said Senior superintendent of police (SSP), Agra, Amit Pathak. According to the FIR, the woman was approached by two men at around 5 PM as she was standing at the busy intersection. The men ambushed her and forced her to sit in the middle of her two-wheeler. They took her to Poiya Ghat where their accomplices were waiting. A case was registered under IPC Section 376 D (rape by one or more persons constituting a group).
One accused led to another, two still at large
Locals saw the woman injured and took her to the hospital. Her family was informed later. Reportedly, the victim is still in the hospital. Pathak said a name came up during an investigation and after the family members were taken into confidence, the suspects were zeroed down. Rahul Nishad, a married vegetable vendor was intercepted and he led police to another suspect, Kanhaiya Lal.
The abduction spot was close to police station
Notably, the victim was abducted on a day when UP police chief visited Agra to inspect 'law and order'. TOI reports the woman was picked up from Bhagwan Talkies roundabout, which is a stone throw distance from the New Agra police station. Pathak said the police would probe this allegation. The Agra police have also been asked to submit a detailed report.