'Ghee' not pure anymore in UP govt canteens
'Ghee' not pure anymore in UP govt canteens
Jun 01, 2017, 07:00 am
2 min read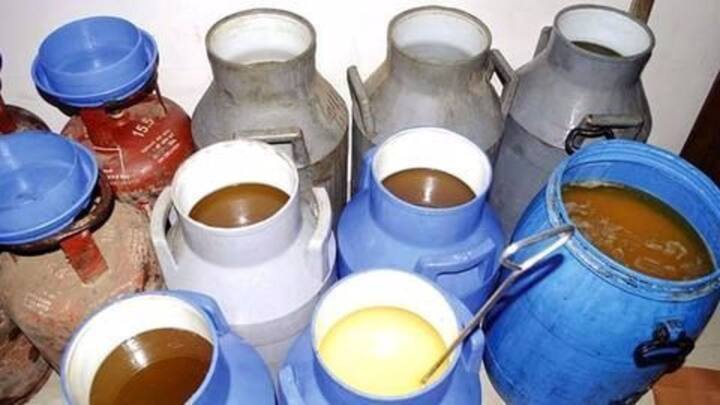 Pure desi ghee, considered an ayurvedic medicine, served to everyone including the Lords in ceremonies is not pure anymore in UP, especially in the illegal units of Baghpat, Badaut, Bulandshahr and Mathura. These units have been supplying fake ghee full of hazardous chemicals to the UP govt canteens. Lives of civilians are at stake with the mushrooming of such units.
What is fake ghee made of?
Fake ghee is made of vanaspati oil, refined oil and the aroma of desi ghee scent. Apparently this fake ghee also has animal fat, crushed animal bones for the granular texture. The poisonous chemicals present include lead, cadmium and chromium among others.
Ill effects of the poisonous fake ghee
The fake ghee leads to slow and painful death. The animal fat can lead to chocking of the circulatory system which leads to a heart attack. The crushed bone powder can cause brain stroke and its long term exposure can damage the kidney and liver. Presence of lead and zinc can lead to brain related disorders and abortion respectively.
Mafia behind the organized crime of adulterated ghee
The ghee-mafia has plagued India with illegal units that are playing with the lives of the people and also ripping them off their hard earned money. They succeed in selling the fake ghee under the name of a recognized brand and using the brand's packaging itself. The customer ends up buying the fake under the impression that it's a real 'trademarked' ghee.
Differentiating the fake ghee from the pure desi ghee
Take the ghee in a spoon and heat it. If it melts quickly, and its colour changes to dark brownish then it's pure. If it does not and instead switches its colour to light yellow, then it's adulterated.