UPSC releases schedule for this year's Civil Services Main Examination
UPSC releases schedule for this year's Civil Services Main Examination
Written by
Ayushi Chamoli
Jul 17, 2019, 05:37 pm
2 min read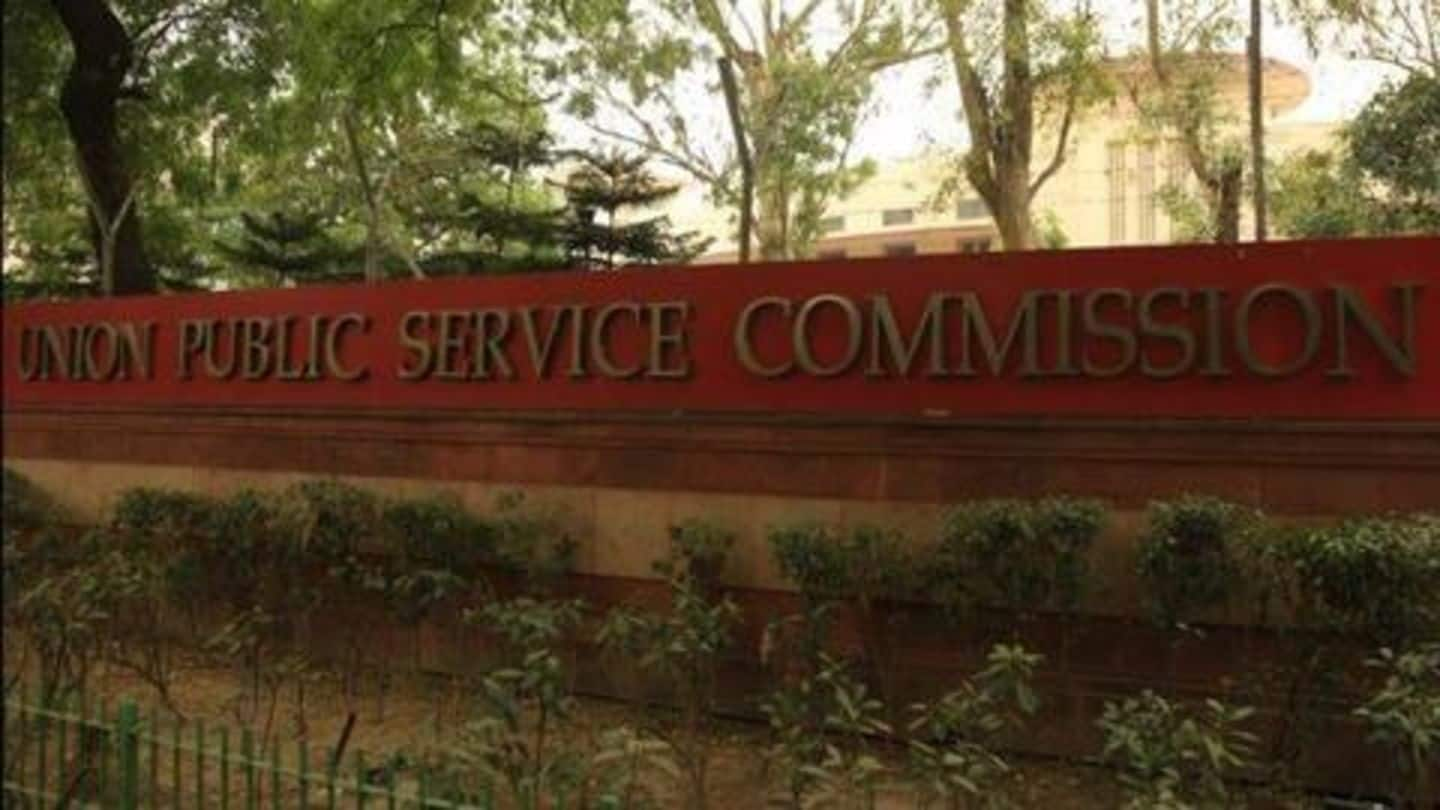 The Union Public Service Commission (UPSC) has released the time table of the Civil Services (Main) Examination, 2019 recently. The Main examinations are scheduled to begin from September 20 (Friday) and will be held over five days. As per rules of the examination, those who qualify the prelims will have to re-apply for the Main. Results of prelim examinations were declared on July 13.
Examination will be conducted in two sessions: Forenoon and Afternoon
The date sheet for Main is as follows: September 20: Paper-I (Essay) September 21: Paper-II (General Studies-I) and Paper-III (General Studies-II) September 22: Paper-IV (General Studies-III) and Paper-V (General Studies-IV) September 28: Paper-A (Indian Language) and Paper-B (English) September 29: Paper-VI (Optional Paper-I) and Paper-VII (Optional Paper-II) Please note that the exam will be conducted in two sessions: Forenoon (9AM-12 Noon) and Afternoon (2PM-5PM).
Candidates can choose from 22 Indian languages for Paper-A
For the Indian language paper, the candidates can choose from 22 government recognized languages which includes Assamese, Bengali, Bodo, Dogri, Gujarati, Hindi, Kannada, Kashmiri, Konkani, Maithili, Malayalam, Manipur, Marathi, Nepali, Odia, Punjabi, Sanskrit, Santhali (Devanagari/Olchiki Script), Sindhi (Devanagari/Arabic Script), Tamil, Telugu and Urdu.
Here's the list of optional subjects candidates can choose from
Further, for Optional Paper, candidates can choose from 26 subjects including Literature of any of the 22 languages mentioned above. Other subjects include: Agriculture, Animal Husbandry & Veterinary Science, Anthropology, Botany, Chemistry, Civil Engineering, Commerce & Accountancy, Economics, Electrical Engineering, Geography, Geology, History, Law, Management, Mathematics, Mechanical Engineering, Medical Science, Philosophy, Physics, Political Science & International Relations, Psychology, Public Administration, Sociology, Statistics and Zoology.
Qualified candidates will have to apply again via DAF-I
Meanwhile, all the candidates selected in prelims will have to re-apply for Main and fill the Detailed Application Form-I (DAF-I) as per the Rules of the Examination. According to UPSC's notice, the commission will release the form on its official website, which will be made available from August 1 to August 16 (6PM). As for now, candidature of the qualified aspirants is provisional.
All the important instructions will be released on official website
The DAF-I will have to be filled online, but only after registering the candidature on UPSC website. Important instructions regarding the same will also be released on the website soon. "It may be noted that mere submission of DAF-I does not, ipso facto, confer upon the candidates any right for admission to the Civil Services (Main) Examination, 2019," the notice stated.