In a first, UPSC to allow withdrawal of candidates' applications
In a first, UPSC to allow withdrawal of candidates' applications
Oct 02, 2018, 03:46 pm
3 min read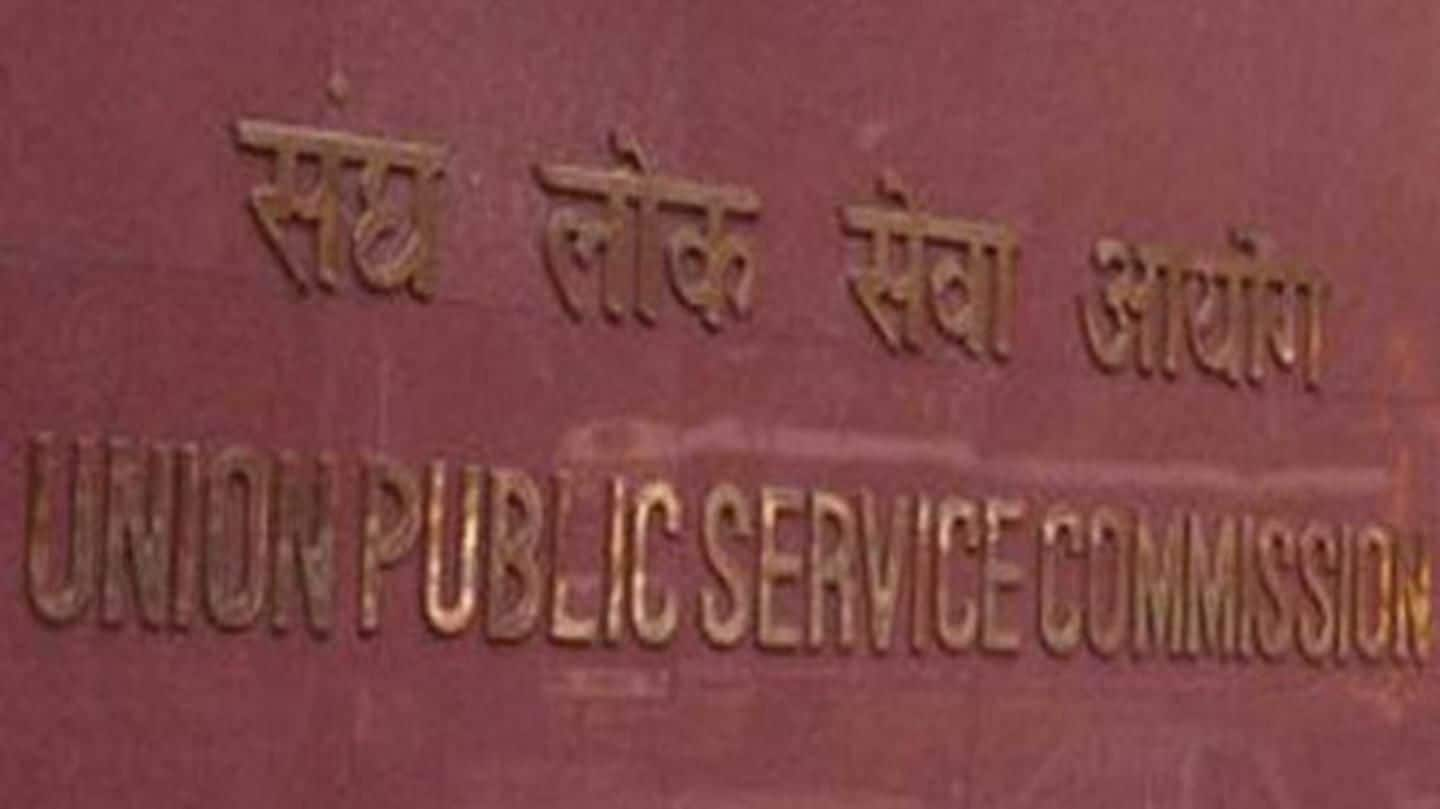 In a first, the Union Public Service Commission (UPSC) has decided to allow the facility of withdrawal of applications by candidates. The decision on withdrawing the candidature will be implemented starting with the Engineering Services Examination, 2019. The UPSC has made the decision because roughly only 50% of the candidates, out of the registered ones, appear for the examination. Here are more details.
The step has been taken to save energy and resources
"The Commission has to book venues, print papers, hire invigilators, and ship the documents for all the 10 lakh applicants (who register for Civil Services examination) - which turns out to be a 50% waste of energy and resources", said UPSC Chairman Arvind Saxena.
The move was also requested by the students
The move also was implied after some of the candidates had wished to cancel their candidature as they were not prepared. Considering their requests, the Commission decided to introduce the facility of candidacy withdrawal. It's a significant move as it will help the candidates save their attempts as UPSC allows limited attempts for some examinations. The exam fee, however, will not be refunded.
Here's how you can withdraw your application
Provide the details of "registered" application along with Registration ID on the UPSC website. Keep your registered mobile number and Email ID provided at registration handy while withdrawing the application. Separate OTPs will be sent on the registered mobile number and Email ID. Request for withdrawal will be accepted after validating OTPs sent on both platforms that will be valid only for 30 minutes.
Procedure for those who submitted more than one application form
If you have submitted more than one application form, then the latest Registration ID will be withdrawn and all earlier applications will be canceled automatically. Once the request is accepted, print the authenticated receipt confirming acceptance of withdrawal. If withdrawn, applications cannot be revived. In case candidates receive withdrawal notification even when they haven't submitted the request, they may contact UPSC at upscsoap@nic.in immediately.
Meanwhile, in order to reduce the stress for the candidates, the UPSC has introduced an increasing number of exam-related interactions and transactions online. "We are also moving ahead with shifting from a pen and paper mode of examination to a computer-based mode. Apart from making the examination candidate-friendly, the new systems also serve to cut down the time cycle for each examination," said Saxena.
The Commission will disclose the scores and ranking now
The Commission is not only planning to disclose the scores and ranking of the non-recommended candidates in some examinations on its website but will also link it with the "National Career Services" portal of the Ministry of Labor and Employment. The move would do away with the need to conduct separate examinations by different organizations for posts with similar entry-level qualifications.