Uttarakhand disaster: 12 more bodies recovered, 50 dead so far
Uttarakhand disaster: 12 more bodies recovered, 50 dead so far
Feb 16, 2021, 01:10 am
2 min read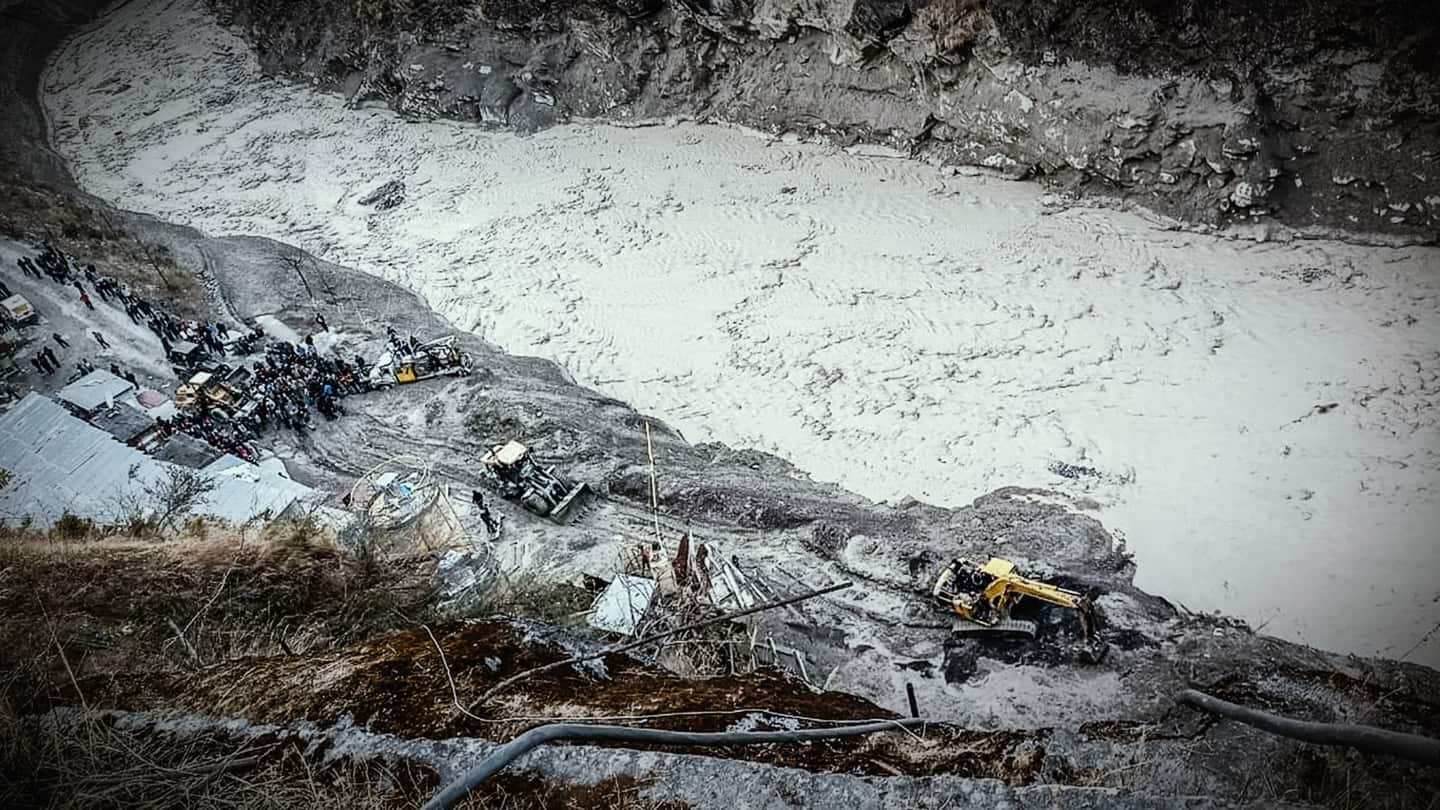 On Sunday, exactly a week after tragedy struck Chamoli district in Uttarakhand, 12 more bodies were recovered, taking the death toll to 50. Of the recovered bodies, 25 have been identified. Nearly 150 people are still feared to be missing. As per a statement, 32 FIRs have been filed at the Joshimath Police station for the missing ones. Here are more details.
Five bodies were recovered from Tapovan tunnel
Of the 12 bodies recovered yesterday, five were found at the Tapovan tunnel, six from the Raini village, and the remaining from Rudraprayag. An official statement added that 23 human organs have also been recovered from separate sites in the Chamoli district. Unidentified bodies and body parts have been kept at CHC Joshimath, District Hospital Gopeshwar, and CHC Karnaprayag for identification.
Till now, 32 bodies have been cremated
"So far, 32 bodies and 11 human organs have been cremated with full religious rituals and honor by the committee constituted for disposal of dead bodies as per rules," said an official statement.
First body found 130 meter inside the tunnel
About the rescue operations at Tapovan tunnel, Garhwal Divisional Commissioner Ravinath Raman said that the first body was recovered around 5:30 am, nearly 130 meter inside the tunnel. The remaining four bodies were about 10 meter farther. He added that rescue teams will clear the entire 2.5-km-long tunnel of slush to look for bodies. But he didn't say how long this operation would take.
Operation will continue till all missing are accounted for: Official
Raman added that three more workers were trapped 1.7 kilometer inside the tunnel and it could take days to reach them. He, however, asserted that rescue operations won't stop until all missing are accounted for. Of the bodies identified, 11 were from Uttarakhand and nine from Uttar Pradesh. Two people who died hailed from J&K, and one each belonged to Haryana, Punjab, and Himachal Pradesh.