Jamaatis in hiding face attempt to murder charges in Uttarakhand
Jamaatis in hiding face attempt to murder charges in Uttarakhand
Apr 08, 2020, 07:28 pm
3 min read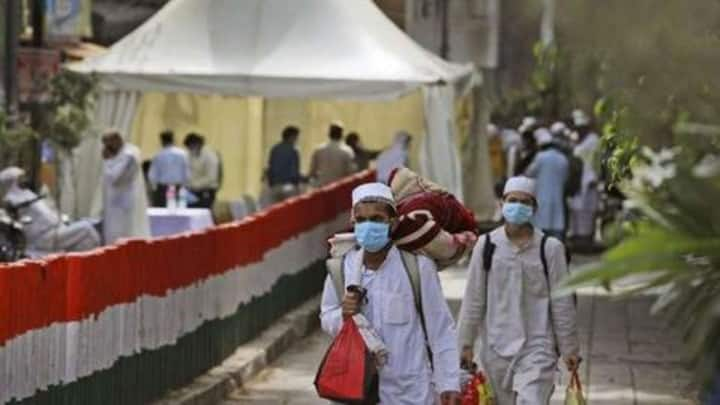 Sending a clear message that the administration will not let coronavirus infected persons put others at risk, the Uttarakhand police has booked two members of Tablighi Jamaat for attempt to murder after they hid their travel history. The members, one from Roorkee and another from Haridwar, were booked on Tuesday after the 24-hour ultimatum given by the police expired. Here's what went down.
Police asked Jamaatis to come forward, get themselves tested
On Sunday evening, Uttarakhand's Director General of police (DGP), Anil Kumar Raturi, released a video message asking all Jamaatis who attended any recent congregation to come forward and get themselves tested. If they fail to do so, they would be booked under attempt to murder or murder charges, the top cop said. After the message, nearly 180 Jamaatis got in touch with the administration.
The two men had attended event in Alwar
Despite the stern warning, these two men didn't fulfill their responsibilities, forcing police to track them down. The DG said the Jamaatis' CDR (Call Data Record) revealed they had attended an event in Alwar, Rajasthan, and returned in March. They were booked under IPC Section 307 for putting others at risk, he said, adding that they have been quarantined.
Cops won't let Jamaatis enter Uttarakhand secretly
Of the 180 Jamaatis who contacted police, 151 were from Haridwar, 12 from Nainital, 9 from Dehradun, and seven from Pauri Garhwal districts. All of them are quarantining and are being tested for the COVID-19 infection. Apart from this, the cops are also keeping an eye out for some 300 Uttarakhand residents, who are Tablighi members but are currently staying in other states.
Even those who gave shelter to Jamaatis were booked
"Earlier we had booked 41 Jamaatis for trying to enter the state discreetly through jungles along the railway tracks," Raturi said, revealing that four people have been booked in Laksar for giving shelter to the members despite warnings.
Evidently, Tablighi Jamaat members don't consider the health of others crucial, and this has been reflected more than once. Last week, a couple of them, who were put in quarantine in a hospital, flouted rules of social distancing, roamed about naked, passed obscene remarks on nurses, and demanded cigarettes. In another facility in Narela, two were booked for defecating openly, putting others at risk.
Maximum COVID-19 cases of India are linked to Tablighi Jamaat
To note, it was an event of the Jamaat that turned out to be India's biggest domestic source of coronavirus. In March, the Islamic sect hosted a congregation in Nizamuddin Markaz, where clerics from foreign nations were invited. Thousands of followers attended the event, got infected with COVID-19, and returned home. Officials across states have asked the attendees to self-isolate themselves.