Ignoring suggestions of clerics, Tablighi Jamaat chief organized 'super-spreader' event
Ignoring suggestions of clerics, Tablighi Jamaat chief organized 'super-spreader' event
Apr 07, 2020, 12:24 am
3 min read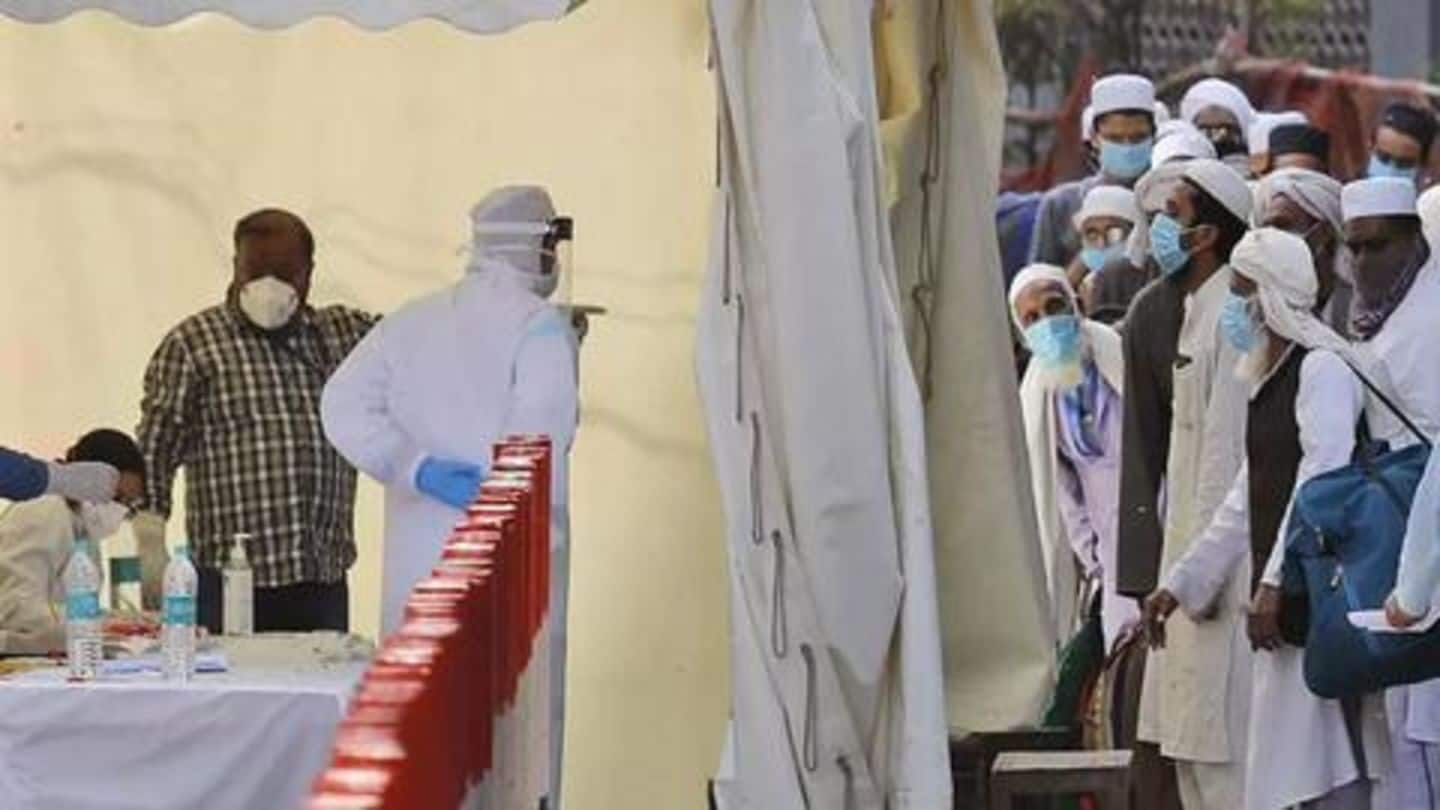 An event of Tablighi Jamaat held in March 2020 became the reason India's coronavirus numbers spiked and now it has been learned that clerics advised Maulana Mohd. Saad Kandhalvi, the chief of the Islamic sect, to not hold the meet but he ignored their suggestions. His stubborn behavior put thousands of followers at risk, members of the community told TOI. Here are more details.
How did Jamaat's event become India's super-spreader?
For several days in March, thousands of Indian Muslims and hundreds of foreigners arrived at Delhi's Nizamuddin Markaz for an event where prayers and lectures happened. They shared meals, stayed together and possibly contracted the infection. The attendees later traveled to the length and breadth of the nation, infecting hundreds. A third of the total COVID-19 cases of India is linked to the Jamaat.
Clerics told Saad to cancel the event, he didn't listen
In the last couple of days, Centre and states have worked in unison to track the attendees and shift them to quarantine facilities. While some are cooperating, some are resisting. Amid the restless nights that Jamaat gave authorities, the report said Saad was told to not hold the event considering the health hazard. The outbreak was labeled a pandemic by WHO on March 12.
How can Saad be so ignorant, asked veteran Tablighi
Notably, the other unit of Jamaat, Shura-e-Jamaat, canceled all events but Saad remained unfazed. Mohammad Alam, a Jamaat veteran, said Saad pushed Tablighis into "jaws of a pandemic" despite knowing everything. Further, Alam wondered how can Saad, who claims to be "Ameer of Muslims" and thinks Tablighi Jamaat is only next to Mecca and Madina, be so ignorant.
However, Saad's aide put the blame on government
Another Tablighi member, Liyaqat Ali Khan, asked, "Why did Maulana Saad junk advice of responsible Muslims intellectuals? And why is he hiding and not getting himself checked for the virus?" But Saad's aide Maulana Harris said when members arrived in India from different countries, they weren't stopped by the Centre. "How is our fault," he questioned, putting the blame on authorities.
And Saad's son claimed Tablighi Jamaat took necessary action
Meanwhile, last week, Saad's son Mohd. Yusuf Saad replied to a questionnaire of the Crime Branch, defending their actions. "As soon as we got to know about the coronavirus, we banned the entry of guests in the headquarters. We have a record of every guest. The Jamaat headquarters made all possible efforts to send back all the guests to their homes," the statement read.