Coronavirus: India records highest single-day casualty, death toll crosses 100
Coronavirus: India records highest single-day casualty, death toll crosses 100
Apr 07, 2020, 12:32 am
3 min read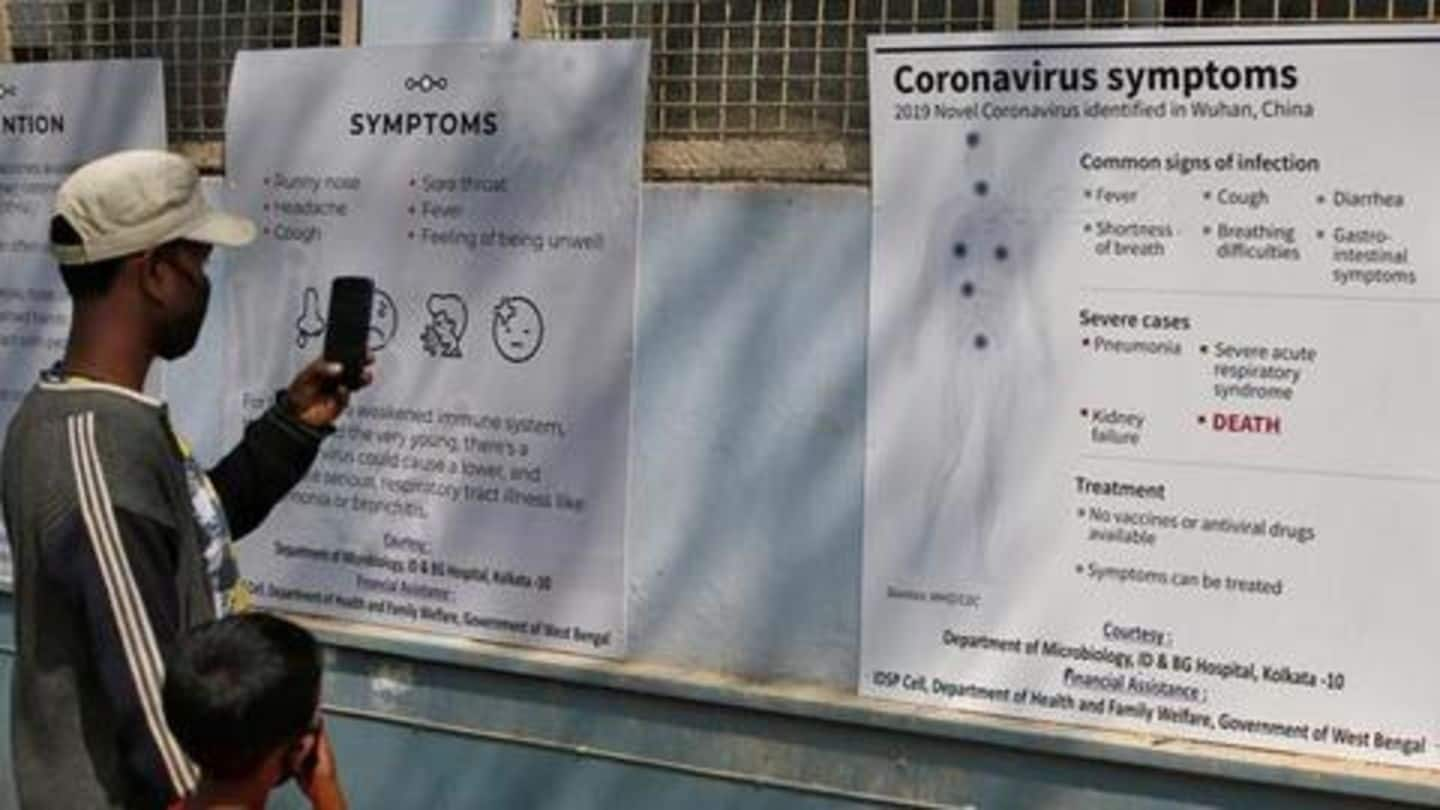 With 27 deaths being reported in a span of 24 hours on Sunday, the death toll due to the coronavirus pandemic crossed 100 in India and now stands at 124, a report in TOI said. In fact, for a fourth straight day on Sunday, the positive cases across the nation increased by 500+. The number of coronavirus positive cases stands at 4,218.
Maharashtra is the worst-affected state, Mumbai worst-affected city
The worst-affected state is Maharashtra, where the death toll reached 45 after 13 new deaths. 36% of the nation's casualties have been reported from there. And Mumbai has been hit the hardest with 30 deaths. 458 of the 748 cases in Maharashtra were also reported in the financial capital. Out of the eight new deaths in Mumbai, most of them had underlying health conditions.
Tamil Nadu's tally reached 571, Delhi's 503
Maharashtra is followed by Tamil Nadu, where 571 positive cases have been reported so far. Meanwhile, with 58 new cases reported on Sunday, Delhi's tally reached 503. Of the 503, 320 are those who attended the infamous Tablighi Jamaat event in Nizamuddin Markaz last month. The event turned out to be India's super-spreader. The death toll in National Capital reached seven.
COVID-19 cases in India doubling in 4.1 days, said Centre
The government has said coronavirus cases are doubling every 4.1 days and had it not been for the Jamaat event, it would have taken 7.4 days for the infections to double. A third of India's COVID-19 infections were linked to Jamaat, with cases being reported from Tamil Nadu, Andhra Pradesh, Telangana, Uttar Pradesh, Rajasthan, Jammu and Kashmir, Karnataka, Andaman and Nicobar, etc.
As cases spike, government is focusing on 62 districts
Separately, a report in Indian Express said over 80% of the total cases were reported from 62 districts, and restrictions could continue there even after 21-day lockdown is over. "These will be focus on an aggressive containment strategy in the Bhilwara model. We are also stepping up testing. In the last two days, the number of tests was doubled," a source told the daily.
India is testing more, Bhilwara model expected to give results
As part of the Bhilwara model, hotspots of coronavirus will be sealed off to contain the spread. This strategy worked wonders in Rajasthan's Bhilwara which turned out to be a hotspot. Notably, from testing 5,800 people on April 2 to testing 10,034 two days later, India made a commendable jump. 9,369 samples were tested on Sunday and so far, 89,534 samples have been tested.
Separately, while replying to a query the Indian Council of Medical Research (ICMR) said coronavirus is not air-borne. "If it was an air-borne infection then in a family whoever has a contact they all should come positive because they are living in the same surroundings as the patient and the family is breathing the same air," an official of the top body said.