Train 18 hits motorcycle, bull; woes continue
Train 18 hits motorcycle, bull; woes continue
Written by
Shiladitya Ray
Feb 22, 2019, 04:03 pm
2 min read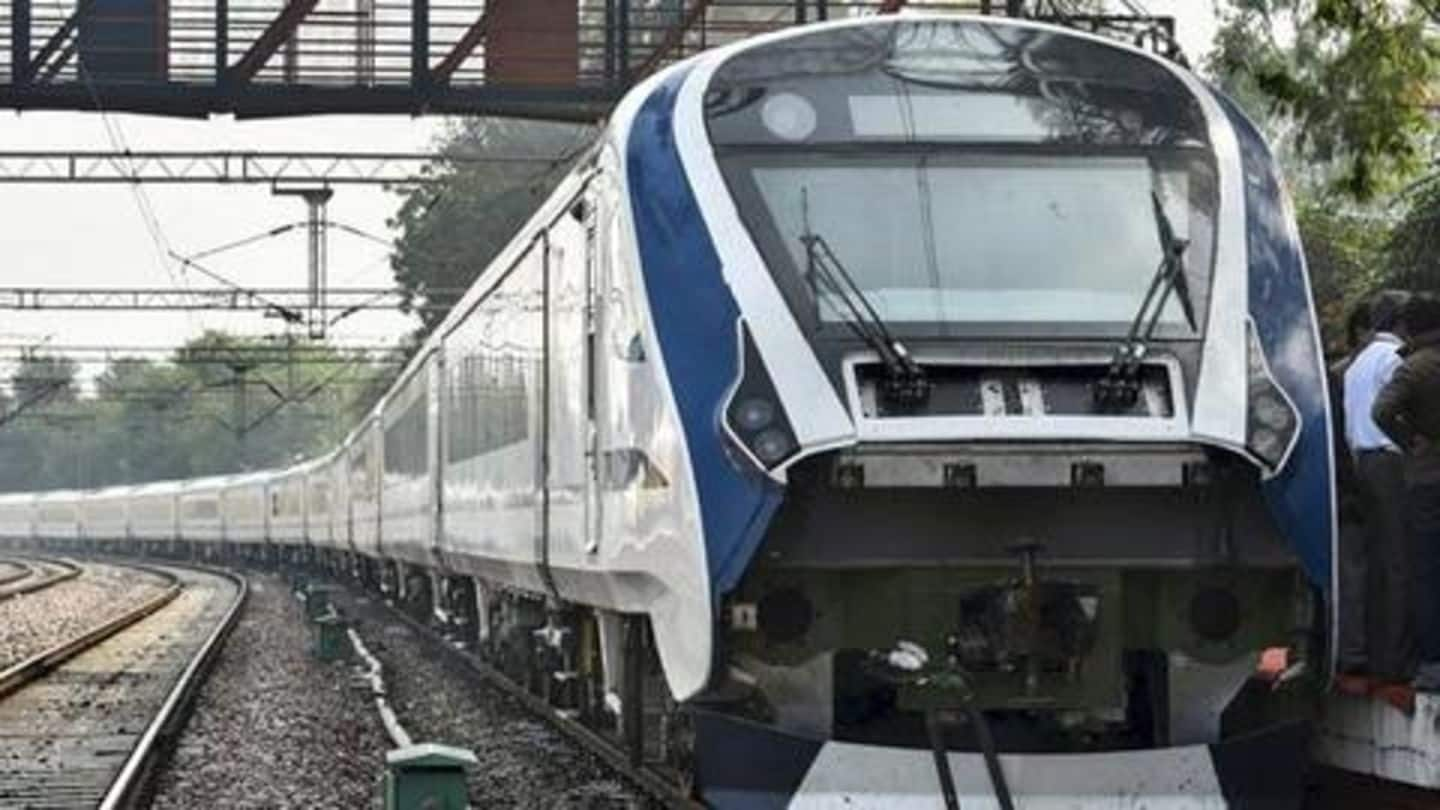 Days after it broke down after launch, Train 18, also known as the Vande Bharat Express, ran into several problems again on Wednesday. On February 20, in separate incidents, stones were hurled at the train, before it hit a bike and a stray bull. The consequent delays resulted in it reaching New Delhi 95 minutes late. Here's more.
On Wednesday, stones were hurled for the third time
While heading towards Varanasi from New Delhi, stones were hurled at the Vande Bharat Express in the Hiragaon area of the Firozabad district. The attack on the train left a window shattered. Notably, this marked the third such attack on the train - the Vande Bharat Express had been pelted with stones in December 20 during a trial run, and again on February 2.
The train hit a motorcycle during its return journey
Hours after the stone pelting incident on February 20, the train again ran into problems on its return journey to New Delhi from Varanasi. Towards the evening of February 20, the train hit a bike that had been abandoned on the tracks by a biker trying to cross the tracks illegally. Thankfully, no one was injured. However, the incident led to a 17-minute stoppage.
Hours later, it hit a bull
Hours later, the train hit a stray bull which was crossing the tracks near Tundla in Uttar Pradesh. The incident took place at 8.18pm, and the train had to be stopped for 41 minutes for inspections, before it could resume its journey again. Subsequently, it was stopped again for 10 minutes, owing to an air pipe hanging out.
Train 18's problems have been politicized
The incidents on February 20 marked yet another bad day for the indigenously-built Train 18, which happens to be India's fastest train. Earlier, such incidents had triggered a political war between the Congress and the BJP. While Congress chief Rahul Gandhi had criticized the Modi government's 'Make in India' program, PM Modi had hit back, saying that people who were "mocking" India's engineers should be punished.
The Rs. 97cr Train 18 is a fully air-conditioned train with world-class amenities that would replace the existing Shatabdi Express. It has 16 coaches and is a high-tech energy efficient, self-propelled train. Features include Wi-Fi facility, CCTV cameras, GPS-based passenger information system, infotainment system, automatic doors, roller blinds, automatic temperature control, LED lighting, charging points at every seat, and touch-free bio-vacuum toilet among others.