Chandrayaan-2's Vikram hard-landed fairly close to the targeted site
Chandrayaan-2's Vikram hard-landed fairly close to the targeted site
Written by
Shubham Sharma
Nov 21, 2019, 11:17 am
2 min read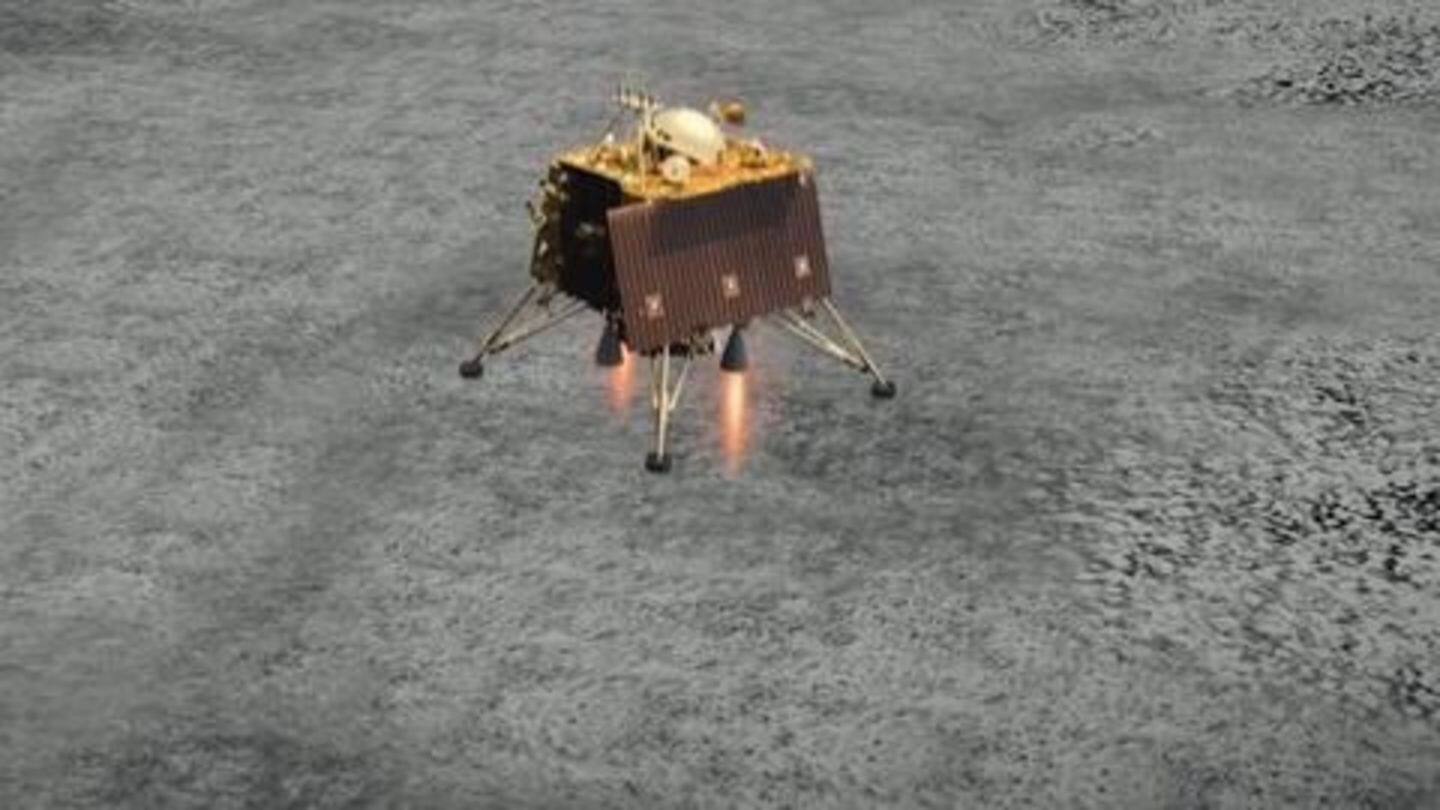 After failing to soft-land on the Moon in its first try, ISRO is said to be gearing up for Chandrayaan-3, another Lander-based lunar mission. However, just recently, the government shed more light on the failed attempt, telling the world that the Vikram Lander of Chandrayaan-2 came pretty close to the targeted landing site. Here are more details.
Vikram came within 500 meters of designated site
In a written reply to a question about the partial failure of Chandrayaan-2, Jitendra Singh, the minister of state in the PMO, who looks after the department of space, said the first phase of the descent went as planned, but the second one went off track. Due to this, Vikram deviated from the planned trajectory and hard-landed within 500 meters of the targeted site.
Phase II velocity reduction was more than planned
Singh added, during the first phase of descent, Vikram came down from an altitude of 30 km to 7.4 km while reducing its velocity from 1,683 meters per second to 146 meters per second. However, the second reduction in velocity was more than they had planned, which affected the initial conditions at the start of the breaking phase and deviated Vikram away.
Critical mission components working successfully
While the final landing attempt didn't go as planned and led to Vikram's end, Singh emphasized, Chandrayaan-2 successfully demonstrated key technological aspects of the mission, including launch, orbital maneuvers, lander separation, de-boost, and rough braking phase. He also claimed that the Orbiter element of the mission is healthy and all eight state-of-art scientific instruments sitting on it are working as they are supposed to.
Orbiter will circle the Moon for seven years
Due to the precise launch and orbital maneuvers, the life of Chandrayaan-2 Orbiter has been extended to seven years. It will continue studying the lunar environment and will hopefully get a companion in the form of an improved new Lander and Rover, which might launch in November 2020 as part of the widely reported Chandrayaan-3 mission.