States shouldn't fear, we are not man-eating tigers: Supreme Court
States shouldn't fear, we are not man-eating tigers: Supreme Court
Sep 21, 2018, 04:25 pm
3 min read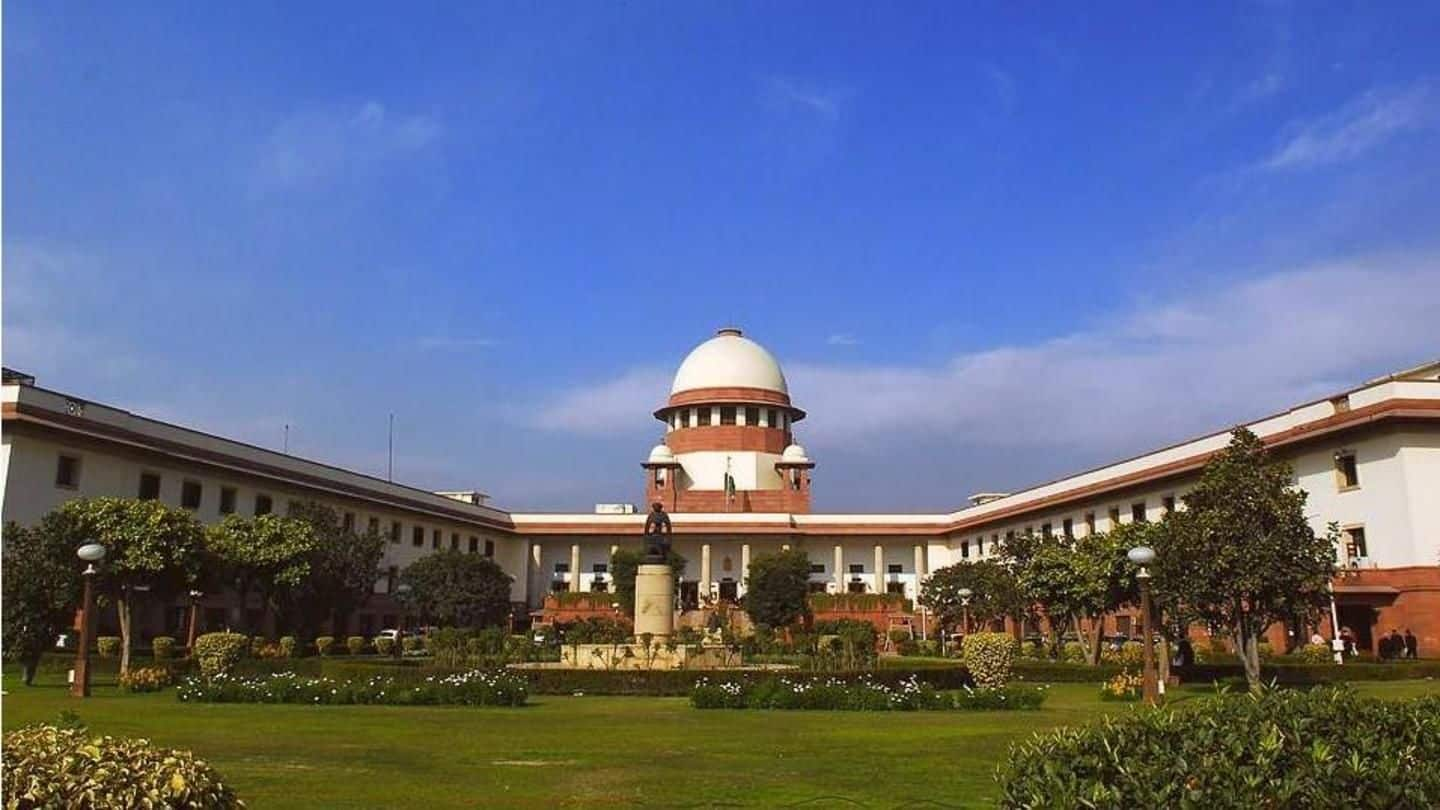 The states should not fear if a matter is pending before the Supreme Court as it is not a "man-eating tiger", the top court has said. The court's observation came when senior advocate Mukul Rohatgi, appearing for a private firm, argued that a petition filed against the company, alleging illegal mining in Andhra Pradesh, was aimed at pressurizing the state government. Here's more.
Rohatgi says state suspended mining as SC was hearing matter
A bench of Justices Madan B Lokur and Deepak Gupta was hearing the case. The counsel for Andhra Pradesh placed on record a recent order passed by the state government suspending mining operations by the Trimex Group. Rohatgi said this was not a case of illegal mining and the state has taken this decision as the apex court was hearing the matter.
Petitioner's lawyer says state should cancel the company's license
Advocate Prashant Bhushan, appearing for petitioner and former senior bureaucrat EAS Sarma, said the state has only ordered suspension of the license, but they should cancel it and recover the money from the company. "The petition has been filed to pressurize the state. There's no case at all to say that it's illegal. We've to challenge it (order passed by the state)," Rohatgi said.
Bench says 1-2 persons can't force a state government
When Rohtagi claimed that the state government's order has made the "attempt" by the petitioner "successful", the bench observed, "A state government is not such helpless that one or two persons can coerce them."
Further hearing will be on September 27
The bench posted the matter for further hearing on September 27 this year. On July 9, 2018, the apex court had sought the reply of the Center, the Andhra Pradesh government, and the private firm on the petition seeking a court-monitored SIT or CBI probe into the alleged illegal mining being carried out by the company in Andhra Pradesh.
Here is what Sarma's plea says about the illegal mining
Sarma has alleged that the company was involved in illegal activities, including mining and export of minerals like Monazite which is a prescribed substance under the Atomic Energy Act, 1962. Claiming that such illegal mining has destroyed the environment of the region, the plea has sought termination of the group's mining license for violating various laws and sought a probe into the illegal mining.
The plea has also demanded a direction to the authorities to recover from the company the allegedly illegally accumulated wealth through illegal mining and related activities and launching of prosecutions under sections of the 1957 Mines and Minerals (Development and Regulation) Act. The money recovered should be used for the restoration of the environment, the plea has sought.