Bulandshahr: Accused out on bail, murdered cop's wife fears threat
Bulandshahr: Accused out on bail, murdered cop's wife fears threat
Sep 27, 2019, 12:53 pm
2 min read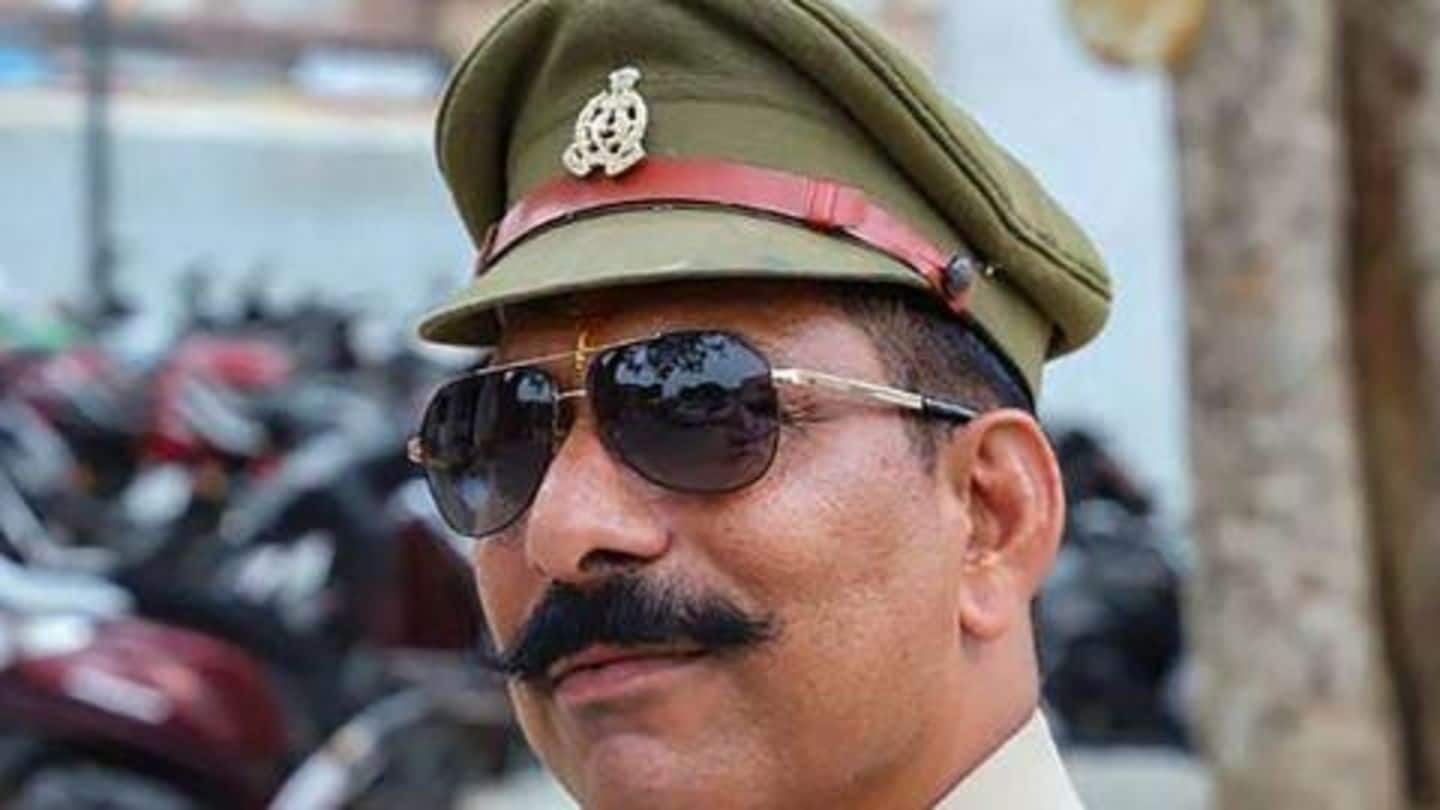 In December last year, a cop was murdered by an unruly mob in Bulandshahr, Uttar Pradesh and later, several people were arrested. Cut to ten months later, the main accused, who allegedly incited violence that led to the inspector's death, was given bail. Now, the cop's wife fears for her life. Considering how lawlessness governs Yogi Adityanath's state, her apprehensions are justified.
What happened: Lawless mob attacked inspector, shot him dead
In case the series of events are erased from your memory, let's walk you through. 44-year-old Subodh Kumar Singh had gone to Chingrawathi village to placate a mob which lost its cool after cow carcasses were found in nearby forests. The mob pelted stones at police personnel, cornered Singh, attacked him with an axe, and shot him. A 22-year-old civilian Sumit Kumar also died.
Seven accused were granted bail earlier, one this week
Some of the men involved in the violence had political affiliations. One of the main accused was Yogesh Raj, a member of Bajrang Dal. This week, Allahabad High Court granted him bail. Not long ago, seven people accused in the case were released on bail, and they got a hero's welcome. The UP government, on its part, said it wasn't a "big deal".
I get feeling they will kill me too: Singh's wife
Expressing displeasure at Yogesh's release, Singh's wife Rajini said, "I am extremely upset with the legal system. I sometimes get the feeling that one of these days they will kill me. It would be for the best. There will be no one to complain and none to listen." She asked if people who laid their lives for the nation, don't get justice, then who will.
Rajini said this is the new normal
"If such people are not brought to justice, who should be? These people have become brazen about their power. This has now become the norm. These people do anything to please their leaders," Rajini said while talking to NDTV.
Family wants their bails canceled. Will courts listen?
The family has demanded that the bail of all accused should be canceled. In August too, when the seven accused were released, they had the same request. "Such people should not be allowed to live in society. We can set a good example by keeping such people in jail so that incidents like these don't take place in the future," Singh's son had said.