Bulandshahr violence: Slain cop's family wants accused back in jail
Bulandshahr violence: Slain cop's family wants accused back in jail
Aug 27, 2019, 11:42 am
3 min read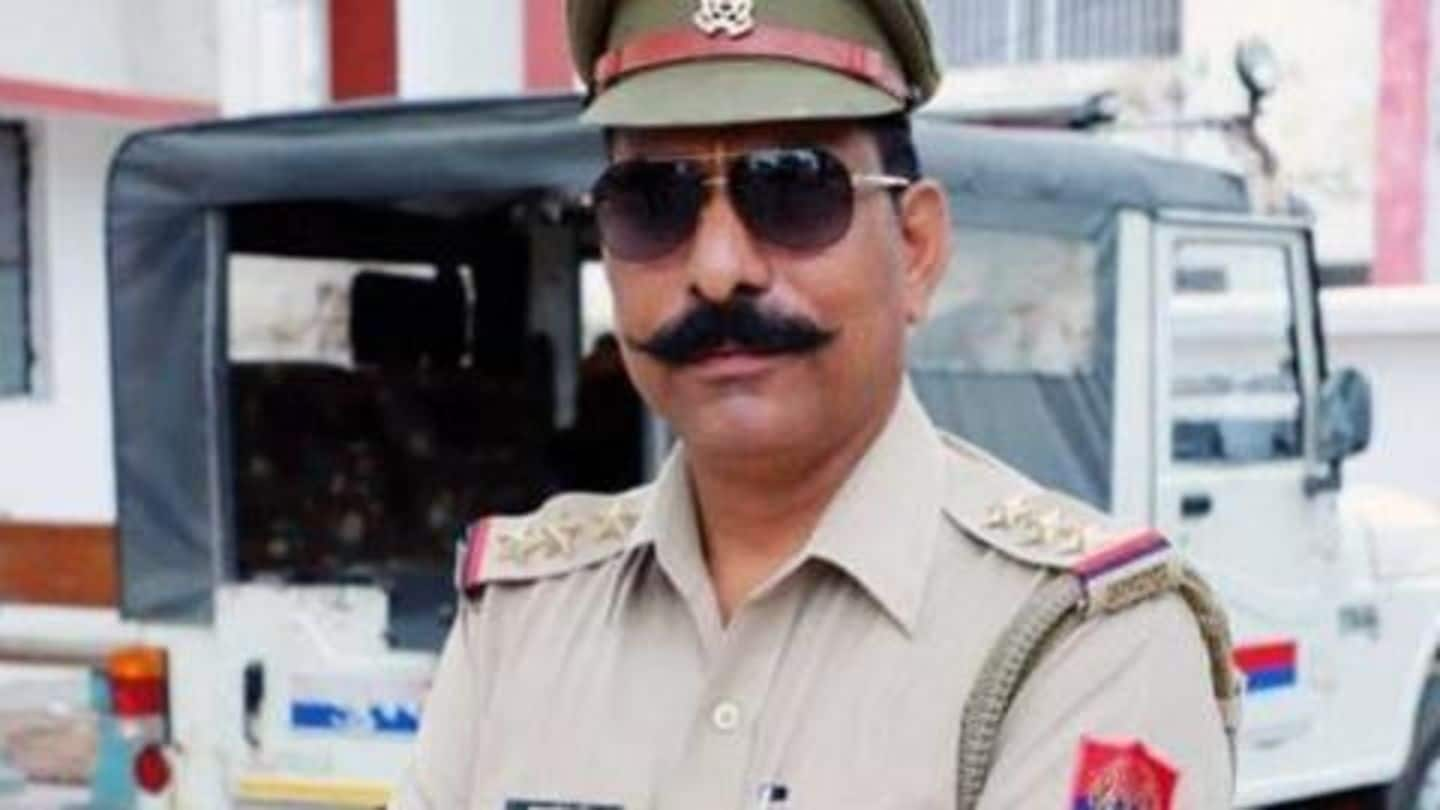 Days after seven men accused of inciting violence in Uttar Pradesh's Bulandshahr last year were given bail, the family of the cop who lost his life in the mayhem has asked Uttar Pradesh government to send them back to jail. The kin of slain inspector Subodh Kumar Singh said such people should not be allowed to "roam free". Here's more on what they said.
Context: Mob attacked cop after cattle carcasses were found
In December 2018, an unruly mob, consisting of nearly 400 members, went on a rampage after cattle carcasses were allegedly found in Chingrawathi village (Bulandshahr). Singh who went to control the situation was attacked and shot at. His body was found inside an abandoned police vehicle. On Saturday, seven accused were granted bail. They received hero's welcome with garlands and chants of "Vande Mataram".
Cop's widow said she is worried about safety
Naturally, the "honor" bestowed on men whose actions led to Singh's death upset his family. His wife Rajni Singh, who stays in Noida with her two sons, said she is scared. "I am worried about my family's security and have shared my apprehension with officials and appealed to them to get the bail of the accused canceled," Rajni told HT.
Further, Rajni asked why were they granted bail so early
"Was it right to grant them bail so early? What message will it send to the entire country and society? Such act (felicitation) will encourage youngsters to commit a crime and we must stop this in the interest of society and the country," she added.
All we have been demanding for is justice: Singh's son
Separately, Shrey Pratap, Singh's son, said they have been demanding justice, since long. "From the first day, we have demanded that these people should be behind the bars for a very long time so that a good example is set. It is really saddening that they are out on bail," he said, adding that judiciary and other sections shouldn't encourage these people.
Further, Shrey said good examples need to be set
"Such people should not be allowed to live in society. We can set a good example by keeping such people in jail so that incidents like these don't take place in the future and these people don't get encouragement," an upset Shrey told NDTV.
Is this the new definition of democracy, asked Akhilesh
Among those who got a rousing welcome were Shikhar Agarwal, former chief of local BJP youth wing, and an ex-army man Jeetu Fauji. Commenting on the incident, former CM Akhilesh Yadav said, "Uttar Pradesh has seen fake encounters but an inspector died and the accused, when they came out on bail, they are being welcomed. Is this the new definition of democracy?"
Meanwhile, BJP said opposition was making mountain out of molehill
The government, on the other hand, downplayed the incident. UP's Deputy CM Keshav Prasad Maurya said the garlanding of criminals was no "big deal". "If supporters of people who have been released from jail welcome them, the government and BJP have nothing to do with it. The opposition should not make a mountain out of a molehill," the BJP leader added.