Zomato fined Rs. 55,000 for delivering chicken instead of paneer
Zomato fined Rs. 55,000 for delivering chicken instead of paneer
Written by
Ayushi Chamoli
Jul 08, 2019, 02:02 pm
3 min read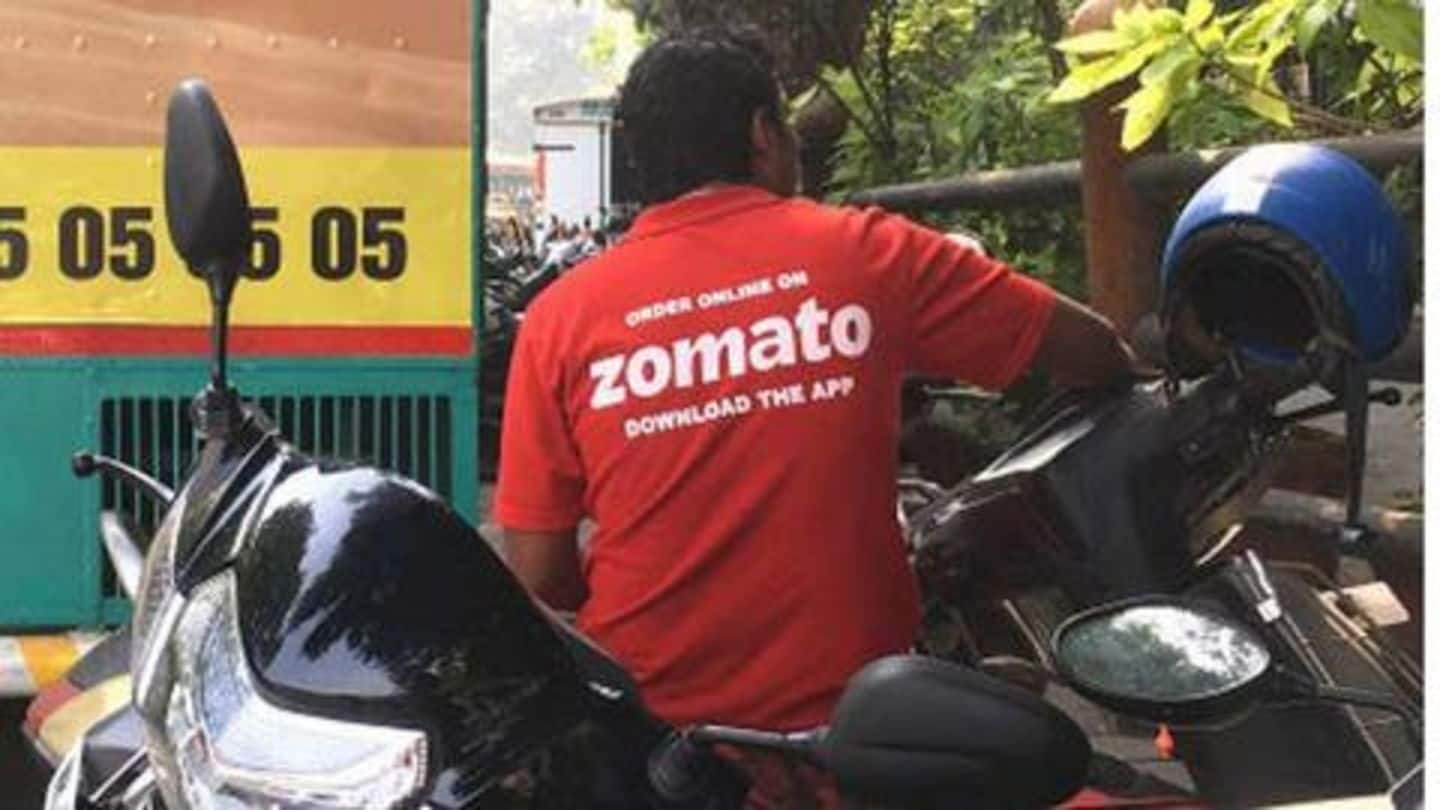 A Pune-based eatery and Zomato have been slapped with Rs. 55,000 as penalty for delivering a non-vegetarian dish instead of paneer to a customer. City-based consumer court observed that Shanmukh Deshmukh, a lawyer based in Nagpur, had ordered paneer butter masala, but was served butter chicken, that too twice. The court further said that the fine should be paid within 45 days.
Fined for deficiency in service, physical and mental harassment
In case Zomato and Hotel Preet Punjabi Swad fail to pay the amount in 45 days, they will have to pay 10% extra penalty. As per reports, the total penalty has to be paid for deficiency in service and for physical and mental harassment. The decision was taken by a bench of the Additional District Consumer Disputes Redressal Forum, Pune.
Was delivered butter chicken instead of paneer butter masala
Deshmukh, who practises at Bombay High Court, Nagpur bench, had visited Pune for some work in the last week of May. On May 31, he had ordered paneer butter masala from the restaurant, which is based in the Hinjewadi area of Pune. However, he claims that he was delivered butter chicken instead, which he did not realize initially. Notably, he was fasting that day.
Wrong order was delivered to Deshmukh not once, but twice
After eating the dish though, Deshmukh realized it was chicken and not paneer. He flagged the issue. Consequently, a fresh order was delivered to him. However, to his surprise, it again turned out to be a plate of butter chicken.
Deshmukh complained to Zomato, restaurant for hurting his religious sentiments
Following this, Deshmukh sent notices to both Zomato and the restaurant for hurting his religious sentiments. However, after receiving no reply from either of the two, he reached out to the consumer court and demanded a compensation of Rs. 5L and Rs. 1L respectively from the two. Deshmukh had also submitted the recordings of his conversations with the company as an evidence.
Zomato took no responsibility, argued Deshmukh trying to defame them
Meanwhile, the delivery platform, in its defense, informed that they had refunded the amount and claimed that the sole purpose of Deshmukh's complaint is to defame them. It also blamed the restaurant. The restaurant, on the other hand, accepted its mistake.
Earlier, Zomato delivery valet was found eating from a package
To note, this is not the first controversy surrounding Zomato. Last year in December, the company found itself under the cosh when a video of its valet eating packed food meant for someone else had gone viral. The video garnered criticism from a lot of users, and the company later announced it would sack the delivery person.