Inspiring stories of 5 GATE toppers who beat all odds
Inspiring stories of 5 GATE toppers who beat all odds
Written by
Ramya Patelkhana
Jul 19, 2019, 02:13 pm
3 min read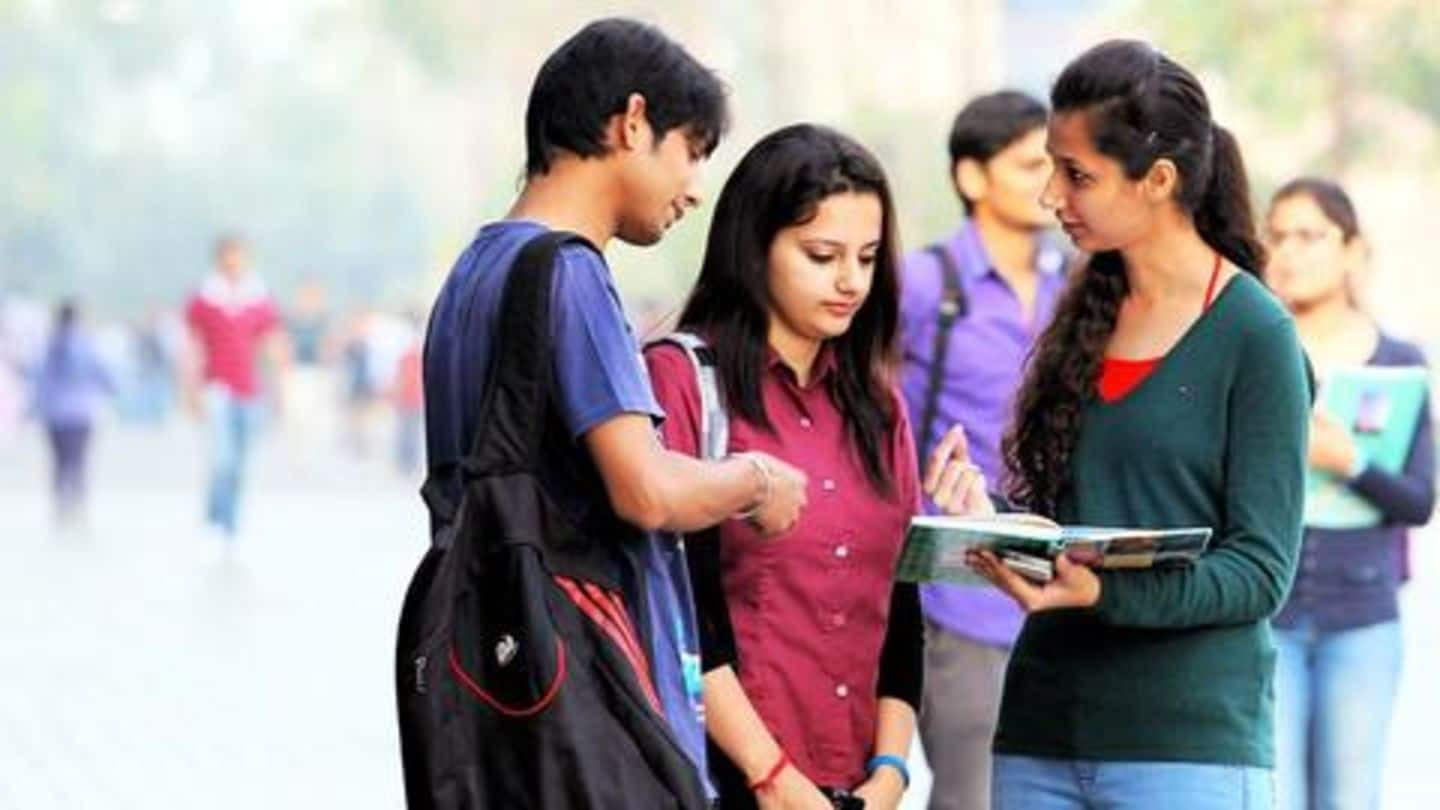 The Graduate Aptitude Test in Engineering (GATE) is one of the most competitive exams. It is conducted for admission to postgraduate courses in engineering/technology; GATE scores are also used for PSU recruitment. While cracking GATE with a good rank isn't easy, there are some GATE toppers who cleared the exam despite odds stacked against them. Here are five inspirational stories of such GATE toppers.
Amit Kumar, a farmer's son, bagged AIR-1 in GATE 2018
Amit Kumar, from Bihar's Simri village, cracked GATE-2018 with AIR-1 in Petroleum Engineering in his first attempt. He was in BTech final-year at IIT (ISM) Dhanbad then and started preparing only 5-6 months prior to GATE. Amit, whose had always been a good student, belonged to a family with low income. However, his father, a farmer, worked hard to provide him with good education.
Sayantan Bhattacharya secured AIR-5 in his fifth GATE attempt
Sayantan Bhattacharya's GATE success story proves that perseverance is the key to success. He secured AIR-5 in the GATE 2019 exam in Electrical Engineering. However, it was in his fifth GATE attempt that he could achieve the feat. Despite many unfruitful attempts (in 2014, 2015, 2017, and 2018), he never gave up until he succeeded in cracking the exam with a top rank.
Despite being visually challenged, Pratish Datta secured AIR-2 in GATE
Pratish Datta's story is truly inspiring. Despite being visually-challenged, he secured AIR-2 in GATE-2012 in Mathematics. Datta was diagnosed with retinoschisis when he was six months. He lost his sight completely during graduation. He depended entirely on his mother for studies. Notably, he received Professor Jagadish Chandra Bose Memorial Gold Medal for the best academic performance among outgoing MSc students at IIT-Kharagpur in 2012.
Madhukant Goyal secured AIR-11 in GATE despite financial obstacles
Madhukant Goyal cracked the GATE 2018 exam by securing AIR-11 in Civil Engineering. Goyal, who had pursued BTech from NIT Jamshedpur, belonged to a poor family. Though it was quite difficult to afford his education expenditure, his father worked hard and always told him to focus on his studies and not think about the money. He had earlier attempted GATE-2016 but got AIR-2037.
Nadeesh Aggarwal's GATE journey from AIR-9000 to AIR-21
Nadeesh Aggarwal secured AIR-21 in GATE-2016 (Electrical Engineering) in third attempt. He appeared for GATE-2013 but secured AIR-9000. He graduated from BIT, Mesra in 2013 and began working for a private company. However, he resigned and wanted to pursue a career in PSU. He prepared full-time but secured AIR-581 in GATE-2015. Though he was devastated, he never lost hope and bagged AIR-21 in 2016.