5 indoor flowering plants for beginners
5 indoor flowering plants for beginners
Mar 02, 2022, 03:19 pm
2 min read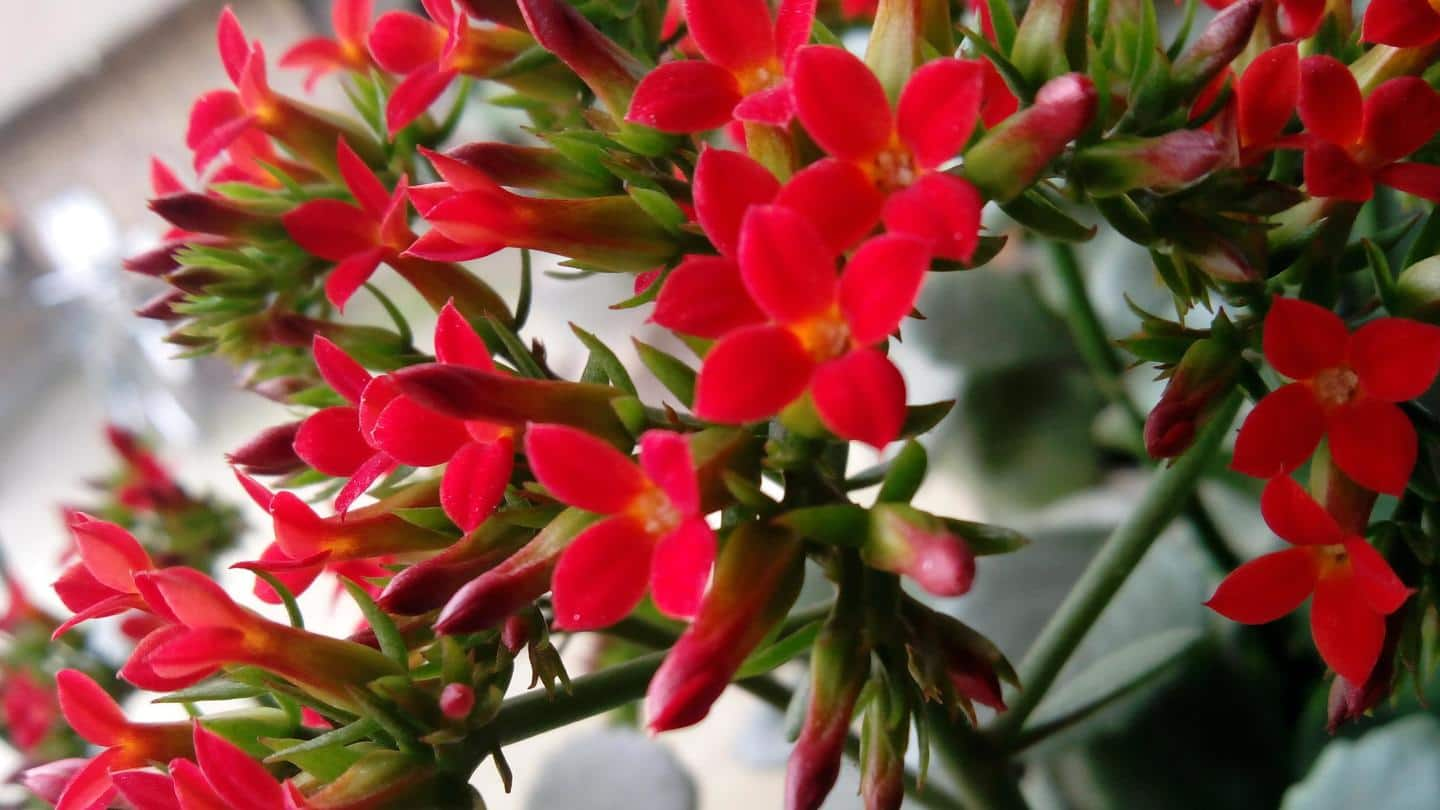 New gardeners alert! If you are wondering what plants to get for your home, this post is for you. If you are in love with flowers and gardening, but cannot pursue your hobby due to lack of space, don't be upset. We have here a list of easy maintenance, indoor flowering plants you can have in your hostel room or apartment.
These plants have heart-shaped flowers that come in many colors, namely red, pink, purple, and white. They are easy to grow at home and they flower through the year. The best growing condition is indirect light, humid weather, and moist but not soggy soil. However, these beautiful plants are poisonous if accidentally ingested, so those with children and pets must be careful.
Although the flowers might remind you of Anthurium, they are very different. They have shiny green leaves with white flowers. This is a hardy houseplant that can survive for several years, even if not provided with much care. Peace lilies grow best in low to moderate light but bloom better with bright filtered light. They also prefer moist soil.
This flowering succulent can be found in a variety of colors and can bloom throughout the year with good care. Being a succulent, kalanchoe needs well-drained soil and water less frequently. It is important to keep kalanchoe in darkness for six weeks for 12-14 hours to develop flower buds. After that, the plant can be placed in light shade to help the flowers bloom.
As the name goes, the lipstick plant is famous for its resemblance to an open lipstick. The shiny foliage and bright red colored flowers make for a very attractive sight. However fancy it might sound, lipstick plants are easy to care for. The plant needs high to medium sunlight to flower well. Water it when the top few inches of the soil is dry.
Available in purple, white, and red, African violets are popular houseplants. The buds don't even require a rest period to bloom. Pots with a water container at the bottom are best for these plants. However, if you choose to plant them in a regular pot, make sure the water doesn't touch their leaves as otherwise the leaves will turn brown and die.