5 longest train journeys in the world
5 longest train journeys in the world
Feb 18, 2022, 10:03 am
2 min read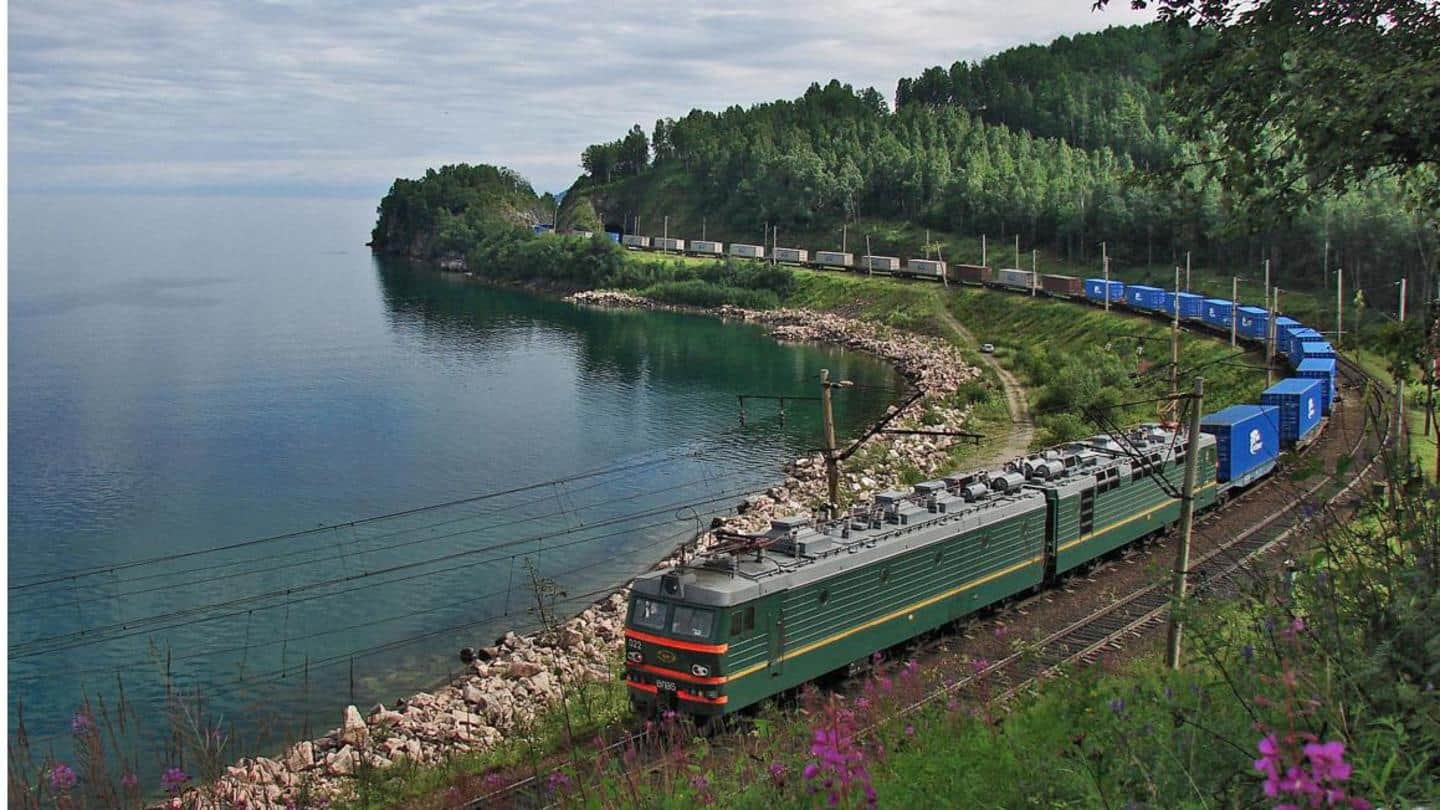 Train journeys have a separate fan base across the world. They also significantly reduce the carbon emissions of a trip. Did you know there's a hypothetical longest possible train route in the making, from Lagos in Southern Portugal to Singapore, covering 13 countries over 21 days? While that is yet to happen, let's check out the five longest train routes in the world.
Chicago to San Francisco Bay Area, USA
California Zephyr's journey is the longest in the US covering 3,923 kilometers and taking about 52 hours. This route is known as one of Amtrak's most scenic trips climbing through the Rockies, and the Sierra Nevadas. Besides various classes of seats and roomettes, the train also has a sightseer lounge. Travelers say this ride is the best way to experience the majesty of America.
Dibrugarh to Kanyakumari, India
Vivek Express travels between Northeast India's Assam to Tamil Nadu's Kanyakumari in about 80 hours. This is India's longest rail route both by distance and time. Covering 4,154 kilometers, the train has a total of 58 stations. It lets you witness the true diversity of India--the changing culture, landscapes, food, and language. Take this ride if you are longing to be on a train.
Sydney to Perth, Australia
The Indian Pacific travels from Perth to Sydney (4,352 kilometers) taking 70 to 75 hours. Connecting Australia's east and the west coast, the Indian Pacific offers two classes--Gold and Platinum. The route includes the world's longest straight stretch of railway track--the Trans-Australian Railway through the Nullarbor Plain. The train also has a motorail service to transport vehicles of the onboard passengers.
Toronto to Vancouver, Canada
This journey takes a traveler through Canada's magnificent scenery. Covering a distance of approx 4,460 kilometers, the train operates twice per week. The total journey takes about four days. You'll get to see the Rocky Mountains, the forest of the Canadian Shield, and perhaps some deer, and even bears. There are three different classes to choose from: Economy, Sleeper Plus, and Prestige.
Moscow to Vladivostok, Russia
The Trans-Siberian Railway covers 9,289 kilometers in over six days connecting Moscow and Vladivostok. Crossing eight time zones, it can give travelers a classic view of changing landscapes. The railway system is being extended to connect Mongolia, China, North Korea, and also Tokyo. A longer route (10,267 km) on the same line connects Moscow to North Korea's Pyongyang but stands temporarily suspended.