#BeautyBytes: 5 ways to use rose water
#BeautyBytes: 5 ways to use rose water
Feb 18, 2022, 01:15 am
3 min read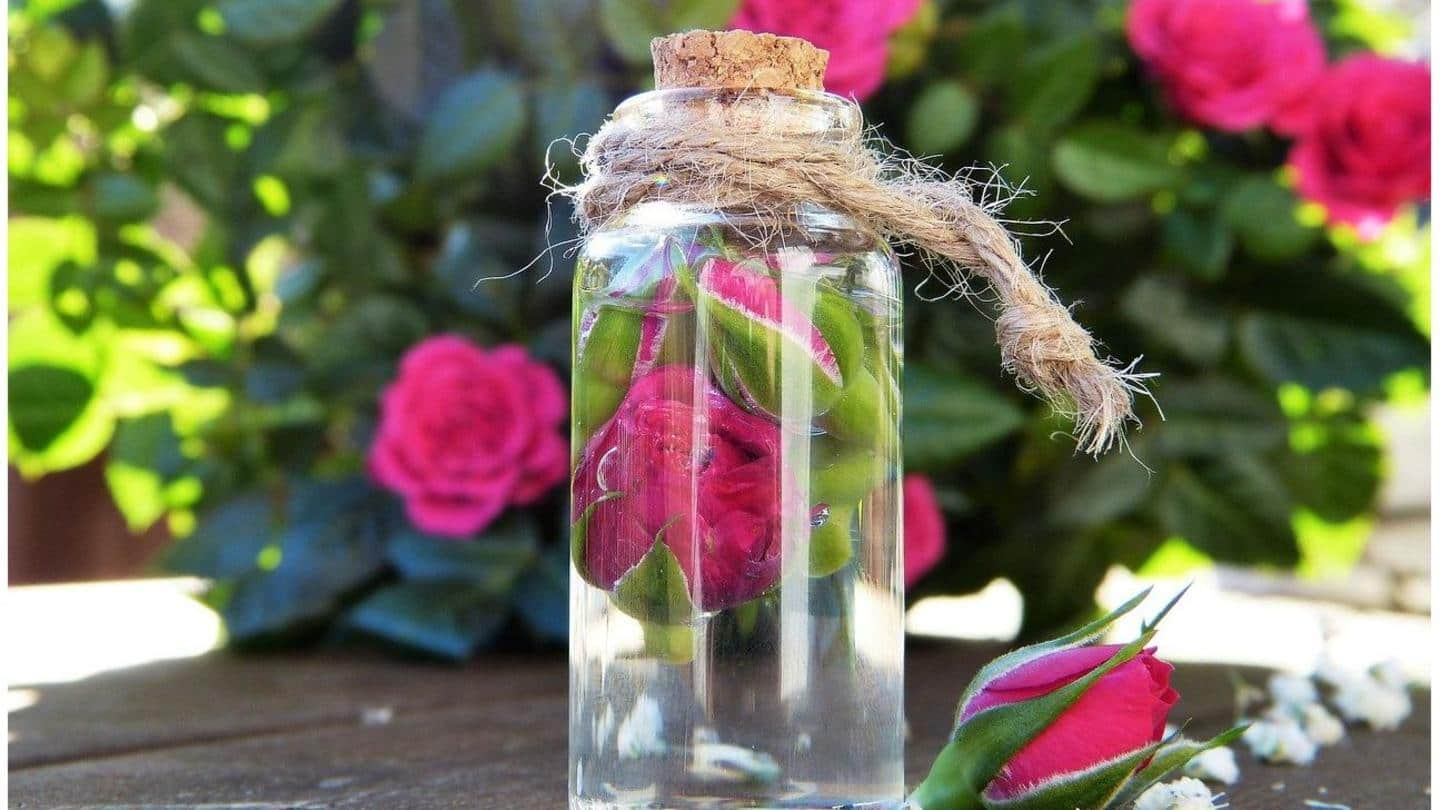 Rose water is a must-have in your beauty regime. The preparation method includes the infusion of rose petals in clear water. Pure rose water has numerous benefits and is safe for all skin types. Rose water was one of the many secrets behind Cleopatra's eternal beauty. Even Michelangelo used to infuse his tea with it. Here are five ways to use rose water.
Use it to treat under-eye puffiness
Packed with anti-inflammatory and anti-cooling properties, rose water can help you get rid of under-eye puffiness. Under-eye puffiness is caused due to sleep deprivation, stress, or allergies. Rose water instantly freshens up your face by hydrating and revitalizing the skin under the eyes. Just dip your cotton pads in chilled rose water and place it on your eyelids. This will instantly reduce the puffiness.
Toning maintains your skin's pH balance and removes the dirt and oil trapped under the skin. Instead of using chemical-infused toners, use rose water as a natural toner to hydrate your skin. Its astringent properties remove impurities from the skin pores and keep acne and pimples at bay. Soak a cotton ball in rose water and dab it on your face to clean it.
If you're suffering from dry and irritated skin, then you can use rose water as a natural moisturizer to make your skin feel soft and smooth. Jut mix six tablespoons of rose water with coconut oil and glycerine and apply it to your face twice a day as a moisturizer. You can store this mixture in a bottle and use it for instant hydration.
Use it as a face mist or makeup setting spray
You can also use rose water as a face mist or setting spray. Face mists are great for summers and can refresh your skin in no time. Rose water offers similar results once you spritz it on your face. Let it sit for a few seconds and fan it off. This is also a great hack to get a dewy and hydrating makeup finish.
Rose water can help you get soft pink lips
Just like the other parts of your face, your lips also need equal care and attention. Rose water can make your lips soft and plump giving them a nice and healthy appearance. Take some rose water on a cotton pad and dab it on your lips. You will get a natural pink tint, besides hydrated lips. Finish with a lip balm for extra hydration.