5 nutritious and delicious protein-rich breakfast options for losing weight
5 nutritious and delicious protein-rich breakfast options for losing weight
Written by
Varnika Sharma
Nov 13, 2021, 12:30 am
2 min read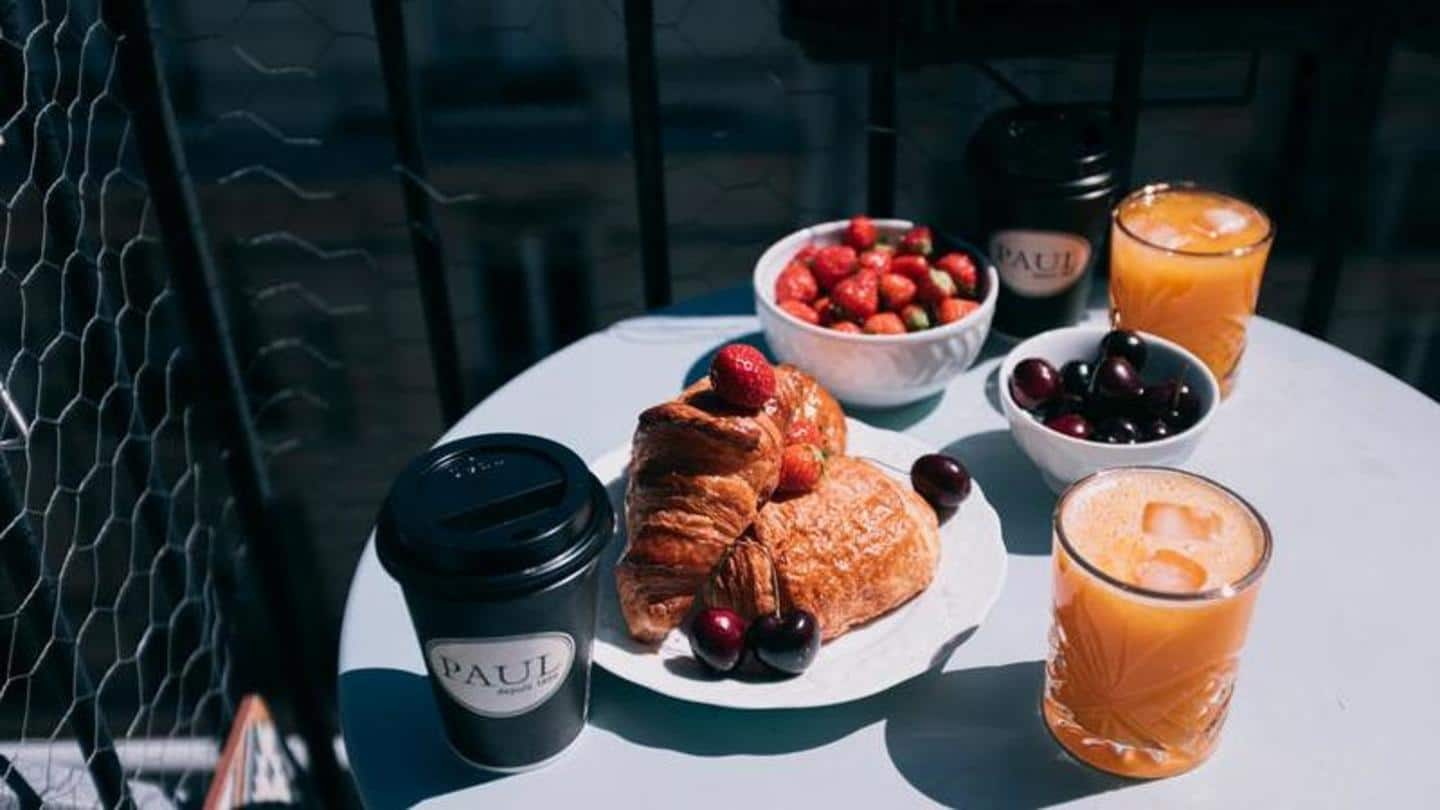 Breakfast happens to be the most crucial meal of the day and everyone should definitely choose foods that are rich in protein. That is because such food items prevent unhealthy food cravings. This in turn will also help you to reduce those extra kilos you have been longing to shed. Let us take a look at some nutritious and delicious protein-rich breakfast options.
A bowl of oatmeal is an absolutely healthy breakfast option
An oatmeal bowl with lukewarm milk is a perfect healthy breakfast option, especially during the winter season. To add some more nutrient-rich toppings, you can cut up some slices of fresh fruits as well as nuts as they are rich in protein. This breakfast is sure to make you feel full for a longer duration. So, add this to your diet right away.
'Chilla' and 'poha' are popular breakfast choices, too
Looking for some spice and traditional, tasty yet healthy breakfast options? Opt for poha! Considering the comfort of cooking, poha is a popular breakfast choice and is usually topped with peas and peanuts. Packed with nutrients, poha gets easily digested, too. Another option is the moong dal chilla, rich in vitamins like vitamins A, B, C, D, and E, which will boost your metabolism.
Chia seeds are an excellent source of protein
The small chia seeds are an excellent source of protein and are very filling. These seeds are undoubtedly the best replacement for unhealthy snacks, too. A bowl of chia seeds with some fruits and nuts in your breakfast will keep you active throughout the day. You can also soak these seeds in milk overnight and enjoy their wonderful health benefits in the morning.
Fruits can help you lose weight and keep you healthy
There are several protein-rich fruits like avocados, kiwifruit, and guavas. Adding them to your daily diet, especially in the breakfast, can keep you full and healthy, helping you shed some pounds, too. However, foods are not solely responsible to reduce your weight. You need to be consistent with a healthy diet and physical activities to gradually shed your weight. So, are you ready?