The correct order of layering skincare products
The correct order of layering skincare products
Mar 26, 2022, 12:22 pm
2 min read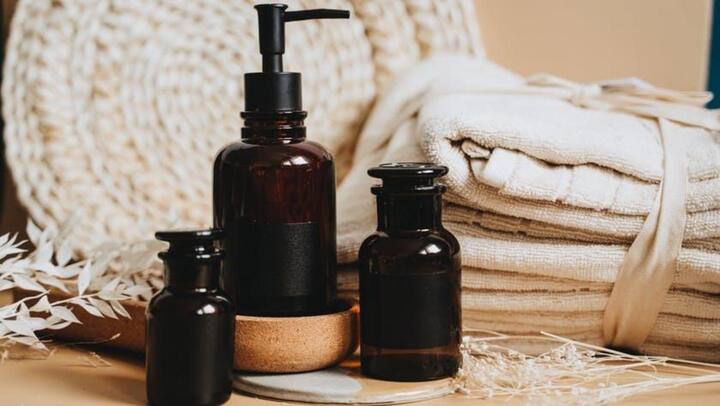 Following a proper skincare routine makes your skin healthy and glowing from the inside. An effective skincare routine with all the proper products can prevent premature aging and acne-causing bacteria. However, it is important to follow the correct sequence to layer your skincare products to allow them to properly penetrate into your skin and get maximum results. Read on to know more!
First, start with washing your face with a gentle cream-based cleanser to remove any impurities, and dirt from your skin without stripping off the skin's natural moisture. After cleansing your skin, use a gentle hydrating toner to maintain the pH levels of your skin and make it healthy. Toners also close your skin pores and some even come with additional skincare properties.
The next step involves applying a good hydrating serum on your face to boost your skin health. Serums are packed with antioxidants, extremely concentrated nutrients, and are super-hydrating. They protect your skin from environmental pollutants and brighten and lighten the dark spots. Following this, apply hydrating SPF-packed eye cream to maintain the elasticity of your eye area and prevent fine lines and collagen loss.
Spot treatment and moisturizer
If you are facing acne and use some kind of spot treatment, this is the time to apply it. This way it penetrates deep into the skin and treats the problem. After a minute, apply your moisturizer. Your moisturizer should suit your skin type. Hyaluronic acid-based moisturizers hydrate your skin and lock in the products underneath to allow them to work effectively.
If you are doing a nighttime skincare routine, apply your retinol now. If your night cream already contains retinol, no need to apply the retinol separately. Retinol boosts collagen production and fights signs of aging. Face oils come next and will add to the hydration. However, buy one that suits your skin type, otherwise, you might break out.
Last but not the least, do not forget to apply sunscreen to your face to protect your skin from environmental pollutants and harmful UV rays. You can use a physical sunscreen containing zinc and at least SPF 30 to protect it from sunburns, premature aging, risk of skin cancer, and acne scars. Choose a lightweight and moisturizing sunscreen to ensure daily hydration.