Top five best places to spend New Year's Eve 2020
Top five best places to spend New Year's Eve 2020
Dec 17, 2019, 12:10 am
2 min read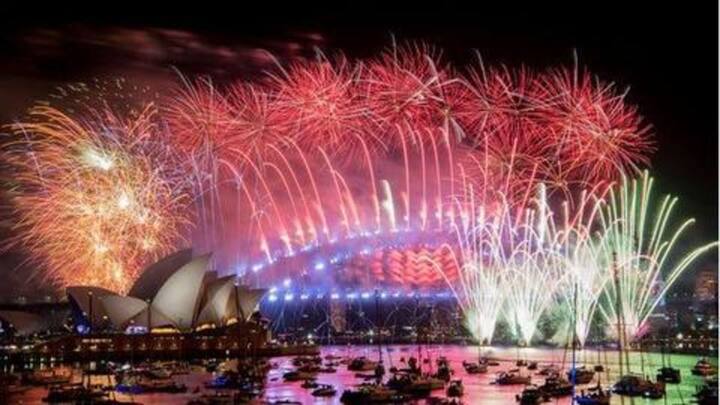 It's never too early to plan your New Year celebrations. And with Christmas just around the corner, you might as well start stimulating your brains already. Thankfully, New Year's Eve is one of the few traditions that every part of the world celebrates with great vigor, so your options are amazingly vast. Here are top five best places to spend New Year's Eve 2020.
The biggest Australian city has earned itself the reputation for hosting one of the classiest New Year's Eve celebrations ever. And why not? For starters, it is the first major city in the whole world to ring in the New Year. Also, the spectacular annual fireworks in the backdrop of the iconic Harbor Bridge and Opera House are nothing short of magical.
A city that's always up for fun, New York is another top spot to spend this New Year's Eve. Without a second thought, head to the Times Square to watch spellbinding fireworks and the famous ball-drop. But if you aren't too fond of crowd, visit the Grand Army Plaza or try your luck at Resorts World Casino (only if you're 21 or older though).
The backdrop of London's beautiful Tower Bridge along the Thames surely is one of the most mesmerizing firework destinations for New Year's Eve. If you can't arrange tickets for the official staging area, enjoy the fireworks free-of-cost from one of the many hilltops of the city such as the Primrose Hill and Parliament Hill. You can also take a river cruise to witness fireworks.
If you don't want to stick to the cliches, head to the Thai capital city Bangkok, this New Year's Eve. The city that is known the world over for its amazing nightlife is naturally one of the go-to places to ring in New Year. So, spend your time at some of the coolest year-end parties and witness the spellbinding fireworks at Central World Square.
How does the world's tallest building sound for a firework destination? One of the most iconic skyscrapers around the world, the Burj Khalifa in Dubai attracts huge crowds every New Year's Eve to witness the celebrations. However, if you don't like a lot of noise, head to the quieter Burj Plaza. You may also make some time for shopping at the humongous Dubai Mall.