Top tourist destinations in Gauri Kund (and the various legends)
Top tourist destinations in Gauri Kund (and the various legends)
Mar 30, 2022, 05:06 pm
3 min read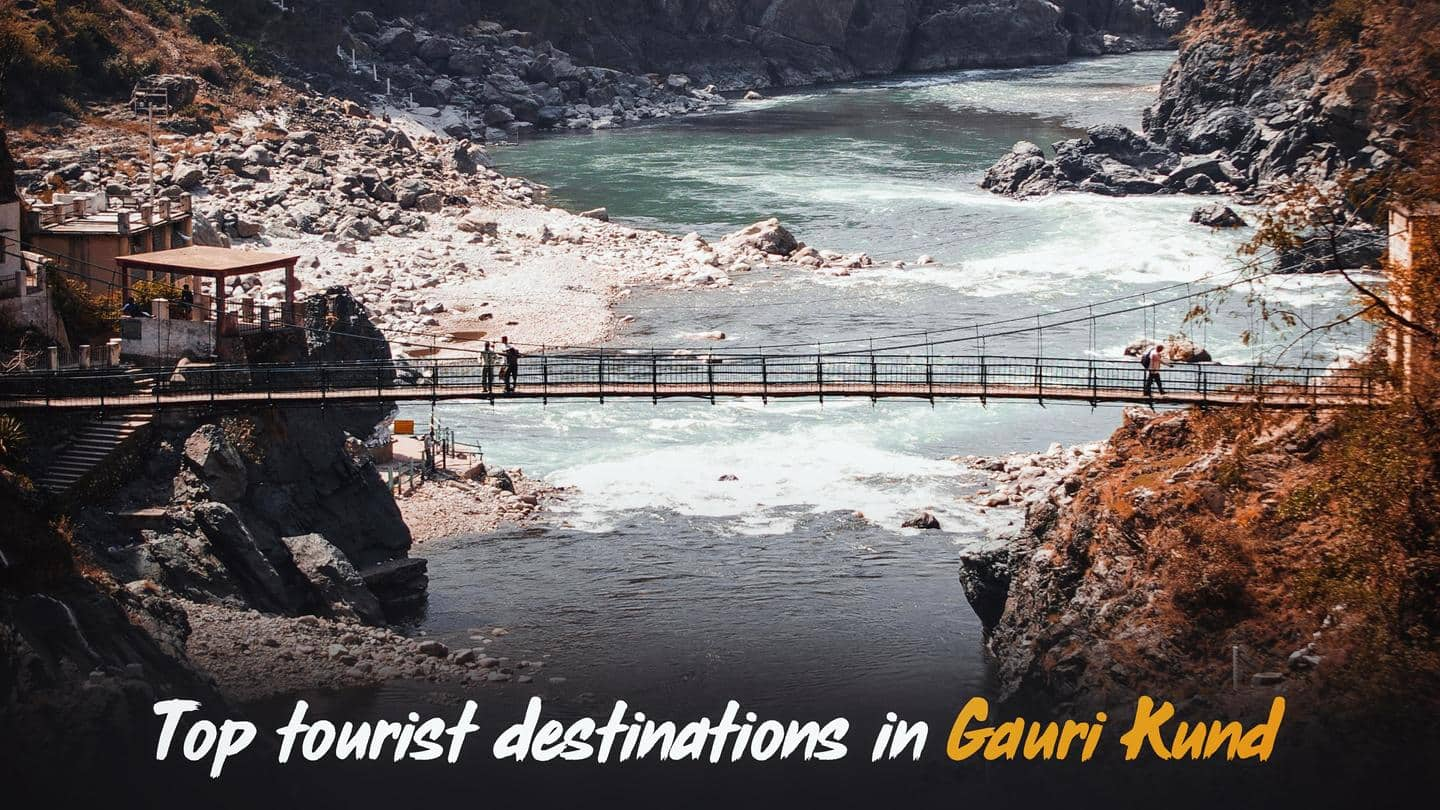 Gauri Kund serves as the base camp for the trek to Kedarnath Temple, in Uttarakhand, and is also a Hindu pilgrimage site. Situated at an altitude of 6,502 feet above mean sea level in the Garhwal Himalayas, Gauri Kund has many stories associated with it. While we delve into the stories, let's also check out nearby places of interest for tourists.
Gauri Devi Temple is dedicated to Goddess Parvati or Gauri, Lord Shiva's wife. Legend says Gauri was committed to penance involving many severe yogic practices to win over Lord Shiva's love. Gauri Kund is believed to be the spot where Gauri lived during this time and Lord Shiva finally confessed his love. They got married at Triyuginarayan, a nearby location.
Hot water spring at Gauri Kund
The spring is located at a height of about 6,000 ft in the Garhwal Himalayas. Pilgrims take a dip in the hot spring at Gauri Kund. The spring is considered one of the holiest sites by Hindus. It is believed that taking a dip in its holy water purifies a person of all sin. Pilgrims trekking to the Kedarnath temple halt here at night.
Legend of the Sirkata Temple, near Gauri Kund temple
This temple is linked to the famous legend about the beheading of Lord Ganesha. While bathing in the kund, Gauri formed Ganesha from soapsuds on her body and asked him to guard the entrance. But when Lord Shiva tried to visit Gauri he was stopped by Ganesha. Vexed at this insult, Shiva cut off Ganesha's head in a rage.
How Ganesha was brought back to life
Gauri got extremely livid and hurt at the act and insisted Shiva bring him back to life. Since the original head was destroyed in the fire from the trishul, Shiva placed an elephant's head on Ganesha's body.
The Kedarnath Temple is located near the Mandakini river; due to extreme weather conditions, it is open to the public only between April and November. During winters, the deity is carried down to Ukhimath for worship for the next six months. It is a 16-kilometer uphill trek from Gauri Kund. Kedarnath temple is one of the four chhota chaar dhaam pilgrim sites.
Triyuginarayan village in the Rudraprayag district is believed to be where Lord Shiva married Gauri. Lord Vishnu was a witness to the holy alliance. The word "Triyugi Narayan" is a combination of three words--tri meaning three, yugi denoting the period of time yug, and Narayan, another name of Lord Vishnu. The architecture of the Triyuginarayan Temple resembles that of the Kedarnath Temple.
A fire burning for 3 yugas
There is a fire burning outside this temple that supposedly has been on since Lord Shiva and Gauri's wedding. Devotees have kept the agni kund burning for three yugas. The temple is also known as Akhand Dhuni Temple for this reason.