Top 5 summer treks in India for the bold traveler
Top 5 summer treks in India for the bold traveler
Mar 30, 2022, 04:19 pm
2 min read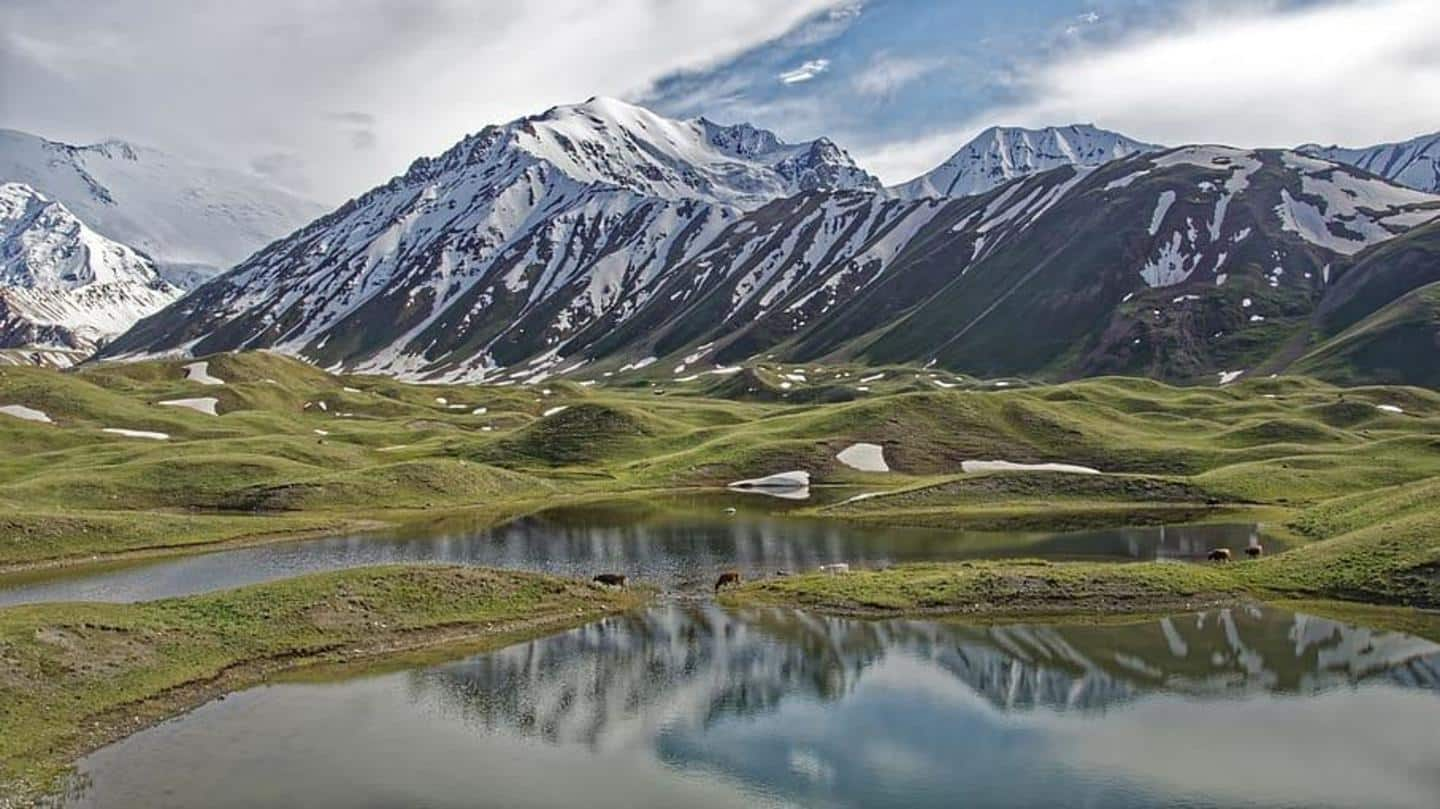 Trekkers get your backpacks ready, dust off your trekking boots, get your sunglasses checked, and get to packing! It's time we plan where to go next. Talking of summer, would you rather go to the hills or mountains? If you're planning your next trekking trip somewhere cooler to escape the summer heat of the plains, check out these five treks that would woo you.
Bhrigu Lake, Himachal Pradesh
Bhrigu Lake Trek is one of the best summer treks in our country as it is easy and beginners can join. You can climb and reach 14,000 feet in four days which is an unusual speed. During this trek, you will get to witness Hanuman Tibba, Seven Sisters, and the glacial Bhrigu lake. The trek is closer to Manali, an added bonus.
Beas Kund, Himachal Pradesh
Beas Kund Trek is an ideal trek for those who love the larger-than-life appearance of the mountain peaks. The campsite of Bakar Thach appears like an open movie theater for live viewing of the umpteen peaks surrounding the place. Beas Kund is a beautiful 1,000-year-old alpine lake situated at an elevation of 12,500 feet. Beas Kund Trek is also pretty close to Manali.
Gomukh Tapovan Trek, Uttarakhand
The Gomukh Tapovan Trek would take you to the Gangotri glacier believed to be the origin point of the holy river Ganga. Gaumukh, an endpoint of the Gangotri glacier, is the origin of the Bhagirathi River which holds significance in Hindu mythology. It is believed that the Bhagirathi is the source of Ganga. The trek happens from May to October, except in July.
With brilliant views of Mt. Kanchenjunga and spectacular sights of vibrant flora and fauna of the region, Goecha La is one of the best summer treks you can opt for. Watching the sunrise on Kanchenjunga range from the viewpoints cannot be described in words. There are rhododendron forests on the route which fill with red and pink flowers in April and May.
Bali Pass Trek, Uttarakhand
Since this is the least traveled trek in Uttarakhand, the beauty of this journey is inexplicable. This fantabulous trek offers breath-taking views of the Swargarohini peak, Banderpooch, and Kala Nag along with meadows of Debshu Bugyal, the glacial lake of Ruinsara, and Yamunotri Temple. At a height of 16,207 ft, the Bali Pass offers a striking panoramic view of the surrounding peaks.