5 beauty benefits of reishi mushrooms
5 beauty benefits of reishi mushrooms
Mar 30, 2022, 02:15 pm
2 min read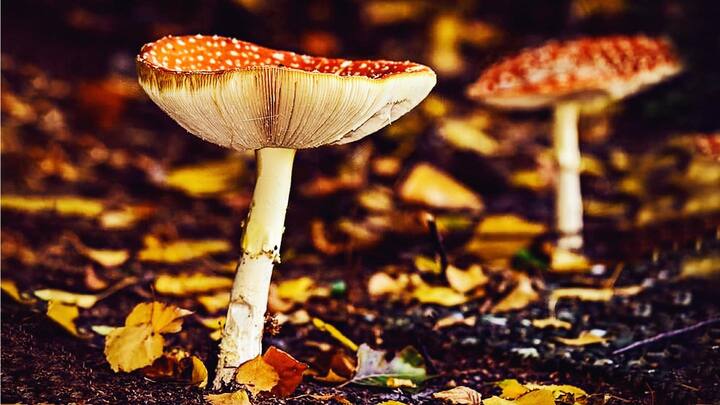 Reishi mushrooms have been a part of Ayurvedic practice since ancient times. They have also been used by Japanese and Chinese medical practitioners for thousands of years. Packed with antioxidants and anti-inflammatory properties, reishi mushrooms are not only good for your health but are great for your skin as well. They deeply hydrate and detoxify your skin and prevent premature aging and hyperpigmentation.
What are reishi mushrooms?
Reishi mushrooms have been actively used in Eastern medicine for hundreds of years to treat cancer and boost your immune system. Nowadays, reishi mushrooms are extensively used in moisturizers, serums, and lotions due to their skincare benefits. These antioxidant-rich adaptogens lighten and brighten your skin tone, reduce skin inflammation, and also minimize free radical damage. Let's check out some of their beauty benefits.
Reishi mushrooms are popularly known for hydrating and nourishing your skin and making it soft and smooth. These mushrooms are packed with a natural carbohydrate called polysaccharides that deeply hydrates your skin. The beta-glucans in them also act as natural exfoliators and soothe itchy and dry skin. Hydration significantly reduces wrinkles, fine lines and restores and strengthens the moisture barrier of your skin.
Reishi mushrooms are known as the anti-aging powerhouse for all good reasons. Also called "mushrooms of immortality," reishi mushrooms sustain two types of antioxidants in our skin that fight free radicals and prevent them from mixing with healthy cells. This prevents premature aging that includes facial lines, and wrinkles and gives you a youthful and glowing appearance.
The anti-inflammatory properties of reishi mushrooms help to give relief from all sorts of inflammation caused by acne, blemishes, swelling, or wounds. Inflammation causes your skin to age quickly and the adaptogenic and immune-boosting properties of these mushrooms protect your skin and soothe any skin redness, dryness, and irritation. You can topically apply the mushroom extract to the affected areas to see desired results.
Minimize acne scars and strengthen your skin
Reishi mushroom extract works as an excellent remedy to reduce acne scars, skin discoloration, and hyperpigmentation. These mushrooms curb the production of tyrosinase, an enzyme responsible for the production of melanin, to remove dark spots. They strengthen your skin barrier and help it defend itself against skin issues. Your skin is no longer targeted by free radicals, making it more resilient.