Exploring the mysterious Guna Caves near Kodaikanal
Exploring the mysterious Guna Caves near Kodaikanal
Mar 14, 2022, 04:49 pm
2 min read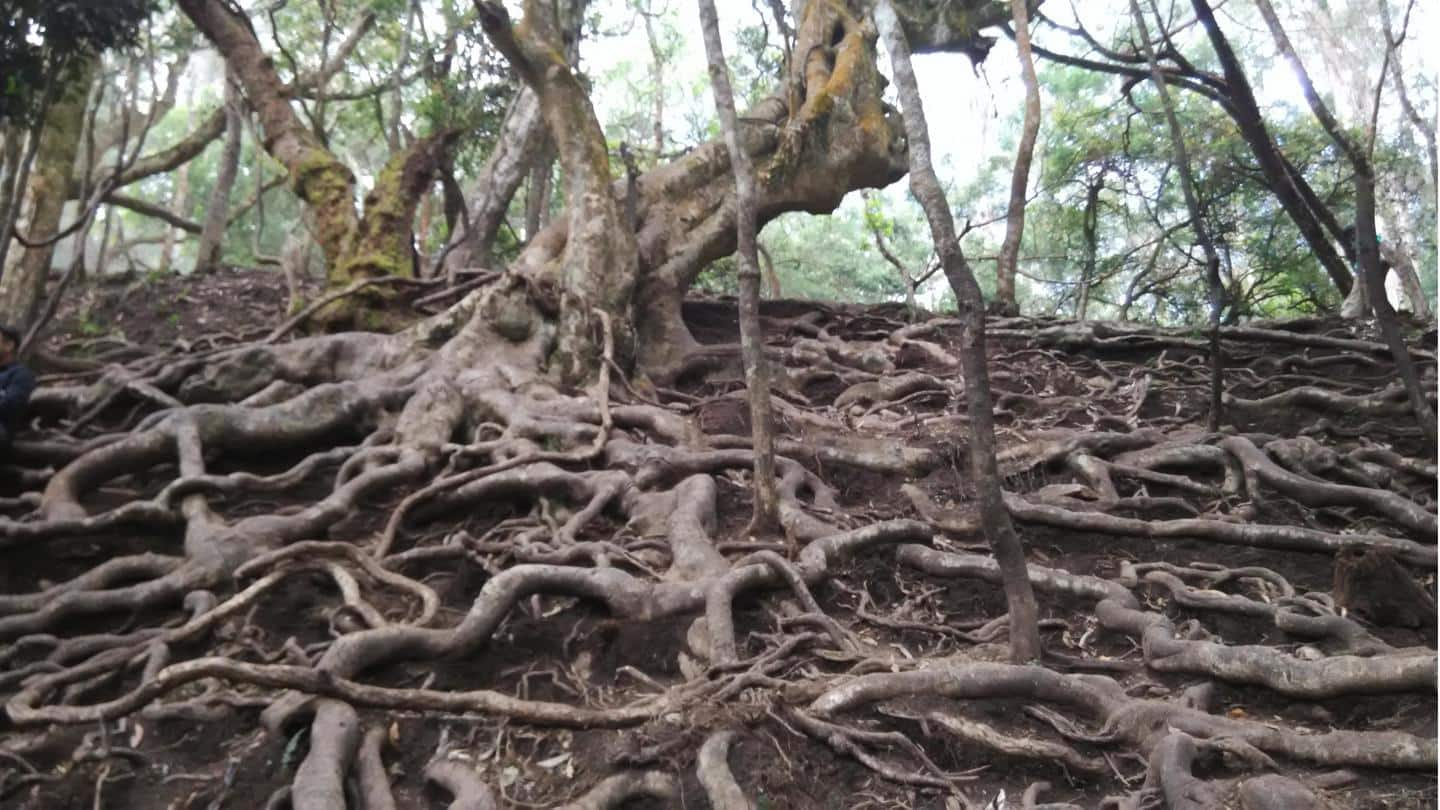 The Guna Caves near Kodaikanal, Tamil Nadu were first discovered by a British officer, BS Ward in 1821. But they only shot to popularity in the 1990s. They are one of the most mysterious tourist attractions in India. These are actually hollows formed between three boulders at an altitude of 2,230 meters. The narrow gorges inside the caves are closed for the public now.
The caves derived their present name from the popular Tamil movie Guna starring Kamal Haasan, which was shot here in 1992. Prior to that, the caves were called the Devil's Kitchen--another strange name. As per Hindu mythology, the Pandavas cooked their meals in this cave and therefore the word "kitchen." However, there's no explanation for how the word "Devil" came about.
If the name didn't throw you off, the sight might! The path through the pine and Shola forests to the main entrance of the Caves looks out-of-the-world. Roots of huge trees creepily cover the topsoil, giving horror vibes. To enter the caves one needs to hold onto two rocks and carefully lower themself into the steep cliff. Many have slipped and fallen to death.
Even though you cannot enter the caves, you can visit Pillar Rocks instead for other attractions. The rocks are basically three vertically standing boulders. The Pine Forest here is absolutely mesmerizing. When the sunlight hits the trees, it makes for an ethereal picture. The Pillar Rocks viewpoint offers a nice view of the dense forest ahead. The garden nearby is a popular picnic spot.
Guna Caves and the nearby places can make for an unforgettable trip. However, be responsible while visiting the place, that is if it reopens ever, as thrill and danger are two sides of the same coin here. The tracks from the main gate to the top are full of warning signs. It is best to visit under the supervision of a local guide.