Tolkien Reading Day: Significance, celebrations and more
Tolkien Reading Day: Significance, celebrations and more
Mar 25, 2022, 09:18 am
2 min read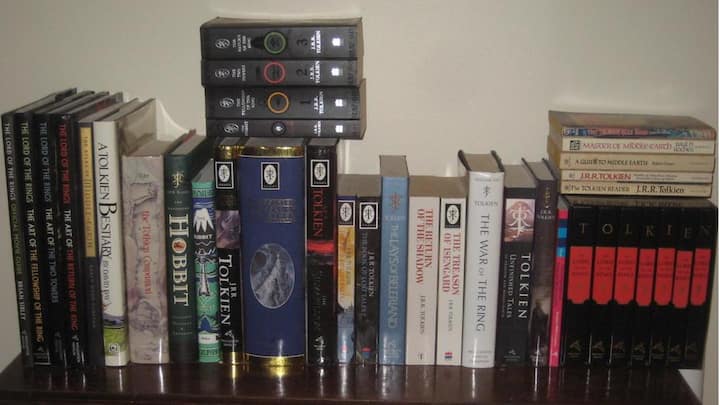 Celebrated every March 25, Tolkien Reading Day is organized by the Tolkien Society which aims to encourage fans to celebrate and promote the works of J.R.R. Tolkien. The particular date of March 25 was chosen because the Ring was destroyed, completing Frodo's quest and vanquishing Sauron on this very day in The Lord of the Rings. Yes, he authored that famous series!
John Ronald Reuel Tolkien was an English poet, writer, and philologist, best known for his fantasy work The Hobbit and The Lord of the Rings which were made into movies years later. Tolkien is regarded as the father of high fantasy literature because of the popularity of his works dealing with invented languages, fictional histories, fantasy world called Arda, and Middle-earth in it.
History of Tolkien Reading Day
The Tolkien Reading Day was established in 2003 upon the suggestion of Sean Kirst, a newspaper columnist in New York. The purpose of celebrating this day is to honor Tolkien's works and encourage people to develop Tolkien reading in their communities. Not only did Tolkien's work sway authors in the high-fantasy genre but also influenced pop-cultural elements like board games, video games, and music.
How the day is celebrated
Fans of Tolkien re-read their favorite passages from books written by him and immerse themselves in the fantasy world. Clubs and groups that celebrate the author also hold reading sessions or movie marathons on this day. Sometimes a new friend is introduced to Tolkien's works and encouraged to cherish the unimaginable high fantasy world created by J.R.R. Tolkien.
Tolkien loved languages and could speak several including English, German, Finnish, Old English, and Latin, among others. That explains his proficiency at creating fictitious languages like Quenya and Sindarin which were not only detailed with songs and poems but could also be used to converse extensively. Despite being nominated by fellow writer C.S. Lewis for his literary works, Tolkien never won the Nobel Prize.