Wondering what Roger Federer eats and drinks? Find out here
Wondering what Roger Federer eats and drinks? Find out here
Jul 17, 2019, 12:11 pm
2 min read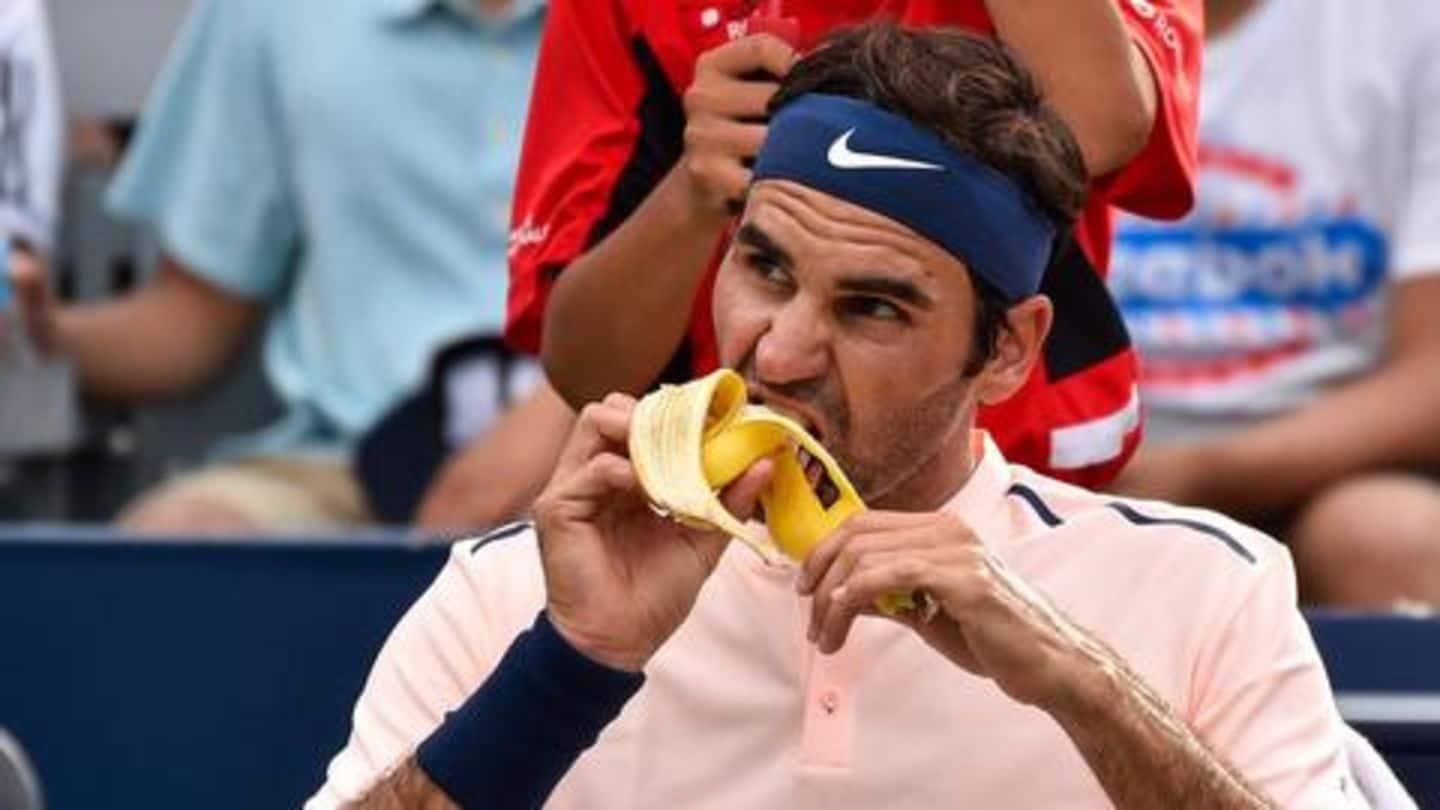 Even at 37, Tennis legend Roger Federer is fit enough to give young lads of the sport a serious run for their money. But those brilliant aces aren't coming from nowhere. Federer pays special attention to his diet, keeps it simple and healthy (with a few cheats) to stay on top of his game. Here's what the 20-time Grand Slam winner eats and drinks.
Federer likes a sweet start to the day
This might come off as a (sweet) surprise, but Federer doesn't stick to cliches when it comes to starting his day. On match days, he apparently likes to savor nice, homemade waffles, topped with a fresh fruit compote. And to wash it down, the man often gulps down some fresh fruit juice, coffee, and a vinegar shot.
And the veteran loves pasta too!
Federer's choice of food suggests that he does not like to disappoint his taste buds, while also keeping a tab on good health. Before heading to tennis practice or matches, he likes to bite on some pasta with a light sauce. "I have been doing it for 20 years," admits Federer himself. In between practice sessions/matches, Federer sometimes munches on bananas and snack bars.
Indian cuisine is one of Federer's favorites
And when all is said and done, Federer likes to treat himself with a filling and hearty dinner. Also, his cuisine choices are quite varied. "I am a lover of Italian, Japanese, and Indian restaurants," he recently said. And, the star also have cheat meals- he is a big-time fan of ice-cream and chocolates. And he says "I don't feel bad about it."
And apparently, the champion just can't resist 'naan'