5 things to know about the Andaman Islands
5 things to know about the Andaman Islands
Mar 30, 2022, 06:13 pm
3 min read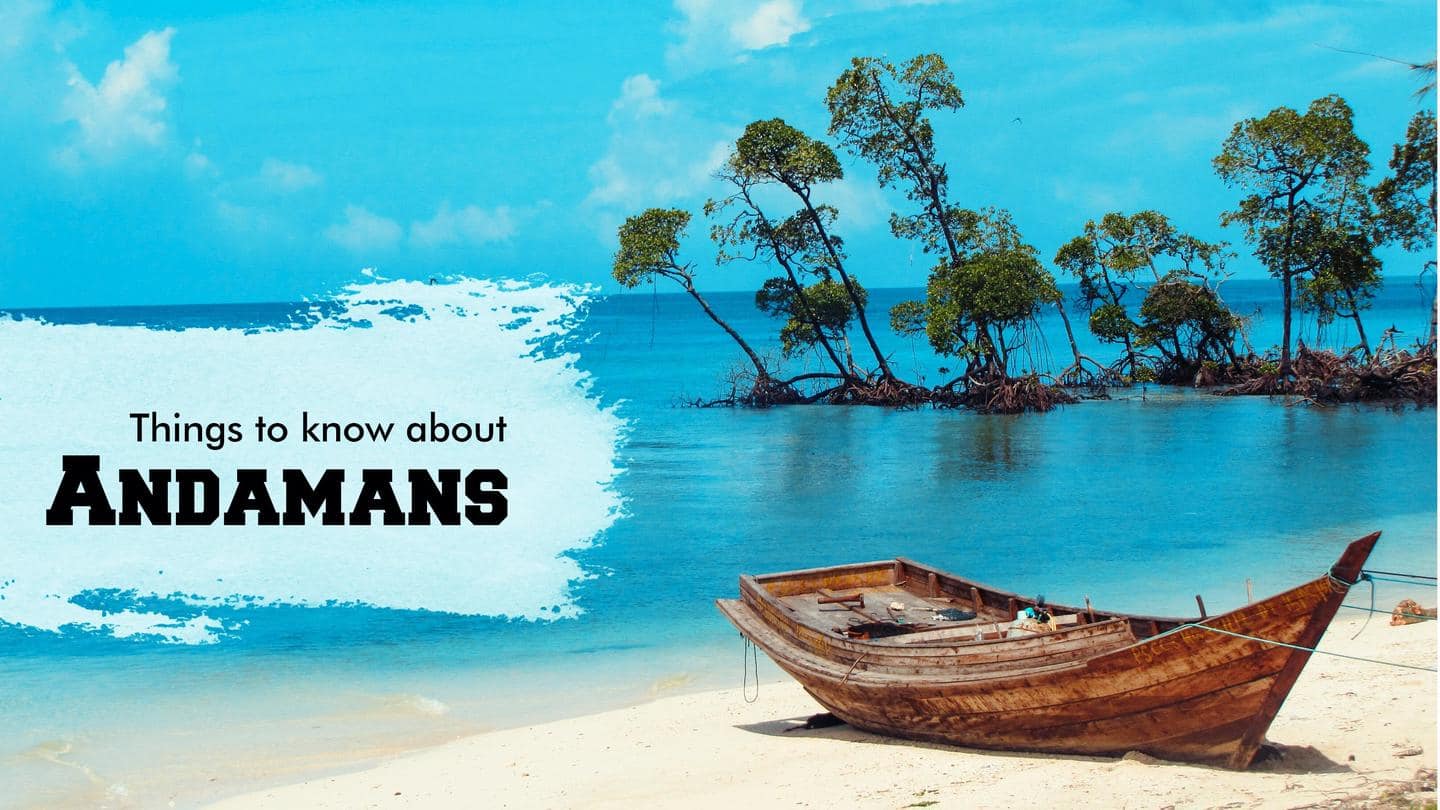 Andaman and Nicobar Islands ring an exotic bell in our minds. Despite them being a part of India, many tourists and travelers have still not set foot in this archipelago. Did you know that dugong is the state animal of the Andaman and Nicobar Islands? If you're looking for some lesser-known facts about Andamans, you've landed at just the right place.
Home to India's only active volcano and mud volcanoes
Barren Island is the only active volcano in India and also the whole of South Asia. The island is located approximately 135 km northeast of Port Blair. Baratang Island is home to the only known mud volcanoes in India. Mud volcanoes are formed when depressurized water and natural gases from decaying organic matter below the ground are emitted along with explosions and fire flares.
North Sentinel Island is out of bounds
Tourists are not allowed to visit North Sentinel Island as it is protected by the government to prevent the tribal community from getting foreign diseases to which they have not acquired immunity. There are six tribal communities in the Andamans--Great Andamanese, Onge, Jarawa, Sentinelese, Shompen, Nicobarese. There are 836 Islands/Islets/Rocky Outcrops in the territory but only around 38 are permanently inhabited.
Tourists can't visit most islands
Tourists cannot visit most of these inhabited islands and have access to only 23-24 islands. Of these also, several can only be accessed via special permits, which are hard to come by.
Adventure activities in Andaman
You can go deep-sea diving with an instructor of the course. They also give lessons on deep-sea diving; you can learn and dive on your own. Dive 20 feet under the cool waters of the Bay of Bengal and experience a whole community like never before. There's sea walking and snorkeling for the less adventurous ones, but they are great activities as well.
You are not allowed to gather corals
Tourists are not allowed to take any corals, or seashells unless they have acquired specific permits from the Fisheries Department. Tourists are told to not collect dead coral or touch/break live coral. You are also not supposed to stand on the coral reef or cause damage to the reefs while snorkeling/scuba diving. These measures are taken to protect natural resources and biodiversity.
Home to the largest sea turtles
Andaman and Nicobar Islands are known to be the nesting beaches for three species of marine turtles--Leatherback (the world's largest sea turtle), Hawksbill, and Green turtle. The nesting population of Leatherback turtles in Nicobar exceeds 1,000 individuals in the Indo-Pacific. During December and January, turtles roam the beaches of Diglipur. You can see them on Ram Nagar Beach, 15 km away from Diglipur town.