5 incredible facts about eagles you didn't know
5 incredible facts about eagles you didn't know
Apr 13, 2022, 10:59 pm
2 min read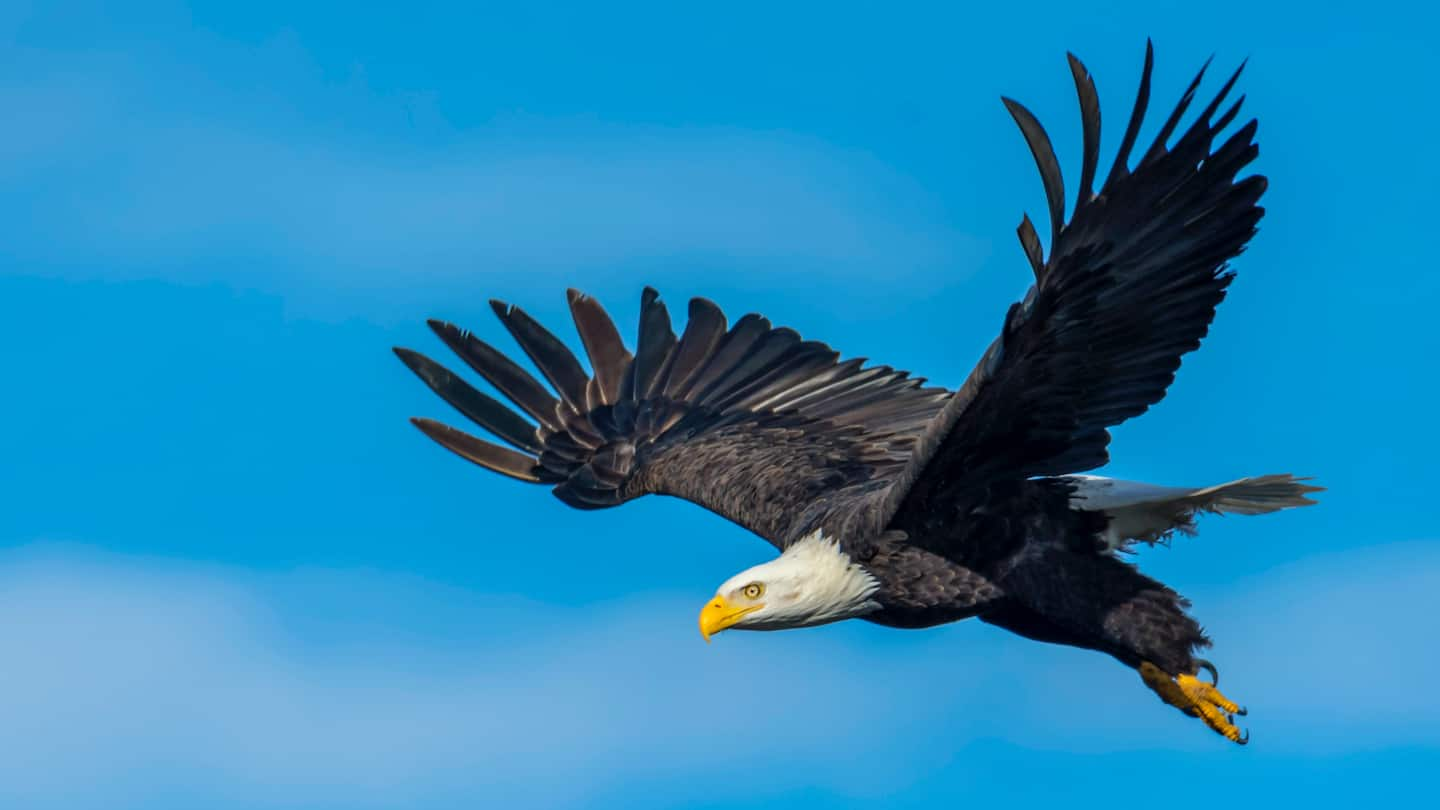 We have often seen eagles flying gloriously in clear blue skies and wondered what makes this set of birds so unique from the others. There's something awfully majestic about them. One of the largest birds, eagles are aerial predators that symbolize power, ferocity, and freedom. Here are five amazing facts that you probably did not know about eagles.
There are roughly 60 eagle species around the world
Eagles belong to the Accipitridae family of birds. There are around 60 different species of these birds, with the majority present in Eurasia and Africa, and only 14 species found in other areas. These species vary largely in size. One of the smallest eagle species, the little eagle is around 17.7-21.7 inches (45-55 cm), whereas Stellers's sea eagle is around 36-42 inches (91-106 cm).
Eagles boast a brilliant eyesight
Evidently, eagles have an unbeatable sense of sight. They have large eyes, that can take up almost 50% of their heads and weigh as much as a human eye. Generally speaking, these giant birds have four to five times sharper eyesight than humans and a great field of view. Furthermore, eagles can see five basic colors and can even detect UV light.
Eagles are at the top of their food chain
Eagles are positioned at the top of their food chain, which means that they hunt and feed on other animals, but no other animal eats them. Although the food depends on the species and availability, they are all carnivorous and mostly eat meat and/or fish.
Bald eagles are not really bald
Bald eagles or sea eagles are not bald at all. They get their name from the word 'piebald' which means "two colors," and that stands true for these creatures. The two colors happen to be brown and white. Young bald eagles are brown all over and get their white feathers when they are fully grown up.
An eagle helped decide Mexico city's location
Legend has it that the Aztec people of Mexico found the place for a new city, by searching for "an eagle on a cactus eating a snake" (yes, the Mexican flag). They found it on an island in the middle of a lake and that place later went on to become the site of the capital of Mexico.