The king of fruits: Unbelievable health benefits of mangoes
The king of fruits: Unbelievable health benefits of mangoes
Written by
Poornima Pandey
Apr 09, 2020, 12:15 am
2 min read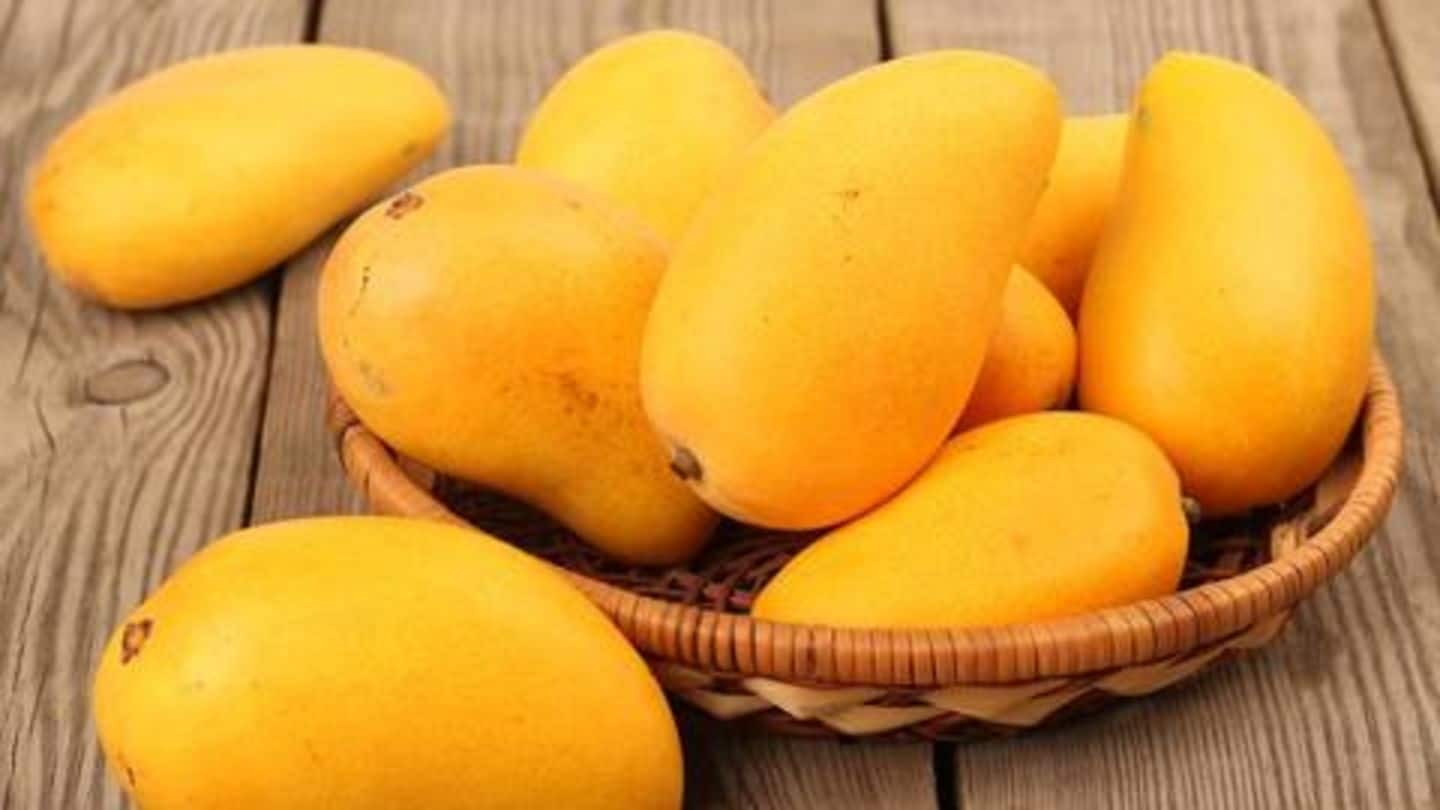 Mangoes are delicious. But that's not the end of the story. They are called the king of fruits not for nothing. Apart from that lip-smacking and juicy taste, these yellow fruits offer a whole lot of health benefits as well. So, munch on mangoes this summer season. Here are the top health benefits of eating them.
Mangoes can bring glow on your skin
Yes, you can score glowing skin simply by eating the tastiest of fruits. Mangoes are a fount of Vitamins A and C, which help with skin repair, thus enhancing its glow. Further, the fiber in this fruit can help cleanse the gut, which is otherwise filled with toxins. Moderate consumption of mangoes can also exfoliate skin and eliminate dead pores.
They can fix your immunity
The summer is the time when your immunity is tested, as the heat sucks up all your energy and makes you vulnerable to a number of diseases. Hence, it is quite essential that your body is backed up by a strong immune system. But don't worry, mangoes can boost your immunity, as they contain plenty of antioxidants-rich essential vitamins.
They are also good for your digestive health
Mangoes are great for boosting your digestive health as they contain a group of enzymes called amylase. These enzymes are responsible for the breaking down of complex carbohydrates into maltose and glucose, giving way to a smooth digestion. In addition to that, mangoes contain a lot of water and dietary fiber which help in curing digestion issues such as constipation and diarrhea.
They can improve eye health
Mangoes are rich in the nutrients that can boost your eye health. Two key antioxidants lutein and zeaxanthin present in mangoes accumulate in the retina- the part of the eye that allows us to interpret images. These antioxidants also facilitate absorption of excess light, and protect the eyes from harmful blue light. Further, Vitamin A present in mangoes is also good for eye health.
Mangoes may also promote heart health
Heart issues may also subside with the consumption of mangoes, as they contain magnesium and potassium that help relax the blood vessels and also promote a healthy blood pressure. In addition to that, mangoes also contain mangiferin, an antioxidant which is known to protect the tissues lining the heart and provide relief against inflammation in the heart. Stay healthy!